Fraunhofer HHI presents latest VR and 5G technologies at Mobile World Congress

5G: mobile networks of the next Generation
The fifth-generation mobile network assumes a key position in the communication landscape of the future. Autonomous driving, Industry 4.0, the Internet of Things, and the tactile Internet for wireless object control in real time require a quantum leap in efficiency, the scope of performance and the availability of mobile communication networks.
The new 5G wireless communication technology will be the basis for the digital infrastructure of the future. The industry plans to deploy the first 5G-capable networks starting in 2020. In a consortium with manufacturers, network operators, users and research institutions – especially Technische Universität Berlin and Fraunhofer FOKUS – Fraunhofer HHI will realize prototypes of the communication technology infrastructure for 5G early on, allowing it to be experienced in the 5G testbed of Berlin.
Millimeter-Wave for 5G access and backhaul
The mm-Wave technology allows for the transmission of ultra-high data rates in dense deployment scenarios. Here, massive antenna arrays become feasible and the employment of techniques like hybrid beamforming guarantees broadband access for multiple users. Furthermore, it becomes a key technology for the backhauling of small cells and wireless access points. Fraunhofer HHI is specialized in wireless communications in the range from 6 to 100 GHz.
Massive MIMO
Together with its research on the topic of Massive MIMO, Fraunhofer HHI has developed a flexible Software Defined Radio (SDR) solution for constructing compact prototypes in order to evaluate technology and optimize systems. With the addition of a modular amplifier module for 2.6 or 3.5 GHz, various configurations of active Send Array Antennas can be established and investigated.
The application of Massive MIMO technology is intended to increase ranges, improve spectral efficiency, minimize interference and to enable more energy-efficient transmission in the future 5G mobile communications generation.
MPEG-OMAF Virtual Reality video streaming using HEVC Tiles: High resolution of 360-degree videos – even on mobile devices
One key aspect of the MPEG-OMAF standard: the resolution of 360-degree videos, that can be watched on VR glasses for example, is expected to increase. So far, the resolution has been rather low. The Viewport Dependent Media Profile of the emerging MPEG-OMAF standard is enabling a great leap forward in this respect. The special: the entire 360-degree video is divided into tiles by using the HEVC video coding standard, tiles are encoded independently of each other.
Using these tiles, the device – such as the VR glasses – can assemble the image needed, with optimal resolution. In the user's line of vision the image is of high definition and behind him, the resolution is low. So far, it has been necessary to have one video on the server for each viewing angle. The HEVC Tile Based approach offers many benefits: resolution can be improved significantly, less video data has to be stored on the servers and CDNs and operating costs are reduced. With HEVC Tiles, ultra-high-resolution content can be optimally delivered to mobile devices, even with limited bandwidth and computing power.
https://www.hhi.fraunhofer.de/en/press-media/press-releases.html
Media Contact
Anne Rommel
Fraunhofer-Institut für Nachrichtentechnik, Heinrich-Hertz-Institut, HHI
Alle Nachrichten aus der Kategorie: Trade Fair News
Zurück zur Startseite
Neueste Beiträge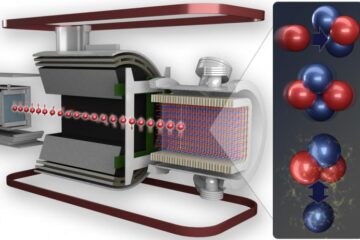 Scientists achieve higher precision weak force measurement between protons, neutrons
Through a one-of-a-kind experiment at the Department of Energy's Oak Ridge National Laboratory, nuclear physicists have precisely measured the weak interaction between protons and neutrons. The result quantifies the weak…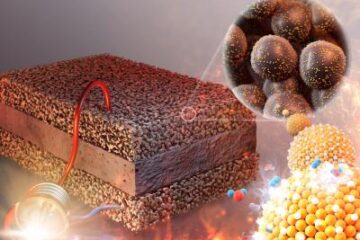 High-performance single-atom catalysts for high-temperature fuel cells
Individual Pt atoms participate in catalytic reaction to faciitate the electrode process by up to 10 times. Single-atom Pt catalysts are stable at 700 degrees Celsius and expected to stimulate…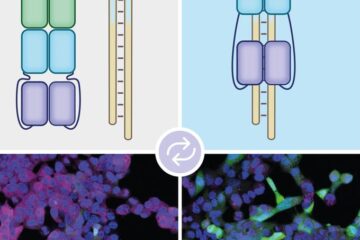 New method allows precise gene control by light
A novel optical switch makes it possible to precisely control the lifespan of genetic "copies". These are used by the cell as building instructions for the production of proteins. The…