Optical coherence tomography ensures the quality of thin films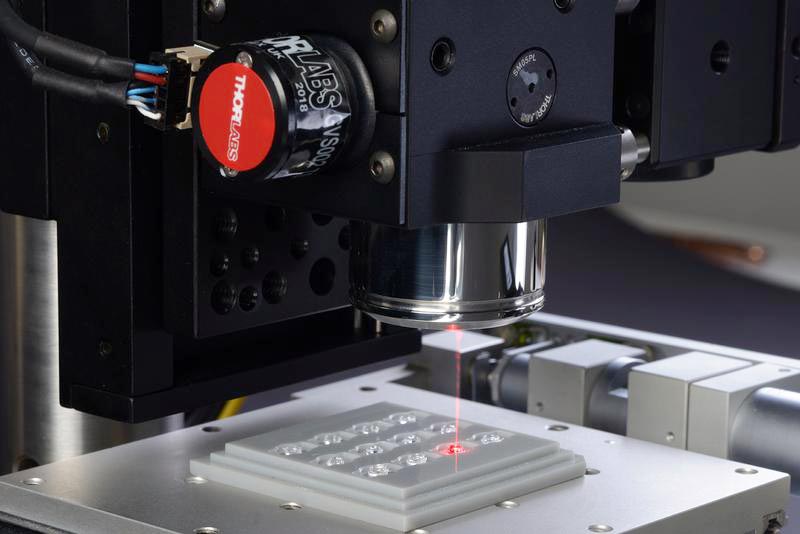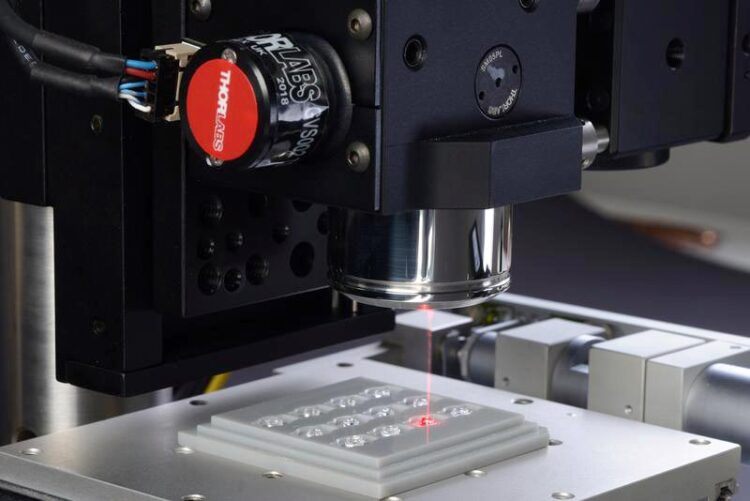 From high-gloss brochures to new cars: paint layers that are also supposed to shine in front of customers must be smooth and even to reflect perfect quality. The Fraunhofer Institute for Production Technology IPT in Aachen, Germany, has developed an interferometric measurement method that can be used to reliably measure whether thin transparent layers of paint have been applied evenly: The possibilities offered by optical coherence tomography (OCT) for measuring such paint layers will be presented to the trade fair public by the Fraunhofer IPT using a prototype at Control, the leading international trade fair for quality assurance from May 3 to 6, 2022 in Stuttgart.
OCT is a non-contact measurement technique originally developed in ophthalmology. It can provide high-resolution two- and three-dimensional images of transparent and semitransparent materials. With its high measuring frequency of over one hundred kilohertz, however, OCT also makes it possible to reliably measure thin and transparent paint layers of one micrometer or more on the basis of cross-sectional images in production.
In print shop practice, for example, this has a clear advantage: because till now, there is no measuring device on the market that can reliably and directly check whether the coating layer has a uniform thickness on the print sheet. The coating layer thickness of the individual print sheet is only estimated by documenting the average coating consumption. However, this approach is very inaccurate and does not provide any real information about the quality of the coating on each individual print sheet. The same is true in other industrial applications, for example in the application of automotive paint and varnish layers for coating a wide variety of components.
With OCT to a better order
With "ifSidLa – Development of a method for the interferometric layer thickness measurement of thin, printed lacquer films", the Fraunhofer IPT has created a measuring system based on interferometry that can be used to reliably measure thin transparent lacquer layers. Due to its flexible design, the system can also be integrated into production or into an application machine. The system consists of a light source with a spectral bandwidth of about 300 nanometers. The light is fed in equal parts into a sample arm and a reference arm. In the reference arm, the light is reflected back by a mirror. In the sample arm, the reflection is from the sample. A beam splitter combines the two light components – the superposition of both light components is measured in a spectrometer. Since the path of the light in the reference arm is always the same; the path in the sample arm varies due to the different samples and sample layers, individual layers of a sample can be examined here and layer thicknesses of up to one micrometer can be measured.
The Fraunhofer IPT will be exhibiting the high-resolution OCT system at Control in Stuttgart from May 3 to 6, 2022, at the joint booth of the Fraunhofer-Gesellschaft in Hall 6, Booth 6301.
The AiF project "ifSidLa – Development of a method for the interferometric layer thickness measurement of thin, printed coating films" is funded by the "Promotion of Industrial Cooperative Research (IGF)" and the "Forschungsgesellschaft Druckmaschinen e.V. (FGD)" under the funding code "20894N1" for two years.
Project Consortium
– Fraunhofer Institute for Production Technology IPT, Aachen
– Fraunhofer Institute for Manufacturing Engineering and Automation IPA, Stuttgart
– Project Advisory Committee (PA), from the printing industry
For more information on the OCT measurement process, please visit: https://www.ipt.fraunhofer.de/oct-en.
Wissenschaftliche Ansprechpartner:
Charlotte Stehmar M.Sc.
"Optical Metrology and Imaging Techniques" Group
Fraunhofer Institute for Production Technology IPT
Steinbachstr. 17
52074 Aachen, Germany
Phone +49 241 8904-781
charlotte.stehmar@ipt.fraunhofer.de
www.ipt.fraunhofer.de
Weitere Informationen:
https://www.ipt.fraunhofer.de/en/Press/Pressreleases/220406-control-2022-optical…
Media Contact
Susanne Krause Externe und interne Kommunikation
Fraunhofer-Institut für Produktionstechnologie IPT
All latest news from the category: Trade Fair News
Back to home
Newest articles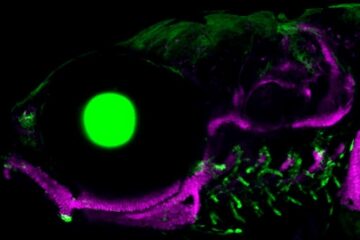 How did vertebrates first evolve jaws?
Five-hundred million years ago, it was relatively safe to go back in the water. That's because creatures of the deep had not yet evolved jaws. In a new pair of…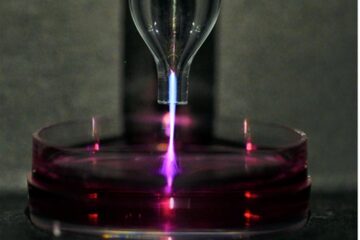 Defining plasma dose for potential future cancer treatments
Equivalent total oxidation potential of a plasma-activated medium has implications for cancer treatments. Chinese researchers may have found a new approach to treat cancer by using a plasma treatment to…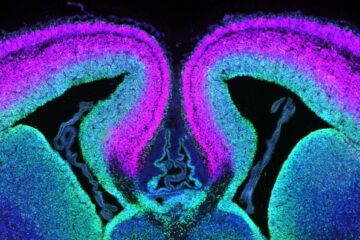 Role identified for key gene in developmental disability syndrome
Single gene previously linked to rare syndrome of epilepsy, autism and developmental disability. A single gene that was previously found to be the driving force in a rare syndrome linked…