EIVE satellite explores new frequency range in space
Researches from Stuttgart are pioneers in E-band-research.
This month, the EIVE nanosatellite will be sent into space on an exploration tour. A research team based at the University of Stuttgart is investigating rapid data transmission in a frequency band that has hardly been utilized so far. This is a milestone for future high-speed data communication networks in space.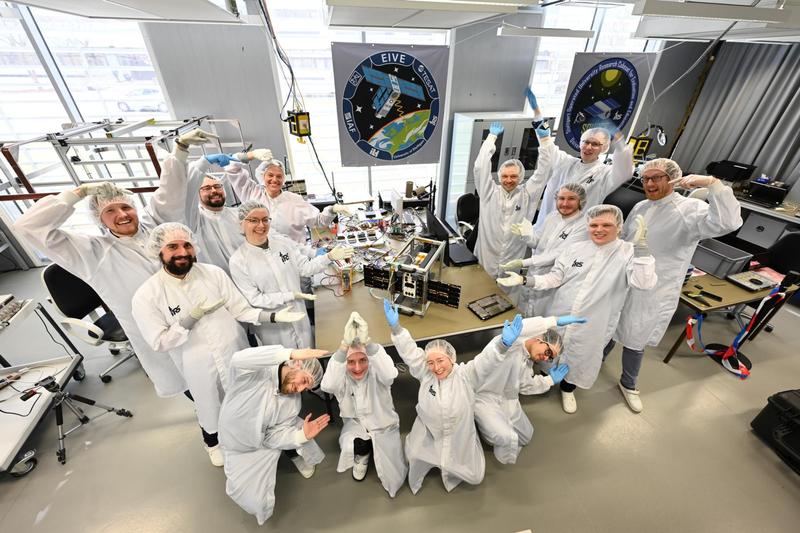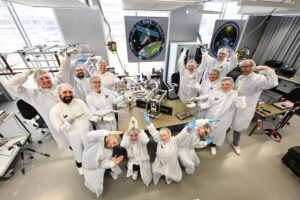 Later this month, after four years of development and testing, a research team based at the University of Stuttgart will send the EIVE (Exploratory In-Orbit Verification of an E/W-Band Satellite Communication Link) satellite into space. The aim is to establish broadband data transmission over greater distances in order to achieve a global time- and location-independent supply of fast internet. The researchers equipped EIVE with technologies that enable it to transmit the E-band, a frequency range that has yet to be explored in great depth. EIVE is one of the first projects in the world to test such a communications space to ground link with a range of different modulation types and data rates in the E-band at 71–76 GHz. The results obtained will form the basis for future communications satellites.
Technological space miracle ensures rapid data transmission
Measuring about 12 × 24 × 40 centimeter and weighing only 8.8 kilogram, the EIVE nanosatellite easily fits in a shoe box. "We designed EIVE with standardized CubeSat components," explains Prof. Sabine Klinkner of the Institute of Space Systems (IRS). "By using standards, the satellite can be transported into space on virtually any rocket."
Despite its small size, the satellite contains plenty of complex technologies: In addition to the compact satellite bus, which enables operation in space, EIVE has a transmitter for data transmission in the E-band. "This enables a frequency ten to one hundred times higher than we have been using in mobile communications," says Prof. Ingmar Kallfass of the Institute of Robust Power Semiconductor Systems (ILH). "This is equivalent to a data transfer rate of up to 16 gigabits per second."
Sensors and actuators ensure that the transmitter is precisely aligned with the ground station for optimal data transmission. Additionally, on board are particularly powerful transmission technologies developed by the Fraunhofer Institute for Applied Solid State Physics (IAF). Thus, in addition to test data, live video data can be transmitted from space to ground using a 4K camera.
In order to be able to receive the E-band signals on Earth, the satellite and the ground station at the University of Stuttgart, which was set up specifically for this project, must be precisely aligned. On the ground, the researchers receive, store, and analyze the up to 12 TB (terabytes) of data generated per flyover.
From start to commissioning
EIVE will launch into space from Vandenberg Space Force Base in California on SpaceX/Transporter-8. About an hour after launch, the satellite will be ejected in low Earth orbit at an altitude of about 520 kilometers and in a polar trajectory. During the following days, work will be carried out around the clock in two shifts in order to check all the systems of the satellite and put them into operation. The researchers will then use EIVE to conduct experiments on E-band communication until at least 2024.
About the EIVE project
In addition to the IRS and ILH of the University of Stuttgart, Fraunhofer IAF and partners from industry – RPG Radiometer Physics, Tesat-Spacecom, Thales Alenia Space Germany, AZURE SPACE, and Exolaunch GmbH – were involved in developing the satellite. The project is funded by the German Federal Ministry for Economic Affairs and Climate Action through the German Aerospace Center (DLR).
Wissenschaftliche Ansprechpartner:
Prof. Ingmar Kallfass, University of Stuttgart, Institute of Robust Power Semiconductor Systems, phone: +49 (0)711 685 68747, Email: ingmar.kallfass@ilh.uni-stuttgart.de
Prof. Sabine Klinkner, University of Stuttgart, Institute of Space Systems, phone: +49 (0)711 685 62677, Email: sabine.klinkner@irs.uni-stuttgart.de
Weitere Informationen:
The research team presents the EIVE nanosatellite project:
All latest news from the category: Information Technology
Here you can find a summary of innovations in the fields of information and data processing and up-to-date developments on IT equipment and hardware.
This area covers topics such as IT services, IT architectures, IT management and telecommunications.
Back to home
Newest articles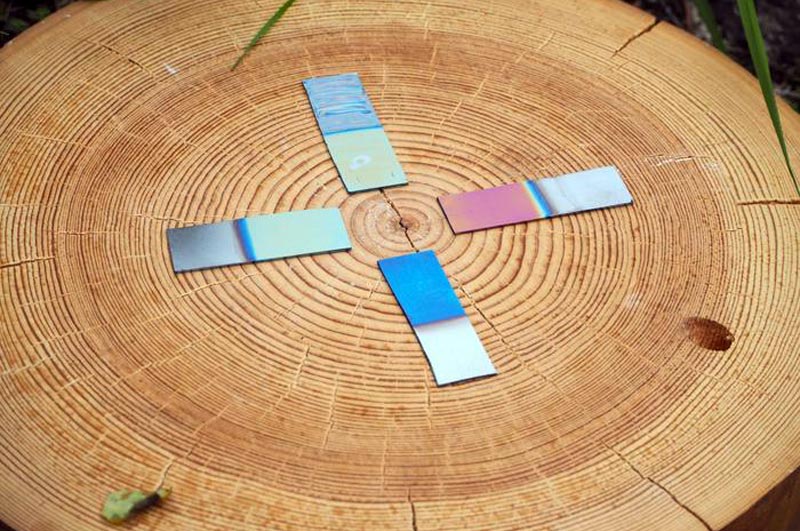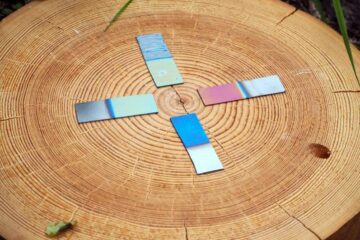 Transparent wood-based coating doesn't fog up
Coatings made from a wood by-product can keep our glasses and windshields clear. Researchers have developed a way to turn a waste material from wood into a bio-based transparent film…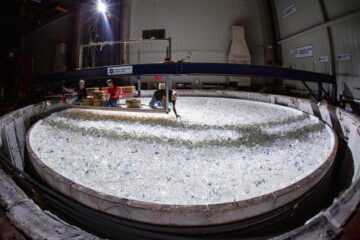 The Giant Magellan Telescope's final mirror fabrication begins
Seven of the world's largest mirrors will search the Universe for life beyond Earth. The Giant Magellan Telescope begins the four-year process to fabricate and polish its seventh and final…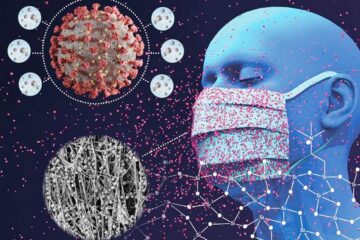 New material captures coronavirus particles
… and could transform face mask efficiency. University of Liverpool researchers develop a new material that captures coronavirus particles and could transform the efficiency of face masks. A research team…