Fingerprints of quantum entanglement
One of the main challenges is to make sure that a fully functional quantum computer is working as anticipated. In particular, scientists need to show that the large number of qubits are reliably entangled. Conventional methods require a large number of repeated measurements on the qubits for reliable verification.
The more often a measurement run is repeated the more certain one can be about the presence of entanglement. Therefore, if one wants to benchmark entanglement in large quantum systems it will require a lot of resources and time, which is practically difficult or simply impossible. The main question arises: can we prove entanglement with only a low number of measurement trials?
Now researchers from the University of Belgrade, the University of Vienna and the Austrian Academy of Sciences have developed a novel verification method which requires significantly fewer resources and, in many cases, even only a single measurement run to prove large-scale entanglement with a high confidence.
For Aleksandra Dimić from the University of Belgrade, the best way to understand this phenomenon is to use the following analogy: "Let us consider a machine which simultaneously tosses, say, ten coins. We manufactured the machine such that it should produce correlated coins.
We now want to validate whether the machine produces the anticipated result. Imagine a single trial revealing all coins landing on tails. This is a clear signature of correlations, as ten independent coins have 0.01% chance to land on the same side simultaneously. From such an event, we certify the presence of correlations with more than 99.9% confidence. This situation is very similar to quantum correlations captured by entanglement."
Borivoje Dakić says: "In contrast to classical coins, qubits can be measured in many, many different ways. The measurement result is still a sequence of zeros and ones, but its structure heavily depends on how we choose to measure individual qubits", he continues. "We realized that, if we pick these measurements in a peculiar way, entanglement will leave unique fingerprints in the measured pattern", he concludes.
The developed method promises a dramatic reduction in time and resources needed for reliable benchmark of future quantum devices.
###
Publication in npj Quantum Information:
A.Dimić and B.Dakić, "Single-copy enntaglement detection", npj Quantum Information, 2018.
DOI: 10.1038/s41534-017-0055-x
http://www.nature.com/articles/s41534-017-0055-x
Media Contact
Borivoje Dakic
EurekAlert!
All latest news from the category: Information Technology
Here you can find a summary of innovations in the fields of information and data processing and up-to-date developments on IT equipment and hardware.
This area covers topics such as IT services, IT architectures, IT management and telecommunications.
Back to home
Newest articles
How proteins change shape inside cells
This new method from UNC School of Medicine researvchers Klaus Hahn and Tim Elston, has the potential to super-charge the study of human proteins as they interact and change their…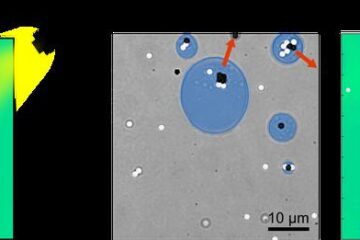 Motorised droplets thanks to feedback effects
A team of physicists from Germany and Sweden working with first author Jens Christian Grauer from Heinrich Heine University Düsseldorf (HHU) has examined a special system of colloidal particles that…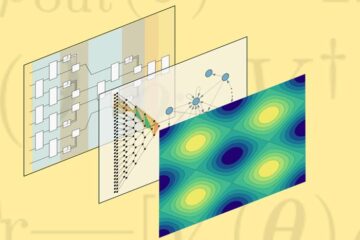 Breakthrough proof clears path for quantum AI
Novel theorem demonstrates convolutional neural networks can always be trained on quantum computers, overcoming threat of 'barren plateaus' in optimization problems. Convolutional neural networks running on quantum computers have generated…