Dendrimers are spherical, highly branched polymers used in the fields of drug delivery and drug targeting, DNA/RNA delivery, imaging, protein labelling, protein crosslinking and protein separation, coagulation inhibition, and surface, cell and tissue recognition. They are also used as macroamphiphiles and catalyst supports. All previously existing dendrimers require special, branched and partially protected or polyreactive building blocks for their synthesis. A disadvantage is the limited range of dendrimers with varying structures that can be produced, and the concentration to few dendron forming functional groups.
The new technology offers the possibility of synthesising dendrimers with almost any combination of branch lengths, degree of branching, internal and terminal groups. This is achieved by means of multiple iterative multicomponent reactions, e.g. with acidic, alkaline, hydrophilic, lipophilic, sugar and other functional groups.
Further information: PDF
ESA Patentverwertungsagentur Sachsen-Anhalt GmbH
Phone: +49 (0)391/8 10 72 20
Contact
Dr. Detlef Förster
As Germany's association of technology- and patenttransfer agencies TechnologieAllianz e.V. is offering businesses access to the entire range of innovative research results of almost all German universities and numerous non-university research institutions. More than 2000 technology offers of 14 branches are beeing made accessable to businesses in order to assure your advance on the market. At www.technologieallianz.de a free, fast and non-bureaucratic access to all further offers of the German research landscape is offered to our members aiming to sucessfully transfer technologies.
Media Contact
info@technologieallianz.de
TechnologieAllianz e.V.
Alle Nachrichten aus der Kategorie: Technology Offerings
Zurück zur Startseite
Neueste Beiträge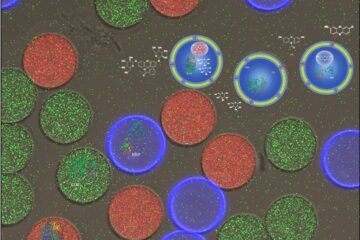 An artificial cell on a chip
Researchers at the University of Basel have developed a precisely controllable system for mimicking biochemical reaction cascades in cells. Using microfluidic technology, they produce miniature polymeric reaction containers equipped with…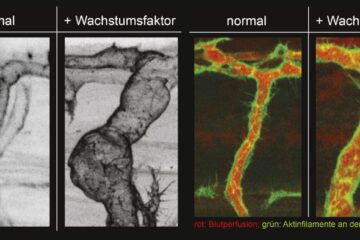 Specific and rapid expansion of blood vessels
Nature Communications: KIT researchers identify a new mechanism to control endothelial cell size and arterial caliber – basis for better treatment of heart infarct and stroke. Upon a heart infarct…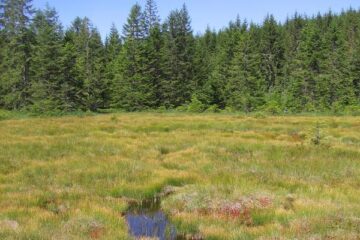 Climate change drives plants to extinction in the Black Forest in Germany
Climate change is leaving its mark on the bog complexes of the German Black Forest. Due to rising temperatures and longer dry periods, two plant species have already gone extinct…