Gratings on glass surfaces
The newly developed method aims at producing small gratings on different materials, especially on glass surfaces, by ablating small amounts of material. The gratings can be small enough to form patterns with a diffractive effect causing the material to schiller in different colors.
Further information: PDF
MBM ScienceBridge GmbH
Phone: (0551) 30724-151
Contact
Dr. Jens-Peter Horst
As Germany's association of technology- and patenttransfer agencies TechnologieAllianz e.V. is offering businesses access to the entire range of innovative research results of almost all German universities and numerous non-university research institutions. More than 2000 technology offers of 14 branches are beeing made accessable to businesses in order to assure your advance on the market. At www.technologieallianz.de a free, fast and non-bureaucratic access to all further offers of the German research landscape is offered to our members aiming to sucessfully transfer technologies.
Media Contact
info@technologieallianz.de
TechnologieAllianz e.V.
All latest news from the category: Technology Offerings
Back to home
Newest articles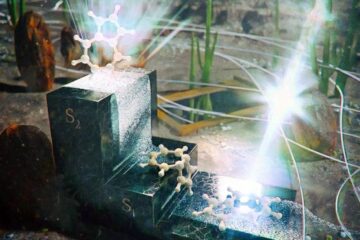 A mysterious blue molecule will help make better use of light energy
Researchers at IOCB Prague are the first to describe the causes of the behavior of one of the fundamental aromatic molecules, which fascinates the scientific world not only with its…
Let it flow: recreating water flow for virtual reality
The physical laws of everyday water flow were established two centuries ago. However, scientists today struggle to simulate disrupted water flow virtually, e.g., when a hand or object alters its…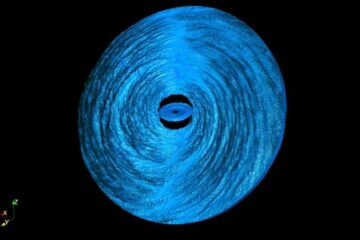 Black holes eat faster than previously expected
New finding might explain why quasars flare and fade so quickly. A new Northwestern University-led study is changing the way astrophysicists understand the eating habits of supermassive black holes. While…