Safege and Actimar's water-quality solutions on display at Oceanology 2008
With the adoption of European Union Directive 2006/7/EC, it is now mandatory to monitor the sanitary quality of bathing water along the coasts of Europe. To meet these new requirements, Safege and Actimar have developed Qualicôte, a system which provides local authorities with optimised forecasts regarding the sanitary state of coastal waters. The French specialist companies will attend the Oceanology International 2008 trade show in London in mid-March.
Qualicôte makes it possible to anticipate the potential consequences of an unforeseen event on water quality, whether the situation created stems from the vagaries of nature or from a man-made accident. Exceptional meteorological conditions, the freak rise in the level of a watercourse, and so on, belong to the former category; an incident caused by a sewage treatment-plant malfunction, or by a transport accident, for instance, relates to the latter. In both cases, Qualicôte assists in anticipating the unexpected, and in coping successfully with its impact.
By combining their know-how, Safege and Actimar have been able to develop an innovative decision support system which incorporates a set of extremely fast and effective coupled mathematical models operating in real time — a meteorological forecasting model; a hydraulic, watercourse and catchment-area quality model; a sewer-system model; and a model for the study of currents and dispersion at sea (3D, fine grid) based on the SEAMER_3D system. All of these are accessible via a graphical interface designed for non-specialist users.
Qualicôte takes the complexity of the marine environment into account (variability and three-dimensional structure) and works in operational mode, using time steps of a few dozen seconds (calculation time) per forecast hour (real time).
The system can be set up directly on the user's premises, or remotely on the premises of Safege, in which case the user would access the application over a secure internet connection.
About Safege and Actimar
Safege is headquartered in Nanterre, near Paris (France). Safege is an engineering and consultancy firm specialising in the quality and treatment of water, in the environment, and in infrastructures relating to these diverse areas. In the field of oceanography, Safege provides services in marine modelling, coastal environment monitoring, and the modelling and forecasting of flows of pollution.
Actimar, which is headquartered in Brest (in Brittany, France), is specialised in a range of areas within the marine environment sector: analysis and numerical modelling of tides, oceanic currents, winds and sea states; operational systems for oceanic environmental analysis and forecasting; and high-resolution remote sensing applied to coastal zone management and mapping.
Safege and Actimar will be showcasing Qualicôte at the Oceanology International 2008 trade show to be held in London (at ExCel, in Docklands) from 11 to 13 March 2008. Safege and Actimar will have a stand on the French national pavilion, which will be a UBIFRANCE pavilion.
UBIFRANCE is the French export-support agency, and the French Technology Press Bureau (FTPB) is the London press bureau of UBIFRANCE.
All latest news from the category: Trade Fair News
Back to home
Newest articles
Creating good friction: Pitt engineers aim to make floors less slippery
Swanson School collaborators Kurt Beschorner and Tevis Jacobs will use a NIOSH award to measure floor-surface topography and create a predictive model of friction. Friction is the resistance to motion…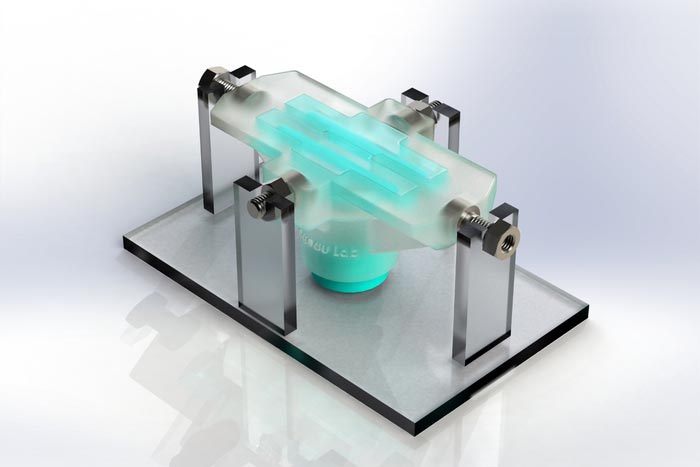 Synthetic tissue can repair hearts, muscles, and vocal cords
Scientists from McGill University develop new biomaterial for wound repair. Combining knowledge of chemistry, physics, biology, and engineering, scientists from McGill University develop a biomaterial tough enough to repair the…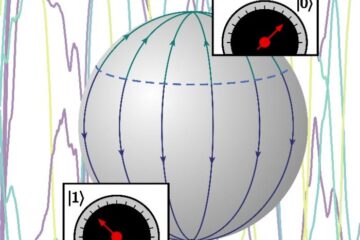 Constraining quantum measurement
The quantum world and our everyday world are very different places. In a publication that appeared as the "Editor's Suggestion" in Physical Review A this week, UvA physicists Jasper van…