Leading-edge Technologies for Materials and Components Testing Consolidated under one Roof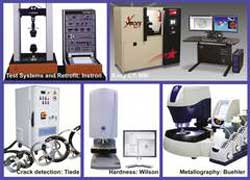 For the first time ever, five members of Illinois Tool Works' (ITW) Test and Measurement Group will be combining forces at Control 2012, jointly presenting their offering under one roof. At the Stand 1522 in Hall 1, professional visitors will find a host of valuable information for testing a wide spectrum of materials and components, from hard to soft and from ductile to brittle.
The companies will be presenting their product portfolio and newly developed products for static and dynamic tensile, compression and torsion testing (Instron), non-destructive X-ray testing and computed tomography (North Star Imaging, NSI), crack detection (ITW Tiede), hardness testing (Wilson Hardness), and specimen preparation (Buehler).
Instron Germany, Pfungstadt/Germany (www.instron.de), will focus its presentation on its cost-saving EXTEND™ Retrofit Packages for upgrading proven, legacy Instron testing systems. Even in the case of testing systems for which conventional service is no longer available, these Retrofit Packages may enable customers to safeguard their original investment in the basic components of their testing system. The retrofit packages are based on Instron's current products. Upgrades may relate either to the electronic control systems or the testing software.
NSI, Rogers, Minnesota/USA (www.4nsi.com), will make its European debut as a globally leading provider of X-ray systems and industrial Computed Tomography (CT) systems, both standard and application-specific, for the 3D monitoring of the interior structures of components made from a wide range of materials. At Control 2012, NSI will present an extension to its existing range of test systems for medium- to-large sized objects: The newly-developed X-View X25 is a high-resolution CT which requires only limited space in the test lab and is primarily dedicated to check the quality of small parts with submicron resolution for markets such as electronics, research, and medical device.
ITW Tiede Non-destructive-testing, Essingen/Germany (www.tiede.de), is a global manufacturer and supplier of systems and accessories for surface crack detection on magnetizable and non-magnetizable components using the magnetic particle and penetration test methods. A new product in the area of magnetic particle testing, which will be launched at Control 2012, is the company's compact and therefore extremely versatile ISOTEST 30 E high-current power pack for magne¬tization of test specimens with alternating or full-wave direct current. The system is rated for test currents up to 3000 A DC and complements the company's range of high-power mobile ISOTEST 60 E and 100 E power packs at the lower end of the scale.
Wilson Hardness, Esslingen/Germany (www.wilson-hardness.com), is one of the internationally leading manufacturers of systems for hardness testing to Rockwell, Knoop / Vickers and Brinell. The brand "Wilson Hardness" combines three renowned manufacturers – Reicherter, Wolpert and Wilson – each one representing a long tradition in manufacturing hardness testers. A highlight at Control 2012 will be the company's complex, yet easy to use automation systems for hardness measurement, which help users save time and money. A main point of interest will be the company's new, user-friendly and intuitive software to support increasingly complex testing challenges in production and test laboratories.
Buehler, Düsseldorf/Germany (www.buehler-met.de), a leading manufacturer for materials preparation and analysis equipment, will place its automated grinding and polishing systems Series EcoMet/AutoMet at the focus of its presentation at Control 2012. These powerful, stable and sturdy devices are conceived for applications involving high specimen throughput. The programmable 'Pro' model variants enable presetting of the required amount of material to be removed. An optional Burst System ensures flexible and cost-efficient metering of polishing suspensions and lubricants.
Illinois Tool Works, Glenview, Illinois/USA (www.itw.com), is a highly diversified and de-centrally organized industrial company with a staff of around 60,000 that operates 825 businesses located in 52 countries spanning the globe, and provides a wide spectrum of products for the international market. The major activities of the company are concentrated in the areas of Transport, Industrial Packaging, Power Systems & Electronics, Food Equipment, Construction Products, Polymers and Fluids, and Decorative Surfaces. A further group of businesses, including the materials testing systems and software manufacturers present at Control 2012, rounds off ITW's activities.
Central contact for all companies of the ITW Test and Measurement Group:
Simone Hebel, European MARCOM & PR Specialist, Instron Deutschland GmbH
Werner-von-Siemens-Straße 2, D-64319 Pfungstadt/Germany
Tel.: +49 (0) 6157 4029 614,
E-Mail: simone_hebel(at)instron.com
Editorial contact and voucher copies:
Dr.-Ing. Jörg Wolters, Konsens PR GmbH & Co. KG,
Hans-Kudlich-Straße 25, D-64823 Groß-Umstadt
Tel.: +49 (0) 60 78 / 93 63 – 0, Fax: – 20,
E-Mail: mail(at)konsens.de
Weitere Informationen: www.instron.de
All latest news from the category: Trade Fair News
Back to home
Newest articles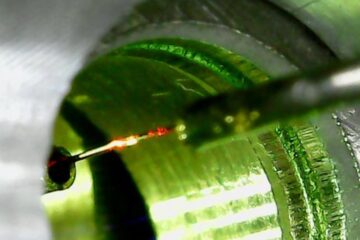 Single ions in nano-sized particles
A new platform for quantum information processing. Processing quantum information relies on interacting qubits – the basic building blocks of quantum information – to perform computational tasks. Scientists are searching…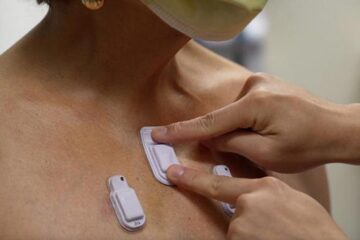 First-of-their-kind wearables capture body sounds to continuously monitor health
New devices were tested on a range of patients, from premature babies to the elderly. During even the most routine visits, physicians listen to sounds inside their patients' bodies —…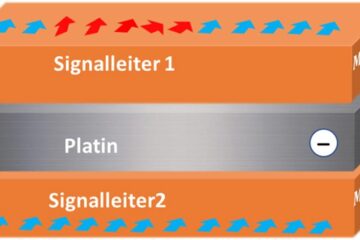 New study shows how heat can be used in computing
Physicists at Martin Luther University Halle-Wittenberg (MLU) and Central South University in China have demonstrated that, combining specific materials, heat in technical devices can be used in computing. Their discovery…