Announcement of Ernst-Otto Czempiel Award 2012 by the Peace Research Institute Frankfurt
The Peace Research Institute Frankfurt (PRIF) invites submissions for the Ernst-Otto Czempiel Award for peace research. The award, in honour of the former director of PRIF, is endowed with 5,000 Euros and will be given for the best postdoctoral monograph published in the field of peace research in 2010 or 2011. Book versions of Ph.D. theses and books by authors of the age of 45 or older at the date of publication are excluded.
Nominations and self-nominations are possible. Every nomination should contain the name, full address and e-mail address of the author and the title of the book. In the case of self-nomination, the application should in addition contain a CV, a list of publications, and a copy of the book (if possible in electronic form). The nomination deadline is 30 April 2012.
The winner will be selected by a jury consisting of Prof. Dr Eva Senghaas-Knobloch, Prof. Dr Dirk Messner and Prof. Dr Harald Müller. The award ceremony will take place during PRIF's Annual Conference, on 23 November 2012, in Frankfurt/Germany.
Please send nominations and self-nominations to
Peace Research Institute Frankfurt
Prof. Dr Harald Müller
"Czempiel-Preis"
Baseler Str. 27-31
60329 Frankfurt
Germany
Electronic submissions can be sent via e-mail to
borchert@hsfk.de and
mueller@hsfk.de
All latest news from the category: Awards Funding
Back to home
Newest articles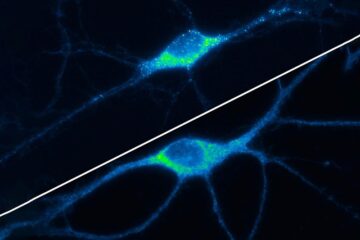 Neurons: How RNA granules grow and shrink
LMU scientists have shown that small aggregates function as temporary RNA repositories, which are regulated by neural activity. Cells constantly have to adapt the level of activity of certain genes…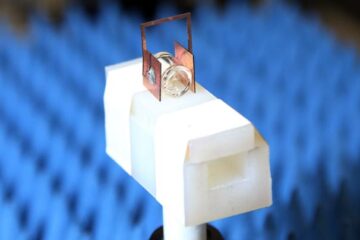 Custom 'headphones' boost atomic radio reception 100-fold
Researchers at the National Institute of Standards and Technology (NIST) have boosted the sensitivity of their atomic radio receiver a hundredfold by enclosing the small glass cylinder of cesium atoms…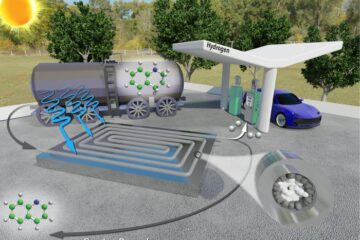 New tech aims to drive down costs of hydrogen fuel
Researchers from North Carolina State University have developed a new technique for extracting hydrogen gas from liquid carriers which is faster, less expensive and more energy efficient than previous approaches….