Bisphosphonates as Potential Drug Candidates for Inflammatory Lung Diseases
Recent findings in animal models underline the potential role of the acid sphingomyelinase (aSMase) as an important drug target in inflammatory lung diseases like acute lung injury (ALI) – the main cause of death in intensive care units -, acute respiratory distress syndrome (ARDS), lung emphysema, and cystic fibrosis.<br><br>
The invention offers simple geminal bisphosphonates with a prolonged carbon chain as potent and selective inhibitors of the acid sphingomyelinase. The compounds can be synthesized in a one-step or two-step procedure and show clear inhibition of cell death in vitro. First ex vivo data in rats show a reduction of platelet activating factor (PAF) – induced pulmonary edema in the presence of the bisphosphonates by at least 50 percent. Aerosols of bisphosphonates may be possible applicants for the treatment of pulmonary diseases. <br> Besides their use in inflammatory lung diseases the bisphosphonates with prolonged carbon chain may be used as a treatment option for cystic fibrosis and atherosclerosis. <br><br> Besides their use in inflammatory lung diseases the novel bisphosphonates with prolonged carbon chain may be used as treatment option for cystic fibrosis and atherosclerosis.<br><br> <b>Benefits:</b><br> <ul> <li>Neutral sphingomyelinase is not influenced</li> <li>First ex-vivo data in a PAF-induced edema rat model showed clear edema reduction by 50percent</li> <li>Inhibition of dexamethasone induced apoptosis was proven <em>in vitro</em></li> <li>Substances can easily be synthesized in a one-step or two-step procedure</li> <li>Prolongation from 6 to 8 C-atoms shows 40times higher inhibition rate</li> </ul> <p><strong>IP Rights</strong><br> EP Application (08/2009).<br> PCT Application (08/2010). <br> A PCT application was filed in August 2010.<br> <br> <strong>Patent Owner</strong><br> Humboldt-Universität zu Berlin<br> Rheinisch-Westfälische<br> Technische Hochschule Aachen (RWTH)<br><br> <b>Find the technology offer and contact details here: <a href="http://www.ipal.de/technologieangebote/09061″ target="_blank">http://www.ipal.de/technologieangebote/09061</a></b>
Further Information: PDF
ipal GmbH
Phone: +49 (0)30/2125-4820
Contact
Dr. Dirk Dantz
Media Contact
info@technologieallianz.de
TechnologieAllianz e.V.
All latest news from the category: Technology Offerings
Back to home
Newest articles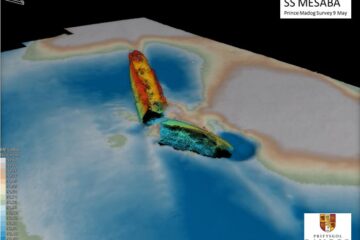 Finding the ship that sent out a warning to The Titanic
New powerful technology reveals lost seabed structures. The ship which sent an iceberg warning to the RMS Titanic, before the ocean-liner sank, has been identified lying in the Irish Sea….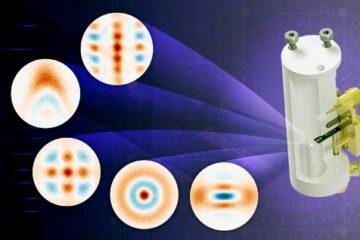 Quantum technology reaches unprecedented control over captured light
Researchers in quantum technology at Chalmers University of Technology have succeeded in developing a technique to control quantum states of light in a three-dimensional cavity. In addition to creating previously…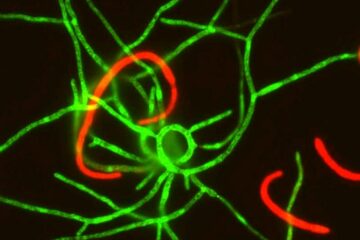 A master regulator controlling fungal infection of wheat
The fungus Zymoseptoria tritici causes Septoria tritici blotch, the most destructive fungal disease of wheat grown in temperate climates worldwide. This disease reduces wheat yields by 5-10% per year, causing…