Cebit 2018: Computer scientists provide fifth dimension for videos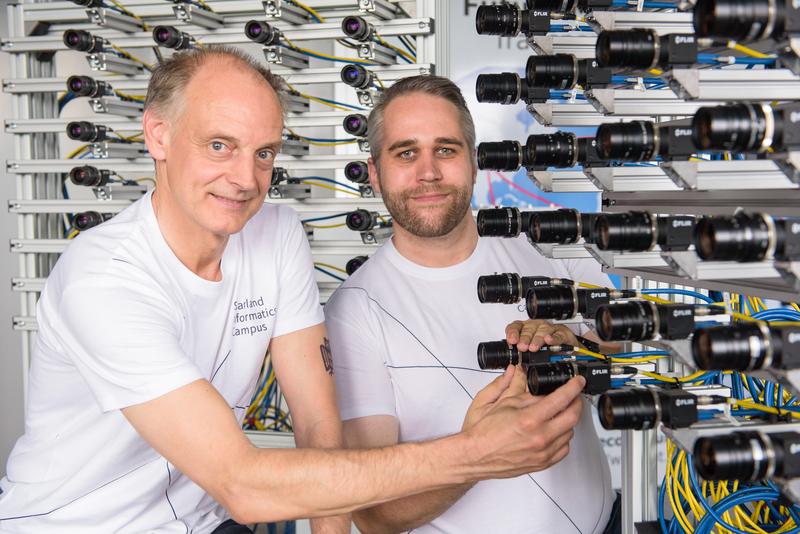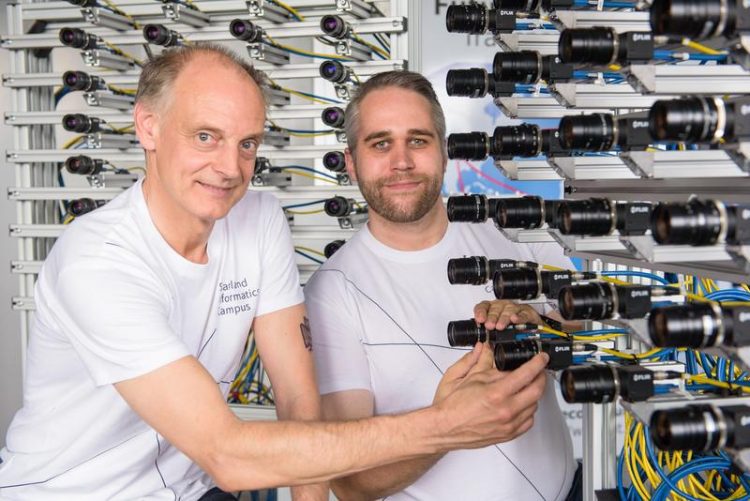 Researchers will be presenting images and details of their self-developed system at stand G75 in hall 27 of the computer fair Cebit, which will take place in Hannover from the 11th to the 15th of June.
"No image information is lost any more," explains Thorsten Herfet, Professor of Telecommunications at Saarland University, explaining the effect of the camera system. "If, for example, you pick up a cyclist who is covered by a shrub during recording and is thus only partially visible, you can completely eliminate the shrub in the post-processing," says Herfet, who developed the system together with his co-workers Tobias Lange and Frank Waßmuth within the last twelve months.
For the light field shots to work, it is crucial that the same scene be taken from multiple angles. The Saarbrücken computer scientists have arranged 64 cameras in a so-called array, which can be minimized to an area of 60 by 60 centimeters or maximized to two by two meters.
Each camera has a full-resolution 1920 by 1200-pixel, 8-bit color depth, and can shoot up to 40 frames per second. "We can control each camera independently of the others on the timeline and thus selectively replace individual image areas with earlier or later images," explains Herfet.
"This allows completely new shots of movements, breaking into the fifth dimension, so to speak." In the first step during the recording, the image data from each respective camera are processed by its own mini-PC, which is no bigger than a lunchbox. "With these small office PCs, the fast hard disks are particularly important for us, as each camera sends 270 megabytes of data per second during recording," explains Tobias Lange, whose PhD work is on the subject.
The 16 mini-computers are combined in a one-meter-high case that Lange developed and produced using a 3D printer. From there, the image data goes to the central storage unit, which covers more than 50 terabytes.
Saarbrücken computer scientists developed the software for the recording system in such a way that producers can also process the image data of the light field with standardized programs. Thus, the Saarbrücken computer scientists also make an important contribution within the European Union-funded project "Smart Asset Reuse in Creative Environments" (SAUCE).
"The aim of this project involves so-called smart assets, which are recordings that contain so much information that the producers can do everything in the post-processing," says Herfet. The camera system from Saarbrücken along with the software is an important piece of the puzzle. The costs of the camera system, which amount to around 120,000 euros, have been borne by the Cluster of Excellence of Saarland University.
Further information:
Project SAUCE
https://cordis.europa.eu/project/rcn/213141_de.html
Questions can be directed to:
Thorsten Herfet
Department of Telecommunications
Saarland Informatics Campus C6.3
Saarland University
Phone: +49 681 302-70852
E-mail: herfet@cs.uni-saarland.de
Media Contact
Gerhild Sieber
Universität des Saarlandes
All news from this category: Trade Fair News
Back to the Homepage
Latest posts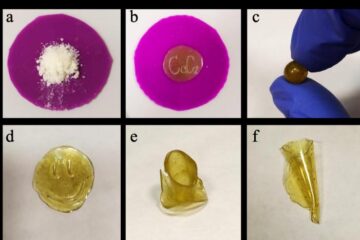 Chemists create renewable plant-based polymers
What makes them different is that they can be easily recycled. Researchers at the Laboratory of Cluster Catalysis at St Petersburg University have synthesised polymers from biomass. What makes them…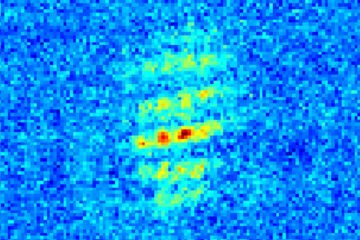 Atom interferometry demonstrated in space for the first time
Researchers present results of experiments with atom interferometry on a sounding rocket / Further rocket missions set to follow. Extremely precise measurements are possible using atom interferometers that employ the…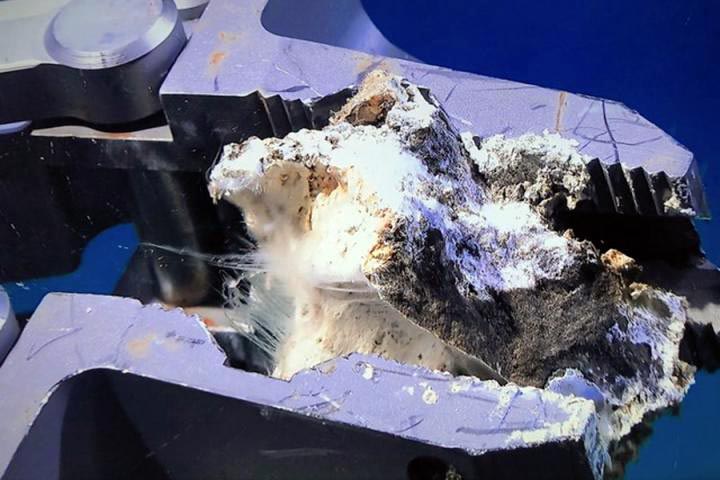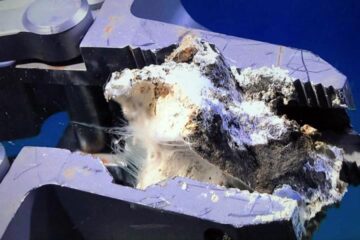 Ocean bacteria release carbon into the atmosphere
Research could help scientists better estimate Earth's carbon budget. A team led by University of Minnesota researchers has discovered that deep-sea bacteria dissolve carbon-containing rocks, releasing excess carbon into the…