Temperature-Independent High Precision Resistor and Expansion Sensor (nanoNi@C®)
A combination of metal and carbon layers enables to combine the two main characteristics "high expansion sensitivity" and "temperature-independence of the resistor" in one single material. The negative temperature coefficient of carbon is balanced by insertion of metal (nickel) with a positive temperature coefficient, leading to the possibility of producing a material using very low temperature dependence. This new technology offers temperature-independent (± 11 ppm/K in measuring range of 25-200 °C) resistors that show a strong modification of electric resistance depending on the material's expansion.
Further Information: PDF
Universität des Saarlandes Wissens- und Technologietransfer GmbH PatentVerwertungsAgentur der saarländischen Hochschulen
Phone: +49 (0)681/302-71302
Contact
Dipl.-Kfm. Axel Koch (MBA), Dr. Conny Clausen, Dr. Nicole Comtesse, Dr. Frank Döbrich
Media Contact
info@technologieallianz.de
TechnologieAllianz e.V.
All latest news from the category: Technology Offerings
Back to home
Newest articles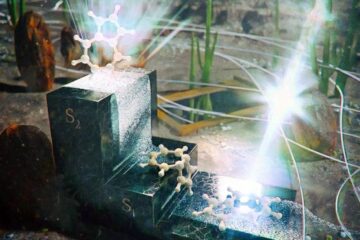 A mysterious blue molecule will help make better use of light energy
Researchers at IOCB Prague are the first to describe the causes of the behavior of one of the fundamental aromatic molecules, which fascinates the scientific world not only with its…
Let it flow: recreating water flow for virtual reality
The physical laws of everyday water flow were established two centuries ago. However, scientists today struggle to simulate disrupted water flow virtually, e.g., when a hand or object alters its…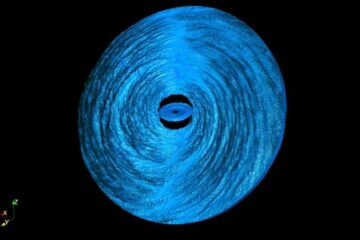 Black holes eat faster than previously expected
New finding might explain why quasars flare and fade so quickly. A new Northwestern University-led study is changing the way astrophysicists understand the eating habits of supermassive black holes. While…