OLED production facility from a single source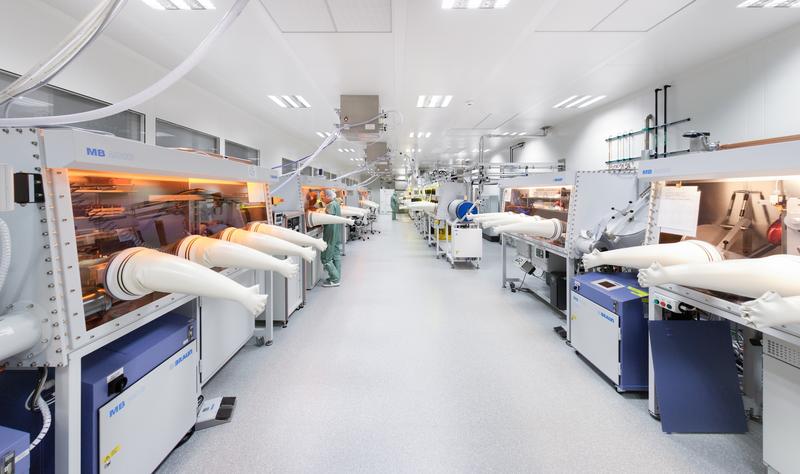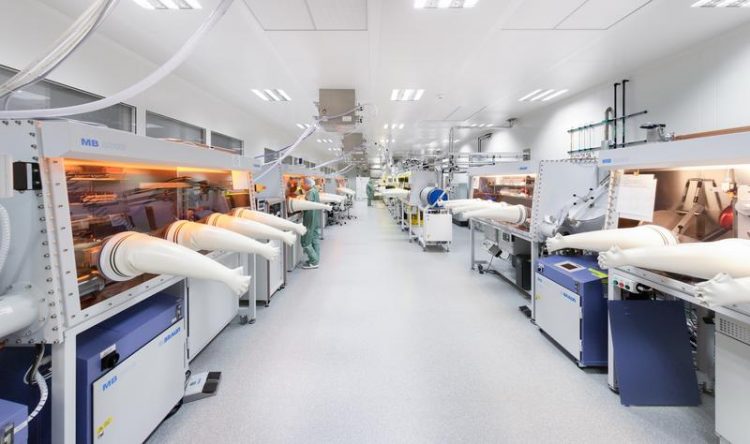 GOTA at LOPEC: Hall B0 | Fraunhofer IAP: Booth 203 | Notion GmbH: Booth 200 | MBraun Inertgas-Systeme GmbH: Booth 202 | Von Ardenne GmbH: Booth 210
The new production facility will be able to print large quantities of organic light-emitting diodes (OLEDs) for a special application. The preliminary work on the new production facility is being conducted by the partners in Germany. This requires expertise in many areas, including plant engineering for clean room conditions, inert gas technology, inkjet printing and vacuum deposition.
The Fraunhofer IAP will take on the development of the printable OLED materials and the OLED modules. The processes for producing the OLED application will be developed at its own pilot plant for organic electronics in Potsdam-Golm.
»As a member of GOTA we are able to offer the market a turnkey production facility for OLED applications. The Fraunhofer IAP fills the gap between the requirements made by the customer and the challenges involved in machine engineering. Mechanical engineering companies are generally not positioned to develop processes«, explains Dr. Armin Wedel, OLED expert and division director at the Fraunhofer IAP.
The basic processes were developed at IAP's pilot plant in Potsdam. In the coming six months the processes will be transferred to the production plant, which is currently being constructed in Munich by the company MBraun. Here, all of the partners' components will come together. This process requires intensive collaboration onsite between the GOTA partners. Once this is complete, the plant will be shipped to its intended destination in China and reassembled there. Dr. Wedel's team will also be on hand to commission the plant.
All four GOTA partners will exhibit in Hall B0 at LOPEC, an international exhibition for printed electronics. The Fraunhofer IAP will present its OLED modules along with organic solar cells based on flexible and solid substrates.
The Fraunhofer IAP and the OLED Technology Alliance, GOTA
The Fraunhofer IAP develops processes and materials for future OLED production facilities in close cooperation with the plant engineering companies MBraun Inertgas-Systeme GmbH in Munich, Notion GmbH in Schwetzingen and ARDENNE GmbH in Dresden. The four partners have formed the OLED Technology Alliance GOTA in order to offer the market turnkey OLED production facilities.
The Fraunhofer IAP has been conducting research on organic electronic systems for 20 years and focuses on solution-processed devices used in OLEDs, OTFT, OPV, perovskite solar cells, sensors and actuators. Several processing technologies are available in a large clean room. These include spin coating, material evaluation in lab devices, advanced processing technologies, such as inkjet printing and high-precision slot die coating on a robot-controlled S2S pilot line for dimensions up to 150 mm x 150 mm, and various evaporation and encapsulation technologies.
Fraunhofer Institute for Applied Polymer Research IAP
The Fraunhofer IAP in Potsdam-Golm, Germany, specializes in research and development of polymer applications. It supports companies and partners in custom development and optimization of innovative and sustainable materials, processing aids and processes. In addition to the environmentally friendly, economical production, functionalization and processing of polymers in the laboratory and pilot plant scale, the institute also offers the characterization of polymers.
Synthetic petroleum-based polymers as well as biopolymers, polymers from renewable raw materials and chemically, physically or biologically functionalized polymers are in the focus of the institute's work. The applications are diverse, ranging from biotechnology, medicine, pharmacy and cosmetics to electronics and optics as well as applications in the packaging, environmental and wastewater engineering or the aerospace, automotive, paper, construction and coatings industries. | Director: Prof. Dr. Alexander Böker
http://www.iap.fraunhofer.de/en/press_releases/2017/lopec.html
Media Contact
Dr. Sandra Mehlhase
Fraunhofer-Institut für Angewandte Polymerforschung IAP
All latest news from the category: Trade Fair News
Back to home
Newest articles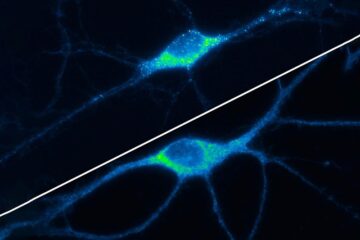 Neurons: How RNA granules grow and shrink
LMU scientists have shown that small aggregates function as temporary RNA repositories, which are regulated by neural activity. Cells constantly have to adapt the level of activity of certain genes…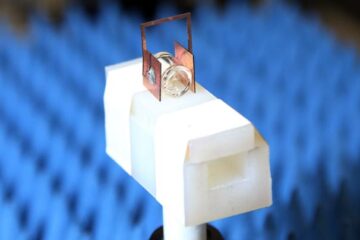 Custom 'headphones' boost atomic radio reception 100-fold
Researchers at the National Institute of Standards and Technology (NIST) have boosted the sensitivity of their atomic radio receiver a hundredfold by enclosing the small glass cylinder of cesium atoms…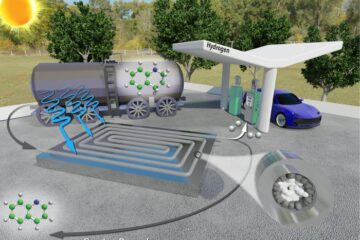 New tech aims to drive down costs of hydrogen fuel
Researchers from North Carolina State University have developed a new technique for extracting hydrogen gas from liquid carriers which is faster, less expensive and more energy efficient than previous approaches….