Semiconductors get on our nerves
Nerve cells soldered to semiconductors cross computing with neuroscience
Scientists in the United States are soldering nerve cells to semiconductors. Christine Schmidt and colleagues from the University of Texas at Austin use a sliver of protein to connect neurons and tiny crystals of semiconductors called quantum dots1.
This cross between biology and electronics could have useful applications, including the manufacture of prosthetics operated directly by a user's nerve impulses, and sensors that detect tiny quantities of neurotoxins. It could also help to study how real brains work.
Whether the hybrid heralds a biological computer, a kind of synthetic brain, remains to be seen. It is far from clear whether neurons are any better at computing than the components that are currently used in microelectronic circuitry.
Neurons and electronic logic devices communicate by sending and receiving electrical pulses. The details are different, but neurons can be controlled electronically and neurons can themselves trigger electronic circuits. Researchers have already grown artificial circuits from neurons on silicon chips to monitor nerve activity electronically.
But it is hard to get a smooth dialogue going between neurons and semiconductors. Nerve cells tend to grow over every surface in sight, like lichen over stone, but they don't stick very closely. The gap they leave produces a poor electrical contact.
Schmidt's team creates specific, intimate links between neurons and semiconductors using a small protein fragment. One end of this peptide latches onto a nerve cell's surface; the other sticks to the surface of the semiconductor. Being small, the peptide holds the two surfaces closely together.
One end of the peptide contains a chemical hook that snags a particular protein, called an integrin, that is present on the surface of human neurons. Peptides without this hook don't attach to nerve cells. At the other end, a sulphur-containing chemical group bonds to the semiconductor cadmium sulphide.
Using these peptides, the researchers stud the surface of a neuron with tiny 'nanocrystals' of cadmium sulphide, just three millionths of a millimetre (three nanometres) across. The nanocrystal-decorated cell is easy to see under the microscope because the crystals, also known as quantum dots, are fluorescent.
Quantum dots can act as miniature electronic devices, but the same approach could attach neurons to the larger semiconductor components of conventional microelectronic circuits. Another group at the University of Texas has devised peptides that recognize different kinds of semiconductor2., raising the possibility of peptide-solder molecules that are selective at both ends.
References
Winter, J. O., Liu, T. Y., Korgel, B. A. & Schmidt, C. E. Recognition molecule directed interfacing between semiconductor quantum dots and nerve cells. Advanced Materials, 13, 1673 – 1677, (2001).
Whaley, S. R., English, D. S., Hu, E. L., Barbara, P. F. & Belcher, A. M. Nature, 405, 665 – 668 , (2000).
Media Contact
PHILIP BALL
© Nature News Service
All latest news from the category: Power and Electrical Engineering
This topic covers issues related to energy generation, conversion, transportation and consumption and how the industry is addressing the challenge of energy efficiency in general.
innovations-report provides in-depth and informative reports and articles on subjects ranging from wind energy, fuel cell technology, solar energy, geothermal energy, petroleum, gas, nuclear engineering, alternative energy and energy efficiency to fusion, hydrogen and superconductor technologies.
Back to home
Newest articles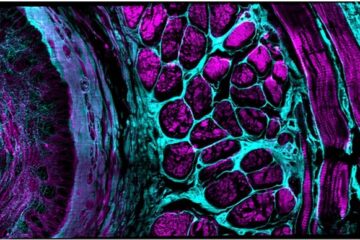 Enhancing the workhorse
Artificial intelligence, hardware innovations boost confocal microscope's performance. Since artificial intelligence pioneer Marvin Minsky patented the principle of confocal microscopy in 1957, it has become the workhorse standard in life…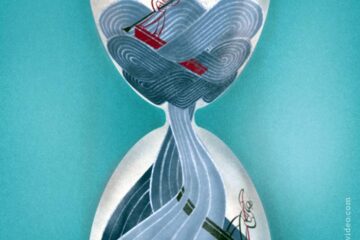 In the quantum realm, not even time flows as you might expect
New study shows the boundary between time moving forward and backward may blur in quantum mechanics. A team of physicists at the Universities of Bristol, Vienna, the Balearic Islands and…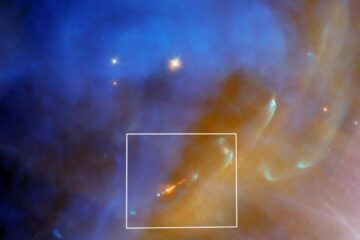 Hubble Spots a Swift Stellar Jet in Running Man Nebula
A jet from a newly formed star flares into the shining depths of reflection nebula NGC 1977 in this Hubble image. The jet (the orange object at the bottom center…