Siemens' new Vantage VNX systems offer eco-friendly, compact, high-purity water treatment
Vantage VNX systems incorporate Ionpure continuous electrodeionization (CEDI) technology that uses high-flow VNX modules. CEDI is a simple and chemical-free process for deionizing water using a combination of selective ion exchange membranes, conductive resins, and electricity to remove ions from water.
Because the VNX modules are stackable, the compact skid saves valuable floor space. In addition, unlike MBDI systems, there is no need for expensive acid and caustic regeneration chemicals or the inconvenience of exchangeable DI tanks. Also, compared to traditional ion exchange units, Vantage VNX systems offer continuous operation and product water quality that is comparable to traditional mixed-bed deionizers.
Siemens Water Technologies offers the Vantage VNX system with a short lead time and at a competitive price. Systems are also designed to meet IBC (International Building Code) and seismic requirements and are also fully tested in Siemens' ISO9001 certified facility to provide immediate start-up. In addition, Siemens provides a CEDI module warranty that is unparalleled in the industry.
Vantage and Ionpure are trademarks of Siemens and its affiliates in some countries.
The Siemens Industry Sector (Erlangen, Germany) is the world's leading supplier of production, transportation, building and lighting technologies. With integrated automation technologies as well as comprehensive industry-specific solutions, Siemens increases the productivity, efficiency and flexibility of its customers in the fields of industry and infrastructure. The Sector consists of six Divisions: Building Technologies, Drive Technologies, Industry Automation, Industry Solutions, Mobility and Osram. With around 222,000 employees worldwide Siemens Industry posted in fiscal year 2008 a profit of EUR3.86 billion with revenues totaling EUR38 billion.
With the business activities of Siemens VAI Metal Technologies, (Linz, Austria), Siemens Water Technologies (Warrendale, Pa., U.S.A.), and Industrial Technologies, (Erlangen, Germany), the Siemens Industry Solutions Division (Erlangen, Germany) is one of the world's leading solution and service providers for industrial and infrastructure facilities. Using its own products, systems and process technologies, Industry Solutions develops and builds plants for end customers, commissions them and provides support during their entire life cycle. With around 31,000 employees worldwide Siemens Industry Solutions achieved an order intake of EUR 8.415 billon in fiscal year 2008.
All latest news from the category: Corporate News
Back to home
Newest articles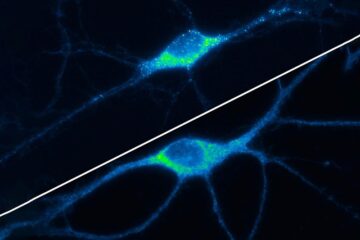 Neurons: How RNA granules grow and shrink
LMU scientists have shown that small aggregates function as temporary RNA repositories, which are regulated by neural activity. Cells constantly have to adapt the level of activity of certain genes…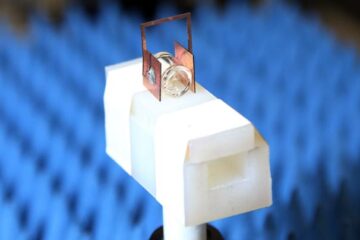 Custom 'headphones' boost atomic radio reception 100-fold
Researchers at the National Institute of Standards and Technology (NIST) have boosted the sensitivity of their atomic radio receiver a hundredfold by enclosing the small glass cylinder of cesium atoms…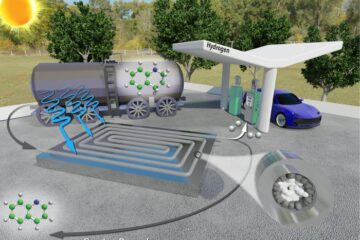 New tech aims to drive down costs of hydrogen fuel
Researchers from North Carolina State University have developed a new technique for extracting hydrogen gas from liquid carriers which is faster, less expensive and more energy efficient than previous approaches….