The FiTS motivation program: getting fit without being obsessive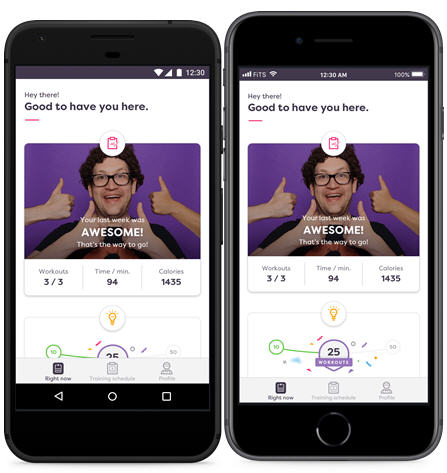 For everybody and anybody
#ichfitse shows normal people who have had enough of fitness stereotypes like "how to get a bikini figure in 21 days". No matter whether the person in question is a working mom, a bachelor, a follower of fashion, enterprising student, a couch potato or workaholic – we all know that real life does not always fit into a strict schedule.
But we all want to make our lifestyles healthier without being extreme. #ichfitse brings the spirit of fitness into the 21st century. "Smashing the target of 100,000 downloads in the first 100 days means that FiTS has made its way into the schedules of our target group. This shows that our provocative and performance-oriented campaign is not only reaching the right people, but obviously also motivating them to get more exercise," says Holger Hansen, Client Service Director at Jung von Matt/SPORTS.
Digital campaign
#ichfitse is especially present in social media channels like Facebook and Instagram and is supported on the performance side by the digital agency netzeffekt. The moving image formats in particular provide an opportunity for the community to engage in direct dialogue community. With the hashtag #ichfitse, anyone can become part of the campaign and make their statement about being healthy.
About FiTS
FiTS was launched for Android and iOS in early 2018. By combining big data with motivation, body positivism and a sense of humor, FiTS makes it easier for normal people who are not fitness fanatics to stick with good intentions and keep going (again).
Enriching each user's weekly personalized training schedule with contextual content and additional information motivates them helps to adopt a better lifestyle where fitness is sustainably integrated into their everyday life.
"FiTS focuses on establishing fitness-related behavioral routines," says Björn Sternsdorf, Head of Product of FiTS. "We want to empower people to turn good intentions into a healthier lifestyle with a motivational program that grows with the user individually."
FiTS already includes more than 150 fitness exercises and several thousand articles and tips to help and motivate users individually.
Several European patents reflect the degree of innovation and strong scientific foundation of FiTS. The fact that there were 100,000 downloads in the first weeks since the product launch documents both the need as well as the potential of FiTS for the target group.
Read more about the motivation app FiTS: https://joinFiTS.com.
About vitaliberty
vitaliberty GmbH is a digital product company in the middle of Mannheim. The vitaliberty team creates innovative, motivating and targeted products in the e-health sector to enable people to enjoy better quality of life and vitality their whole life long (Read more: www.vitaliberty.de).
Website: www.vitaliberty.de
Media Contact
Presseteam
vitaliberty GmbH
All latest news from the category: Corporate News
Back to home
Newest articles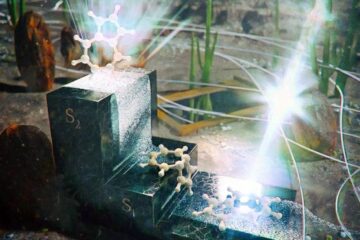 A mysterious blue molecule will help make better use of light energy
Researchers at IOCB Prague are the first to describe the causes of the behavior of one of the fundamental aromatic molecules, which fascinates the scientific world not only with its…
Let it flow: recreating water flow for virtual reality
The physical laws of everyday water flow were established two centuries ago. However, scientists today struggle to simulate disrupted water flow virtually, e.g., when a hand or object alters its…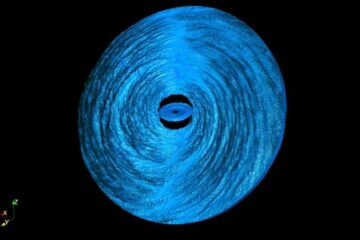 Black holes eat faster than previously expected
New finding might explain why quasars flare and fade so quickly. A new Northwestern University-led study is changing the way astrophysicists understand the eating habits of supermassive black holes. While…