3D street art: Siemens Inspiro is going underground
London's Mayor Boris Johnson and Roland Busch, CEO of Siemens' Infrastructure & Cities Sector, gladly answered the artists' call to become a living part of their masterpiece.
Young, hip and above all conspicuous – that's what distinguishes the artwork of the famous street artists 3D Joe & Max. Their latest pavement "Picasso masterpiece" was created with brush and chalk in front of The Crystal at the Royal Victoria Docks in London. It shows the Inspiro metro train from Siemens emerging from a tunnel under the streets of the British metropolis.
3D Joe & Max design their works of art with the idea of getting passers-by to interact with and become part of their creation. In front of The Crystal, Siemens enabled visitors to have their picture taken balancing over a gaping hole in which the Inspiro metro train is speeding out of a tunnel in the underground system.
Siemens contracted the unique street artwork to advertise the forthcoming exhibition: "Going Underground: Our journey to the future" that will be held at The Crystal. The centerpiece of the exhibition will be a full-size mock up of an Inspiro train. In cooperation with CBS Outdoor and the London Transport Museum, Siemens will present its vision for the future developments in underground rail travel. The exhibition will open to the public on October 8, 2013.
3D Joe & Max's interactive Inspiro artwork will next make an appearance on
20 September 2013 at London Transport Museum in Covent Garden Piazza.
Editor
Ellen Schramke
+49 30 386 22370
ellen.schramke@siemens.com
All latest news from the category: Corporate News
Back to home
Newest articles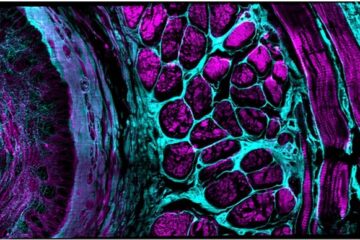 Enhancing the workhorse
Artificial intelligence, hardware innovations boost confocal microscope's performance. Since artificial intelligence pioneer Marvin Minsky patented the principle of confocal microscopy in 1957, it has become the workhorse standard in life…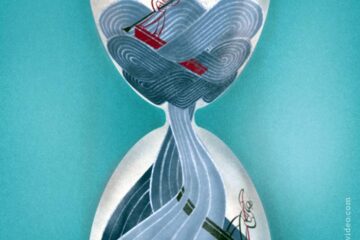 In the quantum realm, not even time flows as you might expect
New study shows the boundary between time moving forward and backward may blur in quantum mechanics. A team of physicists at the Universities of Bristol, Vienna, the Balearic Islands and…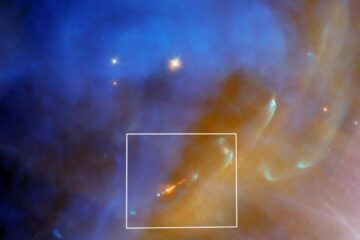 Hubble Spots a Swift Stellar Jet in Running Man Nebula
A jet from a newly formed star flares into the shining depths of reflection nebula NGC 1977 in this Hubble image. The jet (the orange object at the bottom center…