Transporter nucleic acids for the intracellular delivery of nucleic acid agents
The invention relates to a method and a pharmaceutical formation for improving the cellular uptake of nucleic acids, particularly nucleic acid agents.
It is based on the novel finding that nucleic acids modified in a particular way improve the cellular uptake of other nucleic acids, particularly double-stranded RNA (siRNA) and consequently act as transporter nucleic acids.
Further Information: PDF
Patent- und Verwertungsagentur für die Wissenschaftlichen Einrichtungen in Schleswig-Holstein GmbH (PVA SH)
Phone: +49 (0)431/8009937
Contact
Dr. Alexandra Baumgartner
Media Contact
info@technologieallianz.de
TechnologieAllianz e.V.
All news from this category: Technology Offerings
Back to the Homepage
Latest posts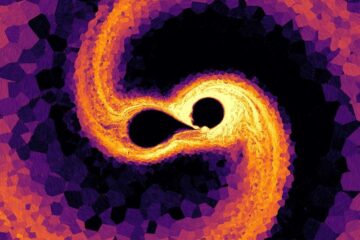 Exploring the evolution of stars
Fabian Schneider leads the new research group "Stellar Evolution Theory" (SET) at the Heidelberg Institute for Theoretical Studies (HITS). The astrophysicist explores the turbulent life of massive binary stars and…
Sustainable insulating material for shipping temperature-sensitive products
Researchers at the Institute of Natural Products Engineering at TU Dresden have developed an insulating material made from recycled paper for shipping temperature-sensitive foods and medicines. As part of a…
Helium nuclei at the surface of heavy nuclei discovered
Research team confirms a new nuclear property predicted by theory Scientists are able to selectively knockout nucleons and preformed nuclear clusters from atomic nuclei using high-energy proton beams. In an…