Bose-Einstein-Light (BEL) – Generation of coherent light of high intensity in a solid state "cold Laser"
Lasers as sources for coherent and intense light are used in many high-tech applications and medical devices. Generally, the generation of Laser-light is characterized by a significant level of optical and electrical energy input and low efficiency.
Contrary to the Laser, BEL utilizes an organic dye/polymer system, which is arranged between two mirrors forming an optical micro-cavity. The incoming light is multiply reflected between the mirrors, giving rise to an effective photon mass and a confining potential – key prerequisites for the Bose-Einstein condensation of photons. Thermalisation is achieved by the photon scattering off the dye molecules, resulting in a strong light concentration effect into the centre of the confining potential, where the potential energy is minimized. The spatial concentration is a consequence of the thermalisation of the trapped photon gas. Commercial Opportunity: For many Laser applications, coherent but not necessarily monochromatic light is required. The strong light concentration effect of BEL and the generation of coherent light with high intensity offer opportunities for a range of applications. For these applications, BEL can be a efficient light source for coherent visible and UV light. In contrast to a Laser, where significant share of the energy is lost in heat, BEL allows the design of an efficient solid state "cold Laser".
Further Information: PDF
PROvendis GmbH
Phone: +49 (0)208/94105 10
Contact
Dipl.-Ing. Alfred Schillert
Media Contact
info@technologieallianz.de
TechnologieAllianz e.V.
Alle Nachrichten aus der Kategorie: Technology Offerings
Zurück zur Startseite
Neueste Beiträge
A precise mixture of light and sound
Nanoscale sound waves vibrate artificial atom A German-polish research team from Augsburg, Münster, Munich and Wrocław successfully mixed nanoscale sound waves and light quanta. In their study published in Optica…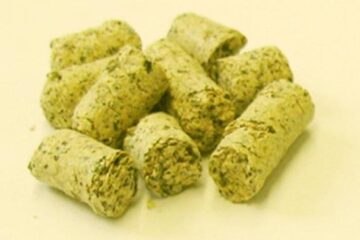 Vegetable proteins replace petroleum-based raw materials
Just like cellulose, lignin and fats, proteins are renewable raw materials. Their potential for the chemical industry remains largely untapped. Research teams at the Fraunhofer Institute for Process Engineering and…
An autonomous high-speed transporter for tomorrow's logistics
The Fraunhofer Institute for Material Flow and Logistics IML is developing a new generation of automated guided vehicles. "LoadRunners" use artificial intelligence and communicate via 5G to organize themselves as…