Center for Adaptive Robotics launched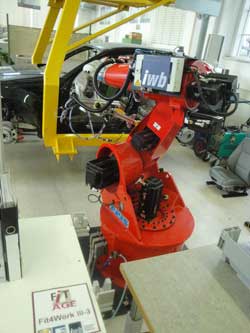 Whether in industrial manufacturing, tumor radiation therapy, or space travel, robots support humans in a variety of areas. Since 2009, scientists from the University of Würzburg have worked on enhancing corresponding applications in numerous projects during the run-up to the establishment of the Center for Adaptive Robotics. Usually this has been in collaboration with industrial partners so that the latest insights could be used directly for future products.
Robots assist older workers
With the "Fit4Work" project, for example, a technology for relieving the strain on older industrial workers was developed. These workers have considerable experience but their reaction times are slower and they are less able to carry heavy loads. For them, the robot technology is a "third hand" providing assistance. "An advanced sensor technology guarantees maximum safety despite the close physical proximity between robot and human," says Professor Klaus Schilling, robotics expert from the University of Würzburg.
This development work was carried out as part of the "Fit4Age" project involving twelve research institutes and 32 industrial companies. Klaus Schilling was the assistant director, and the project was funded by the Bavarian Research Foundation. "We will have to handle more and more tasks like this in the future if we are to keep industrial jobs in Germany," predicts Schilling. This is because the average age of industrial workers will continue to rise, he says: it was 41 in 2006; in 2018 it will be as high as 48.
Objectives of the Center for Adaptive Robotics
These impressive results with robotics and others like them have prompted the board of the University of Würzburg to give the green light for the permanent establishment of a Center for Adaptive Robotics. It will strive to develop innovative applications for medicine, industrial manufacturing, and space travel. "To achieve this, technical systems will have to be combined with approaches from the areas of sensor technology, control engineering, and IT," says Schilling.
According to Schilling, complex tasks will continue to require interaction between man and machine. For this reason, intuitive, interactive man-machine interfaces will play an important role in the new robotics center.
Different disciplines will be involved
The main focus of the new center is on IT, which is why it is housed with the Faculty of Mathematics and Computer Science. However, it will also include biologists, neurologists, psychologists, and mathematicians in order to take basic research forward in an interdisciplinary fashion. In the area of application, there will be intensive cooperation with medicine, space travel, economics, and law. The intention behind this approach is to take a holistic look at the various aspects of robot deployment.
Homepage of the Center for Adaptive Robotics:
http://www.arc.informatik.uni-wuerzburg.de
Top telemedicine projects
Exciting projects have always come the way of Klaus Schilling's Department of Robotics and Telematics. In the leading-edge cluster known as "Medical Valley", which is being funded by the Federal Ministry of Education and Research to the tune of EUR 80 million in total, Würzburg scientists have been involved with two telemedicine projects since the start of 2010. They were chosen because of their innovative remote sensor data capturing methods.
The idea is for patients who need constant care to be able to continue to lead their normal lives at home. This can work if their vital functions are measured continuously and the information is forwarded to a medical center where it is checked by computers. If there are any changes, the doctor is notified immediately – he can then react early and intervene quickly in an emergency.
This system is currently being realized for people with chronic obstructive pulmonary disease (COPD) and dialysis patients. Würzburg's robotics department is collaborating on these projects run by the Center for Telematics (Gerbrunn) with the companies ERT (Höchberg), iWelt (Eibelstadt), and Fresenius Medical Care (Schweinfurt) as well as with Würzburg University Hospital, Erlangen Dialysis Center, and Missionsärztliche Klinik GmbH (Würzburg).
Other robotics projects from Würzburg
Würzburg's robotics department has already successfully completed a number of projects. At the Department of Radiotherapy, for example, a robot-controlled couch balances lung cancer patients in position so that the radiation always hits the tumor with precision. This works because the system records the respiratory movements of the chest and immediately aligns the couch so that the beams do not miss their target.
Another development is a miniaturized gastric tube, which can replace laborious gastroscopy examinations. It is smaller than a tablet, easy to swallow, and once inside supplies medical data to external readers. Patents in Europe and the USA have been applied for as a joint measure involving medicine and IT.
In the "Fit4Age" project, a scooter has been developed to assist elderly people with mobility. The wheelchair-style robotic vehicle has driving assistance functions that it can use to navigate autonomously and move around obstacles. An advisory board of 120 senior citizens was involved in the development.
And finally, Würzburg's robotics department is also focusing on space. The scientists want to make satellites technically capable of detecting and capturing space debris and purposefully sending it on a trajectory that causes it to burn up in the earth's atmosphere.
Contact
Prof. Dr. Klaus Schilling, Department of Computer Science VII: Robotics and Telematics, University of Würzburg,
T +49 (0)931 31-86647, schi@informatik.uni-wuerzburg.
All news from this category: Interdisciplinary Research
News and developments from the field of interdisciplinary research.
Among other topics, you can find stimulating reports and articles related to microsystems, emotions research, futures research and stratospheric research.
Back to the Homepage
Latest posts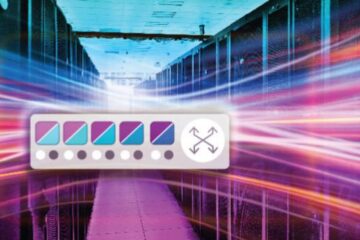 Machine learning at speed
Inserting lightweight optimization code in high-speed network devices has enabled a KAUST-led collaboration to increase the speed of machine learning on parallelized computing systems five-fold. This "in-network aggregation" technology, developed…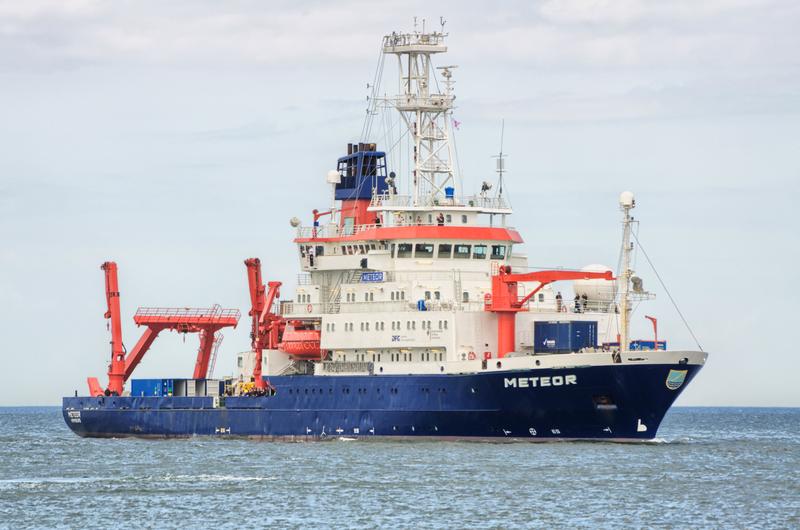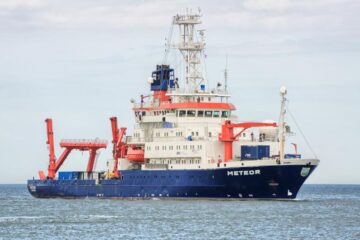 The Amazon and the sea
Expedition investigates matter fluxes and food webs in the world's largest river plume. As the world's largest river, the Amazon contributes about one-fifth of the global freshwater input to the…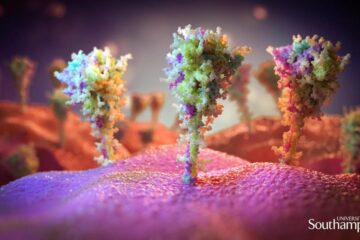 First images of cells exposed to COVID-19 vaccine reveal native-like Coronavirus spikes
New research has for the first time compared images of the protein spikes that develop on the surface of cells exposed to the Oxford-AstraZeneca vaccine to the protein spike of…