Siemens to modernize two bar mills for Diaco in Colombia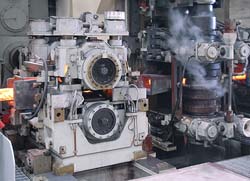 Siemens will supply mechanical equipment and the fluid system for Diaco's bar mill in Tuta, Boyacá Province. The roughing mill will be equipped with a new billet feeder and a new pinch roll. The remainder of the rolling line will be completely renovated, and equipped with eleven Red-Ring rolling stands. Three new stand motors will also be supplied.
In the Tocancipá works in Cundinamarca Province, the rolling mill will be equipped with new main drive for the rougher and mechanical equipment such as gears, drive spindles, loop formers and shears. In the cooling section, Siemens will install a new cooling bed and shears for the hot and cold cutting, including the associated electrical equipment and basic automation. Mechatronics packages for shearing and optimized cutting round off the scope of supply.
Siemens is responsible for supervising the installation and commissioning of both projects.
Diaco is the main steel producer of Colombia. It owns the largest scrap recycling plant in the country to produce long products in Tocancipá. It also runs production sites in Muña, Cali and Tuta; and service units in Cota, Cartagena, Bucaramanga, Pereira, Medellín, Yumbo (Valle). Tocancipá. Diaco's long products meet the Colombian Technical Standards defined by ICONTEC, and its products for civil construction are in accordance with the new standards for earthquake-resistant construction. Since 2004, the company has been part of Gerdau, one of the world's largest steel producers.
Gerdau is the leading producer of long steel in the Americas and one of the largest suppliers of specialty long steel in the world. It has 45,000 employees and an industrial presence in 14 countries with operations in the Americas, Europe, and Asia, which together represent an installed capacity of over 25 million metric tons of steel per year. It is the largest recycler in Latin America and around the world it transforms millions of metric tons of scrap into steel every year. Gerdau is listed on the stock exchanges of São Paulo, New York, and Madrid and has around 140,000 shareholders.
Further information about solutions for steel works, rolling mills and processing lines is available at: http://www.siemens.com/metals
The Siemens Industry Sector (Erlangen, Germany) is the world's leading supplier of innovative and environmentally friendly products and solutions for industrial customers. With end-to-end automation technology and industrial software, solid vertical-market expertise, and technology-based services, the Sector enhances its customers' productivity, efficiency, and flexibility. With a global workforce of more than 100,000 employees, the Industry Sector comprises the Divisions Industry Automation, Drive Technologies and Customer Services as well as the Business Unit Metals Technologies. For more information, visit http://www.siemens.com/industry
The Metals Technologies Business Unit (Linz, Austria), part of the Siemens Industry Sector, is one of the world's leading suppliers of plant construction and engineering in the iron and steel industry as well as in the flat rolling segment of the aluminum industry. The Business Unit offers a comprehensive product and service portfolio for metallurgical plants and equipment as well as integrated automation and environmental solutions covering the entire lifecycle of plants. For more information, visit http://www.siemens.com/metals
Reference Number: IMT201202081e
Contact
Mr. Rainer Schulze
Metals Technologies
Siemens AG
Turmstr. 44
4031 Linz
Austria
Tel: +49 (9131) 7-44544
rainer.schulze@siemens.com
Alle Nachrichten aus der Kategorie: Press release
Zurück zur Startseite
Neueste Beiträge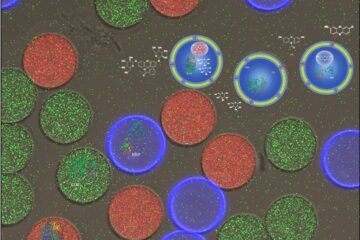 An artificial cell on a chip
Researchers at the University of Basel have developed a precisely controllable system for mimicking biochemical reaction cascades in cells. Using microfluidic technology, they produce miniature polymeric reaction containers equipped with…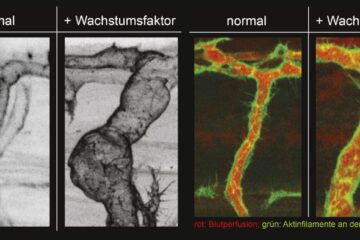 Specific and rapid expansion of blood vessels
Nature Communications: KIT researchers identify a new mechanism to control endothelial cell size and arterial caliber – basis for better treatment of heart infarct and stroke. Upon a heart infarct…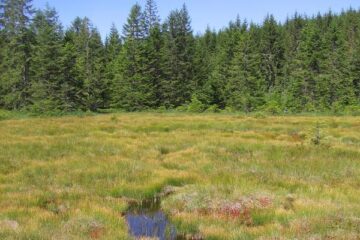 Climate change drives plants to extinction in the Black Forest in Germany
Climate change is leaving its mark on the bog complexes of the German Black Forest. Due to rising temperatures and longer dry periods, two plant species have already gone extinct…