Siemens increases productivity of electric arc furnace of Çolakoðlu by twelve percent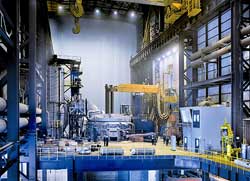 At the beginning of August, the Turkish steel producer Çolakoðlu Metalurji A.S. gave Siemens VAI Metals Technologies the final acceptance certificate for the modernization of electric arc furnace no. 1 in the Gebze Plant, just four days after the first heat. Being already one of the most productive electric arc furnaces in the world before modernization, its performance has been significantly improved once again. Electrical active power input has been increased by eight percent, while the electrical energy consumption has been reduced by six percent at the same time, without increasing the fossile energy comsumption. This has boosted the overall productivity of the electric arc furnace by twelve percent without any change in the tapping weight.
Çolakoðlu produces its steel in a Siemens VAI Simetal Ultimate electric arc furnace operating since January 2007. The furnace was originally designed for a charge volume of 250 tons with a two bucket charge operation. In the mean time the furnace was operated with a tapping weight of 315 tons which led to an increased cycle time with more than two scrap buckets charge due to higher tap weight and scrap availability with lower density.
The modernization project involved renewing a large part of the mechanical equipment of the electric arc furnace. This included the lower and upper shells, gantry, lifting columns and furnace cover. These measures increased the volume of the shell by around 20 percent, but kept the tapping weight constant. The furnace can now again be charged with just two buckets and produces over 2,5 million tons of steel per year. New current conducting electrode arms for electrodes of up to 800 millimeters in diameter have also been installed. This modernization allowed to increase the electrical active power input by eight percent while reducing electrical energy consumption by six percent.
Another special feature of this project was the unusually short implementation time. The new equipment was installed in only 20 days in July 2011. The first heat took place on August 1 and Çolakoðlu promptly issued the final acceptance certificate on August 5.
Çolakoðlu Metalurji A.S. runs an electric steel plant in Gebze, in the west of Turkey. The main products of the plant are billets, most of which are used for producing reinforcing steel rods, and slabs for further processing in the hot rolling mill. While maintaining billet production at the same level, the modernization of the electric arc furnace now provides enough raw steel for Çolakoðlu to expand its production of flat steel.
Further information about solutions for steel works, rolling mills and processing lines is available at: http://www.siemens.com/metals
The Siemens Industry Sector (Erlangen, Germany) is the world's leading supplier of innovative and environmentally friendly products and solutions for industrial customers. With end-to-end automation technology and industrial software, solid vertical-market expertise, and technology-based services, the Sector enhances its customers' productivity, efficiency, and flexibility. With a global workforce of more than 100,000 employees, the Industry Sector comprises the Divisions Industry Automation, Drive Technologies and Customer Services as well as the Business Unit Metals Technologies. For more information, visit http://www.siemens.com/industry
The Metals Technologies Business Unit (Linz, Austria), part of the Siemens Industry Sector, is one of the world's leading suppliers of plant construction and engineering in the iron and steel industry as well as in the flat rolling segment of the aluminum industry. The Business Unit offers a comprehensive product and service portfolio for metallurgical plants and equipment as well as integrated automation and environmental solutions covering the entire lifecycle of plants. For more information, visit www.siemens.com/metals
Siemens AG
Corporate Communications and Government Affairs
Wittelsbacherplatz 2, 80333 Munich
Germany
Reference number: IMT201110.382e fp
Media Relations: Dr. Rainer Schulze
Telephone: +49 9131 7-44544
E-Mail: rainer.schulze@siemens.com
Siemens AG
Industry Sector – Metals Technologies
Turmstr. 44, 4031 Linz, Austria
All news from this category: Press release
Back to the Homepage
Latest posts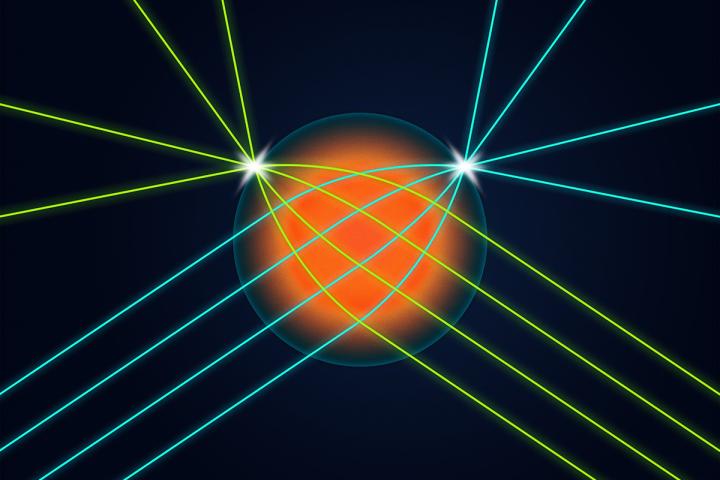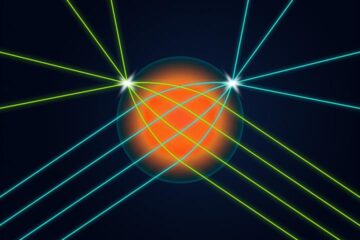 Researchers confront optics and data-transfer challenges with 3D-printed lens
Researchers have developed new 3D-printed microlenses with adjustable refractive indices – a property that gives them highly specialized light-focusing abilities. This advancement is poised to improve imaging, computing and communications…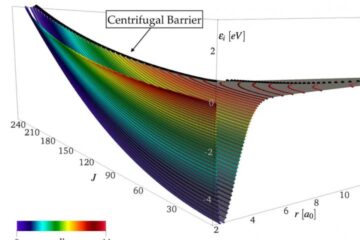 Research leads to better modeling of hypersonic flow
Hypersonic flight is conventionally referred to as the ability to fly at speeds significantly faster than the speed of sound and presents an extraordinary set of technical challenges. As an…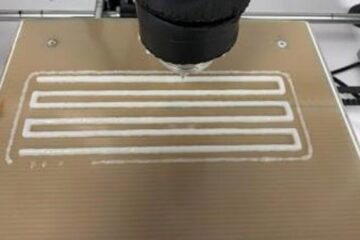 Researchers create ingredients to produce food by 3D printing
Food engineers in Brazil and France developed gels based on modified starch for use as "ink" to make foods and novel materials by additive manufacturing. It is already possible to…