Scientists create tiny bendy power supply for even smaller portable electronics
The tiny power supply measures less than half a centimetre across and is made from a flexible material, opening up the possibility for wearable electronics.
The research is published in the Royal Society of Chemistry journal Energy & Environmental Science.
A bottleneck in making portable electronic devices like mobile phones even smaller is reducing the size and increasing the flexibility of the power supplies in electronic circuits. Supercapacitors are attractive power supplies because they can store almost as much energy as a battery, with the advantage of high-speed energy discharge. Supercapacitor electrodes are normally made from carbon or conducting polymers, but these can be relatively costly.
A team led by Professor Oliver G Schmidt at the Leibniz Institute for Solid State and Materials Research in Dresden (IFW-Dresden) examined the use of manganese dioxide as an alternative electrode material, which is more environmentally friendly and less expensive than the standard materials. Manganese dioxide is not a natural choice for an electrode material because it isn't very electrically conductive, nor is it naturally flexible or strong. However, the scientists overcame this by vaporising the manganese dioxide using an electron beam and then allowing the gaseous atoms to precipitate into thin, bendy films. They incorporated very thin layers of gold into the films to improve the electrical conductivity of the material.
Tests on the new micro-supercapacitor showed that the tiny, bendy power supply can store more energy and provide more power per unit volume than state-of-the-art supercapacitors.
Dr Chenglin Yan, leader of the research group at IFW-Dresden, said: "Supercapacitors, as a new class of energy device, can store high energy and provide high power, bridging the gap between rechargeable batteries and conventional capacitors. So we thought a micro-supercapacitor would be an important development in the rapid advance of portable consumer electronics, which need small lightweight, flexible micro-scale power sources.
"The device could be applied to many miniaturised technologies, including implantable medical devices and active radio frequency identification (RFID) tags for self-powered miniaturised devices."
The next step in the team's research is finding a cheaper alternative to gold to improve the conductivity of the micro-supercapacitor.
Dr Yan said: "The major challenge we had to overcome in developing this technology was to obtain really high energy density on the micro-scale, at a low cost. The inclusion of gold in our micro-supercapacitor makes it more expensive, so we are now looking at replacing gold with cheaper metals, such as manganese, to make the device more practical for the market."
The article 'On chip, all sold-state and flexible microsupercapacitors with high performance based on MnOx/Au multilayers' can be downloaded here: http://pubs.rsc.org/en/content/articlepdf/2013/ee/c3ee41286e
More information:
Victoria Steven
Royal Society of Chemistry
0207 440 3322
07774328390
The Royal Society of Chemistry is the leading society and professional body for chemical scientists. Supported by a network of over 48,000 members worldwide and an internationally acclaimed publishing business, our activities span education and training, conferences and science policy, and the promotion of the chemical sciences to the public. Our headquarters are in London and Cambridge, with international offices in the USA, China, Japan, India and Brazil.
Media Contact
Victoria Steven
EurekAlert!
All latest news from the category: Power and Electrical Engineering
This topic covers issues related to energy generation, conversion, transportation and consumption and how the industry is addressing the challenge of energy efficiency in general.
innovations-report provides in-depth and informative reports and articles on subjects ranging from wind energy, fuel cell technology, solar energy, geothermal energy, petroleum, gas, nuclear engineering, alternative energy and energy efficiency to fusion, hydrogen and superconductor technologies.
Back to home
Newest articles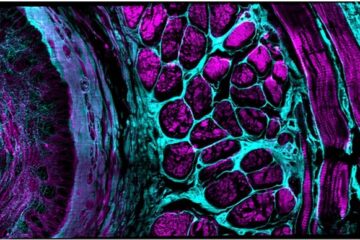 Enhancing the workhorse
Artificial intelligence, hardware innovations boost confocal microscope's performance. Since artificial intelligence pioneer Marvin Minsky patented the principle of confocal microscopy in 1957, it has become the workhorse standard in life…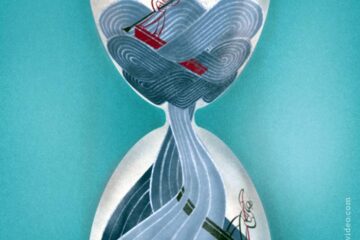 In the quantum realm, not even time flows as you might expect
New study shows the boundary between time moving forward and backward may blur in quantum mechanics. A team of physicists at the Universities of Bristol, Vienna, the Balearic Islands and…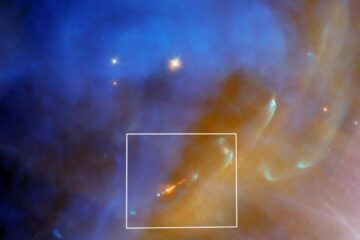 Hubble Spots a Swift Stellar Jet in Running Man Nebula
A jet from a newly formed star flares into the shining depths of reflection nebula NGC 1977 in this Hubble image. The jet (the orange object at the bottom center…