Power from hydrogen moves a step closer
An invention being developed jointly by the Low Temperature Engineering Group at the University of Southampton and BOC Edwards could help turn the dream of hydrogen technology into reality. In future, electricity, and in some applications useful heat, could be generated in a fuel cell through the combination of hydrogen and oxygen, with water being produced at the end of the process.
Howard Stone, an Engineering Doctorate student, and his supervisor Dr Neil Richardson of the School of Engineering Sciences are in the running for a national award after designing a new kind of hydrogen pump, which could eventually make the use of fuel cells in integrated home energy systems and private cars a practical proposition.
The work is sponsored by one of the world's leading vacuum pump manufacturers, BOC Edwards of Crawley, West Sussex and forms part of a wider investigation into enabling technologies for the hydrogen economy.
Fuel cells themselves are not a new idea. Scientist Sir William Grove managed to split water into its constituent parts of hydrogen and oxygen in 1839. He also hypothesised that this electrolysis process in reverse could create electricity, then proved his theory experimentally. Hydrogen fuel cells were further developed by space scientists at NASA and were first used on the Gemini missions.
The new pump is designed to be extremely reliable, safe and efficient, precision-built for zero leaks. It embodies a number of innovative features which are the subject of patent applications.
Dr Richardson explained: 'There are many advantages to developing energy systems employing hydrogen as the fuel, not least the potential absence of pollution. Supplies of hydrogen and oxygen are, in theory, plentiful. For example, water, H2O, is composed of nothing but hydrogen and oxygen. The difficulty is in accessing the components from this and other sources, in an efficient and reliable way that does not in itself create pollution and then storing and distributing the hydrogen fuel to end-users. It will take many years before the technology is ready to be used commercially because of the problems in creating the infrastructure but much work is underway to overcome the difficulties.'
The Carbon Trust has short-listed the invention for its Innovation Awards 2003. Winners will be announced at a ceremony in London on 6 November 2003.
Peter Shortt, Director of the Carbon Trust's Low Carbon Innovation Programme said: 'This awards scheme demonstrates the enormous potential which the UK has for leading the world in low carbon technology development.'
All news from this category: Power and Electrical Engineering
This topic covers issues related to energy generation, conversion, transportation and consumption and how the industry is addressing the challenge of energy efficiency in general.
innovations-report provides in-depth and informative reports and articles on subjects ranging from wind energy, fuel cell technology, solar energy, geothermal energy, petroleum, gas, nuclear engineering, alternative energy and energy efficiency to fusion, hydrogen and superconductor technologies.
Back to the Homepage
Latest posts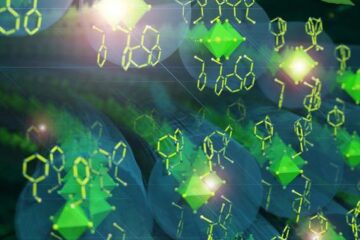 Just a few atoms thick: New functional materials developed
Using the smallest "construction set" in the world, a research team from the universities of Marburg, Giessen and Paderborn is designing new materials for computer chips, light-emitting diodes and solar…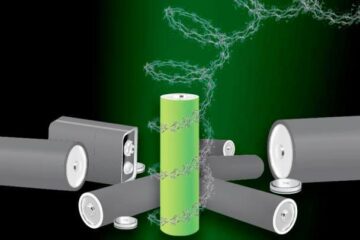 Researchers develop new metal-free, recyclable polypeptide battery
– that degrades on demand … This could result in battery production moving away from strategic elements like cobalt. The introduction of lithium-ion (Li-ion) batteries has revolutionized technology as a…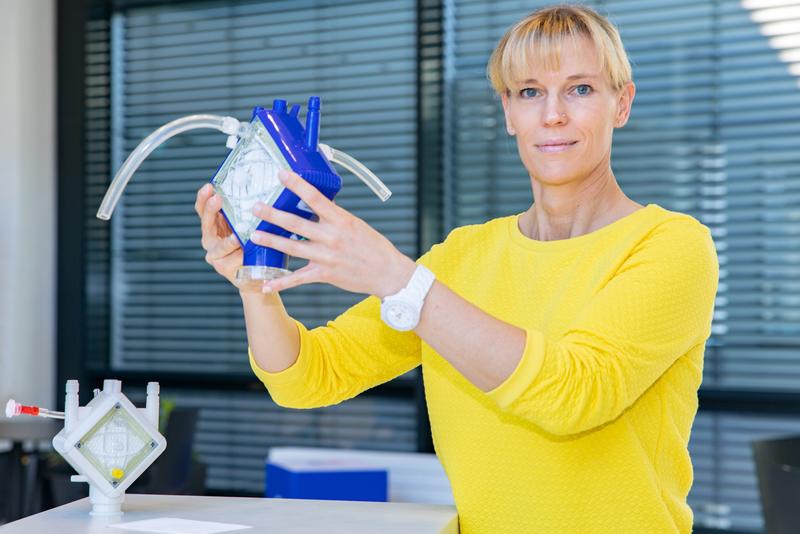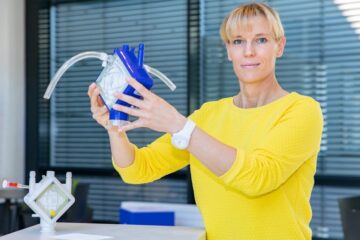 Artificial lungs as organ replacement
DFG priority program funds four MHH projects with 1.6 million euros. For people with severe lung diseases, transplantation of a healthy organ is often the only chance of survival. But…