New fuel consumption-cutting product to be trialled by Stagecoach
Cerulean International Limited, the Oxford, UK-based subsidiary of the British nanomaterials company Oxonica Limited, has announced that its new product Envirox is to be commercially evaluated by Stagecoach UK, with a view to adopting the product over Stagecoach's 7000 strong UK bus fleet.
Using new technology, Cerulean has developed Envirox, a product based on a well-established oxidation catalyst, that has now been formulated for use within the fuel, delivering a cleaner and more complete burn within the combustion chamber. The product delivers 10% fuel economy benefits, as well as reducing carbon deposits in the engine and lowering emissions.
Envirox has been rigorously tested over the past three years both in extensive and successful field trials in the Asia-Pacific region, and in internationally recognised independent engine test houses.
The test data demonstrate that Envirox provides dramatic diesel fuel saving benefits under commercial conditions. Its use does not require any engine modifications, has no impact on lubricant performance, and the optimum dose rate is extremely low. An additional benefit is that carbon deposits within the engine are substantially reduced.
Cerulean is a member of the Clean Air Initiative for Asian Cities, jointly formed by the World Bank and the Asian Development Bank which aims to reduce the impact on health caused by mobile and stationary sources of pollution, particularly partially burnt fuel that leads to the smog which blankets many of the world's cities. Envirox addresses this problem in two ways – its fuel economy benefits mean that less fuel is required to obtain the same performance, conserving the world's stock of fossil fuels. In addition, by achieving a cleaner burn, exhaust emissions are reduced.
Stagecoach UK has signed an agreement with Cerulean International Ltd to trial this next-generation product in up to 1,000 buses across the UK.
Brian Souter, Chief Executive of the Stagecoach Group, said: "We believe this new product has huge potential and we are delighted to once again be leading the way in the UK bus industry in developing new ideas.
"Stagecoach is committed to playing its part in building a sustainable environment and improving the environmental management of its operations. This is yet another example of our drive to develop transport solutions that will improve the quality of life in our towns and cities."
Stuart Anderson, Business Director of Cerulean, commented: "We are very excited about the potential benefits of this product and, following extensive successful field trials overseas, we are delighted that Stagecoach has decided to evaluate this product in the UK. We look forward to delivering the same fuel savings and associated benefits here in our home market."
Cerulean's parent company, Oxonica Ltd, is based at Begbroke Innovation Centre, part of a network of 12 innovation centres run by Oxford Innovation Ltd, housing over 250 knowledge-based companies.
Dr Treve Willis, a director of Oxford Innovation, said:
"We congratulate Cerulean on their successful trials, and contract with Stagecoach. They are a good example of the innovative technology businesses in our innovation centres. At Begbroke, Oxonica benefited from access to state of the art materials science facilities. We also introduced the company to local business angel investors so that they could raise early stage finance to develop their business to the stage where it could attract venture capital investment.
Research shows that start-up businesses using our innovation centres have a much greater chance of success – a survival rate of 89% over the crucial first two years, which is substantially better than the UK average.
We believe that the combination of professional premises and support services is a valuable one, which gives today's innovative start-ups a much higher chance of becoming tomorrow's major employers."
Alle Nachrichten aus der Kategorie: Power and Electrical Engineering
This topic covers issues related to energy generation, conversion, transportation and consumption and how the industry is addressing the challenge of energy efficiency in general.
innovations-report provides in-depth and informative reports and articles on subjects ranging from wind energy, fuel cell technology, solar energy, geothermal energy, petroleum, gas, nuclear engineering, alternative energy and energy efficiency to fusion, hydrogen and superconductor technologies.
Zurück zur Startseite
Neueste Beiträge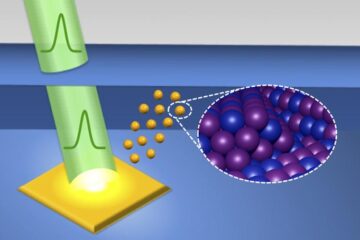 Pulsed lasers in liquids speed up hunt for effective catalysts
Chemical catalysts are the change agents behind the production of just about everything we use in our daily lives, from plastics to prescription drugs. When the right catalysts are mixed…
Cell-to-cell contacts control liver regeneration
Dresden and Cambridge researchers identify cell type that regulates liver regeneration with touch. From the time of Aristotle, it has been known that the human liver has the greatest regenerative…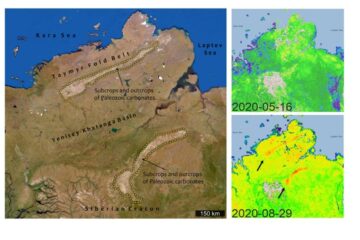 Thawing permafrost releases greenhouse gas from depth
In a study led by the University of Bonn, geologists compared the spatial and temporal distribution of methane concentrations in the air of northern Siberia with geological maps. The result:…