European Perovskite Initiative for the development of Perovskites based solar technology launched

In the context where decarbonizing the energy-mix is becoming a priority challenge for European countries among others, European universities, research institutes and industries involved in the development of perovskite technologies have agreed to the creation of a collaborative platform: the EPKI.
This initiative is dedicated to gathering all significant parties working in this field and is pursuing the following objectives:
Raise the awareness on perovskite based photovoltaics by conveying a common vision through the editing of a common European perovskite whitepaper,
Support and initiate next generation PV industrial initiatives,
Facilitate joint-research programs and synergies among universities, institutes and companies.
"During last months' discussions with current EPKI participants, it became clear we all share the same vision and that joining forces would be beneficial to all", explain Ronn Andriessen and Louis Huber.
"This new perovskite based PV technology has a very high potential and a massive roll-out of it would fit very well within the Europe SET plan as well as in the global urgency to massively install sustainable and affordable energy generators everywhere needed".
This European initiative is being animated by Ronn Andriessen, director at Solliance and consultant Louis Huber from Greensquare. So far, the active participants to this joint initiative are:
– Solliance Solar Research (NL, BE, DE):
– TNO (NL)
– Imec (BE)
– Forschungszentrum Jülich (DE)
– Eindhoven University of Technology (NL)
– University of Hasselt (BE)
– Delft University of Technology (NL)
– University of Twente (NL)
– University of Groningen (NL)
– University of Oxford (UK)
– Centrum for Hybrid and Organic Solar Energy – CHOSE, University of Rome Tor Vergata (IT)
– Helmholtz Zentrum Berlin fuer Materialien und Energie (DE)
– École Polytechnique Fédérale de Lausanne – EPFL (CH)
– University of Valencia (ES)
– Friedrich-Alexander-University Erlangen-Nuremberg & Helmholtz Institute Erlangen-Nuremberg for Renewable Energies (DE)
– Centre Suisse d'Electronique et de Microtechnique – CSEM (CH)
– CEA – Institut National de l'Energie Solaire – INES (FR)
– Fraunhofer – ISE (DE)
– Institut Photovoltaïque d'Île-de-France – IPVF (FR)
– EDF (FR)
– Total (FR)
– CNRS (FR)
– Ecole Polytechnique (FR)
– Air Liquide (FR)
– Horiba (FR)
– Riber (FR)
– Austrian Institute of Technology – AIT (AT)
– Uppsala Universitet (SE)
– KTH Royal Institute of Technology (SE)
– Instituto Italiano de Tecnologia – IIT (IT)
– Consiglio Nazionale delle Ricerche – CNR (IT)
– University of Perugia (IT)
– University of Potsdam (PL)
– Oxford-PV (UK, DE)
– Saule Technologies (PL)
– Smit Thermal Solutions (NL).
Ronn Andriessen, ronn.andriessen@solliance.eu
Louis Huber, louis.huber@green-square.fr
https://www.solliance.eu/2019/announcing-epki-the-european-perovskite-initiative…
Media Contact
Karin Schneider
Fraunhofer-Institut für Solare Energiesysteme ISE
All news from this category: Power and Electrical Engineering
This topic covers issues related to energy generation, conversion, transportation and consumption and how the industry is addressing the challenge of energy efficiency in general.
innovations-report provides in-depth and informative reports and articles on subjects ranging from wind energy, fuel cell technology, solar energy, geothermal energy, petroleum, gas, nuclear engineering, alternative energy and energy efficiency to fusion, hydrogen and superconductor technologies.
Back to the Homepage
Latest posts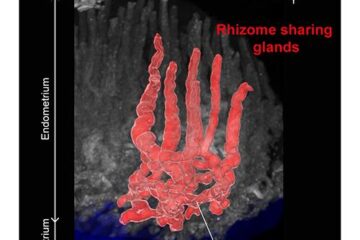 3D structure of human uterine endometrium and adenomyosis tissue
New insights into the three-dimensional (3D) morphology of the human uterine endometrium could advance our understanding of the mechanisms of endometrial regeneration and fertilized egg implantation while clarifying the pathogenesis…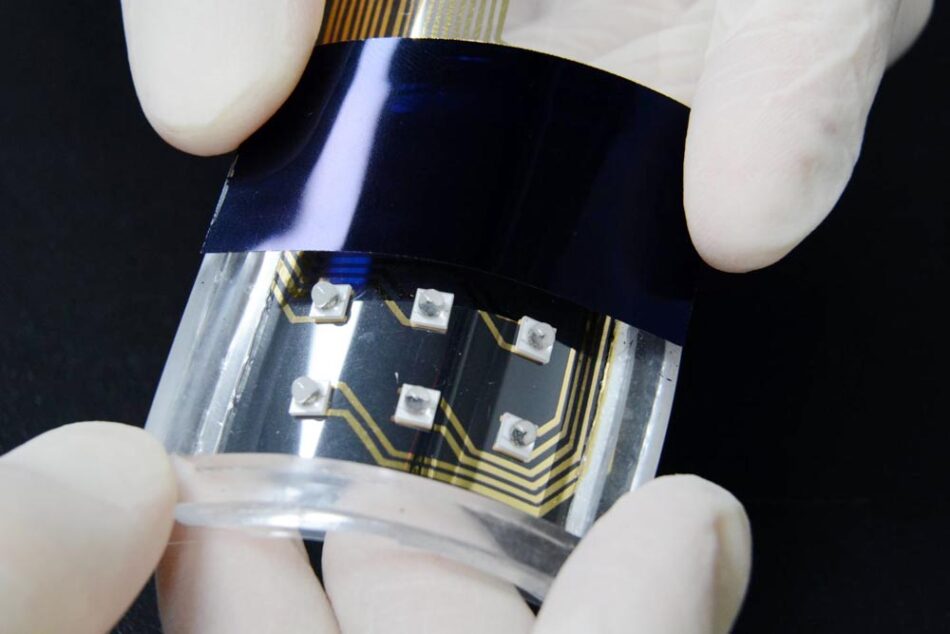 ETRI develops a haptic film activated by LEDs
LED-based film-type haptic technology implements localized vibration. Various tactile sensations are now possible via independantly controllable vibrations. A Korean research team succeeded in developing a technology generating various vibration using…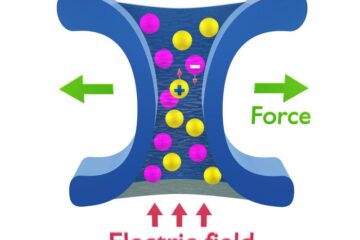 A Novel Tunable Force in Electrolyte Solutions
Solutions that conduct electricity, 'electrolytes', are ubiquitous not only in batteries and capacitors but also in biofluids including blood plasma; of great practical importance is thus to understand how electrolytes…