World-first gene therapy for cystic fibrosis targets lung stem cells?
The genetically – inherited disease cystic fibrosis causes severe, unrelenting lung disease in children and adults worldwide. Approximately 1 in 2,500 infants are born with this disease and only half survive past 30 years of age.
Now, researchers from the Women's and Children's Hospital, Adelaide have developed a novel system of gene therapy for lungs affected by cystic fibrosis, involving a natural compound found in our lungs which 'conditions' lung airways to allow cells to take up the therapeutic gene.
Our lungs have developed highly effective ways to protect us from allergens, irritants, dust, viruses and other foreign particles. But according to principal medical scientist in Pulmonary Medicine, Dr David Parsons these defences also hinder effective gene therapy in our lungs.
"Using a mouse model of cystic fibrosis Maria Limberis, a PhD student in our lab, has helped us develop a system to briefly overcome these defences. As the cells lining the mouse nose behave in much the same way as human lung cells – this enables us to use the nose airways in mice to easily develop and test out gene therapy treatments.
"By instilling a single dose of a detergent found naturally in low amounts in our lungs, we are able to 'condition' cells to take up the gene needed to treat cystic fibrosis.
" Viruses are very good at transferring their genetic material into cells and we make use of this by getting useful parts of an inactive and highly-modified human immunodeficiency virus type 1 (HIV 1) to safely transfer the cystic fibrosis gene into cells. We use this modified HIV because it is one of the few viruses that can give long-lasting gene transfer," Dr Parsons says.
Using this system, the research team has shown, for the first time in a living animal, that long-lived gene therapy for cystic fibrosis is possible. Not only do the airway cells take up the correcting gene, but these cells also show substantial recovery from the cystic fibrosis defect for, so far, at least 110 days.
"Airway cells are replaced every three months so our findings are particularly exciting because they imply we are in fact targeting airway stem cells through this approach – some of the therapeutic gene must have been passed on from these parent stem cells to their daughter cells for the effect to persist beyond three months," Dr Parsons says.
Research funding is now being sought to establish the most effective dose and timing for giving the detergent together with rigorous safety checks on the highly modified HIV-1 based virus particle used for the gene transfer.
Another senior member of the team, molecular biologist Dr Don Anson, explains, "Last year we published a method which vastly increases the safety with which HIV-1 can be modified and used to transfer genes without causing disease.
"We are now working to further improve on this method in order that patients and their families will feel totally confident to eventually take part in human trials of this gene therapy for cystic fibrosis," Dr Anson says.
The work from this research is to be published in Human Gene Therapy, volume 13 #16 on October 20.
Members of the Research Team are:
Dr David Parsons (Medical Scientist, Pulmonary Medicine)
Dr Don Anson (Senior Molecular Biologist, Chemical Pathology)
Dr Maria Fuller (Molecular Biologist, Chemical Pathology)
Ms Maria Limberis (PhD student, Pulmonary Medicine)
Media Contact
Dr Edna Bates
EurekAlert!
All latest news from the category: Health and Medicine
This subject area encompasses research and studies in the field of human medicine.
Among the wide-ranging list of topics covered here are anesthesiology, anatomy, surgery, human genetics, hygiene and environmental medicine, internal medicine, neurology, pharmacology, physiology, urology and dental medicine.
Back to home
Newest articles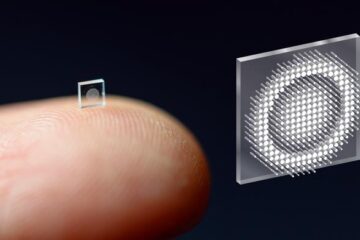 Researchers shrink camera to the size of a salt grain
Micro-sized cameras have great potential to spot problems in the human body and enable sensing for super-small robots, but past approaches captured fuzzy, distorted images with limited fields of view….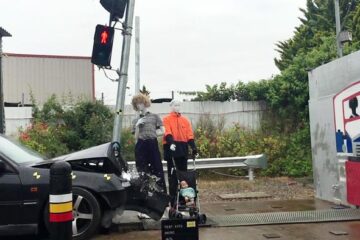 World-first product will be a lifesaving traffic stopper
Game-changing technology to design traffic lights that absorb kinetic energy, stopping them from crumpling when hit by a vehicle, will prevent thousands of fatalities and injuries each year and make…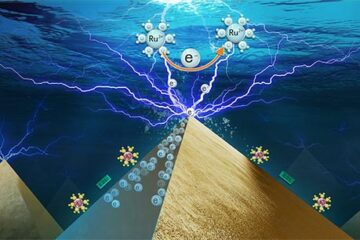 Scientists capture electron transfer image in electrocatalysis process
The involvement between electron transfer (ET) and catalytic reaction at electrocatalyst surface makes electrochemical process challenging to understand and control. How to experimentally determine ET process occurring at nanoscale is…