New study shows weight loss decreases ACE enzyme that controls blood pressure
People who find it hard to lose all the weight they want or that their doctors recommend should take heart, a University of North Carolina at Chapel Hill scientist says. New research suggests that losing even modest amounts of weight can pay off in better health.
The study showed for the first time that shedding excess pounds decreases activity of a key enzyme known to play a central role in high blood pressure, said Dr. Joyce Harp, associate professor of nutrition and medicine at the UNC schools of public health and medicine. Less body weight translates into lower blood pressure, the study confirmed, and hence lower risks for cardiovascular disease, stroke, kidney disease and other health problems.
Published in the current (October) issue of the journal Obesity Research, the investigation was conducted at Emory University in Atlanta where Harp previously worked.
"We intensively studied 16 obese but otherwise healthy, non-diabetic adults on the clinical research unit," said Harp, "Our goal was to determine if blood pressure regulating enzymes and hormones that are produced in fatty tissue are lowered by modest dietary weight loss."
After first conducting studies in rodents, which demonstrated that all the components of the renin-angiotensin system were produced in fat tissue, Harp and colleagues extended their work to humans, she said. Volunteers were supplied with calorie-restricted, defined diets that enabled them to lose modest amounts of weight, about 5 to 10 percent.
Researchers found that in addition to significant decreases in blood pressure, angiotensin-converting enzyme (ACE) activity was suppressed most dramatically with weight loss, she said. Plasma renin activity and serum aldosterone levels also declined, but those changes were not as great as the drop in ACE activity.
ACE activity while standing up, which Harp and the others showed for the first time is higher than when lying down, declined an average of 18 percent. Swallowing a sugar solution had no effect on the measured values, suggesting that calorie intake does not affect ACE in the short term.
"Even when people just lost about 7 percent of their initial weight and were still obese at the end of the study, they still had a significant improvement in ACE activity and also in blood pressure," she said. "A previous study had shown that as body mass index went up, ACE went up as well. Our new work shows that it goes down as weight disappears."
These results are relevant to patients because ACE-inhibiting drugs already are among the most often prescribed medications in the world for controlling blood pressure and treating both coronary artery disease and diabetic kidney disease, the scientist said. Future studies may determine that modest weight loss and the associated decrease in ACE produce the same health benefits as ACE inhibiter drug treatment.
No previous research has been able to show definitively why obesity and hypertension are linked, however.
"It's well known that losing weight will lower your blood pressure," Harp said. "We believe our work helps explain why that happens. The most important new finding, we believe, is this hormonal/enzymatic change that accompanies weight loss."
The researchers supplied all the food the volunteers consumed during the study. They measured ACE activity in subjects' blood using spectrophotometry technology and both plasma renin activity and aldosterone by radioimmunoassays.
Dieters — 12 women and 4 men weighing an average of 216 pounds — lost an average of 15.5 pounds during their five weeks on the diet. Before participating, their body mass indexes (BMI) — a measure of how heavy they were for their heights — ranged from 30 to 42. Physicians consider a body mass index of 20 to 24 to be ideal. Golfer Tiger Woods' BMI is 21.
One key difference between the new investigation and previous work was that Harp's group did not place subjects on very low calorie diets — less than 1,000 calories per day — over longer periods, which few people could hope to maintain on their own, she said. Instead, they wanted to use a diet that motivated obese patients could stick to.
Co-authors of the report are Drs. Steven A. Henry and Mario DiGirolamo, an internist and an endocrinologist, respectively, at Emory's medical school. The General Clinical Research Center at Emory University and an NIH Minority Clinical Associate Physician Award to Harp supported the study.
Note: Harp can be reached at 919-966-5445 or jharp@email.unc.edu
Media Contact
David Williamson
EurekAlert!
All latest news from the category: Health and Medicine
This subject area encompasses research and studies in the field of human medicine.
Among the wide-ranging list of topics covered here are anesthesiology, anatomy, surgery, human genetics, hygiene and environmental medicine, internal medicine, neurology, pharmacology, physiology, urology and dental medicine.
Back to home
Newest articles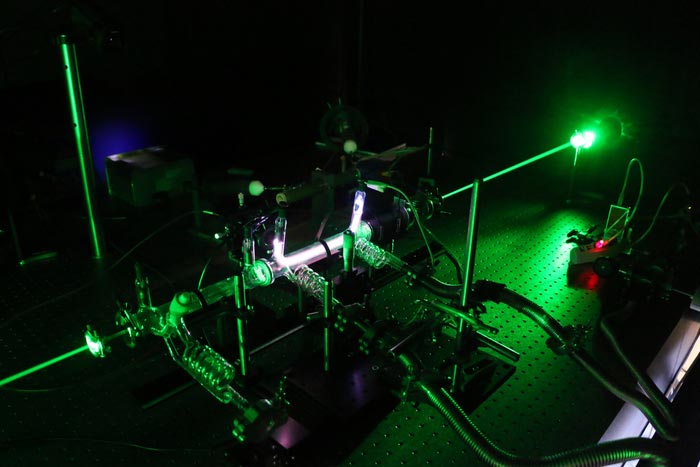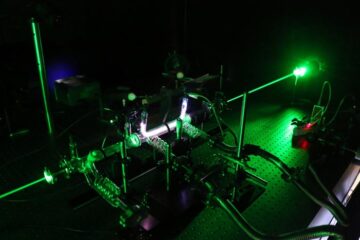 Harvesting resources on Mars with plasmas
A plasma-based method may one day convert carbon dioxide into oxygen and produce fuels, fertilizers on the red planet. An international team of researchers came up with a plasma-based way…
New technology sharpens images of black holes
Ready for its close-up: When scientists unveiled humanity's historic first image of a black hole in 2019 — depicting a dark core encircled by a fiery aura of material falling…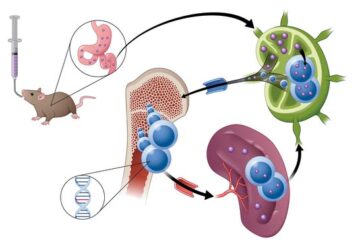 New drug candidate uses novel absorption method to target cancer cells in mice
By using the lymphatic system as a storage reservoir, researchers found they could optimize drug concentrations to simultaneously target two molecular signaling pathways responsible for cancer growth. A team of…