Novel use of radiotracer reveals extent of mycoardial infarction damage

Investigators reporting at the 49th Annual Meeting of the Society of Nuclear Medicine (SNM) have determined that a noninvasive nuclear medicine technique can accurately and safely detect the extent of persistent heart muscle damage after a heart attack. In two studies, researchers reported on the safety and efficacy 201Tl/99mTc Annexin (ApomateTM) SPECT in detecting and localizing myocardial tissue damage and revealing areas of persistent cellular injury. SPECT (single-photon emission computed tomography) is a nuclear medicine procedure that uses the injection of a radiotracer to produce three-dimensional computer-reconstructed images that reveal information about both structure and function.
In one study, Neil Steinmetz, MD, and colleagues from eight medical centers in the U.S. and Canada reported on the use of 201Tl/99mTc Annexin SPECT in 59 patients who had experienced a myocardial infarction (MI) within the previous 96 hours. 81% of these patients showed persistent myocardial tissue injury on imaging. Even in patients who had been successfully revascularized (blood flowing normally to the heart), the 201Tl/99mTc Annexin SPECT revealed areas of persistent cellular damage. In a second study, Raymond Taillefer, MD, and colleagues from the Centre Hospitalier de l'Université de Montréal (Canada), provided additional evidence that this imaging procedure is effective during the first 4 days after an MI.
Apomate (Theseus Imaging, Boston, MA) is a radiopharmaceutical originally developed for imaging cell death (apoptosis and necrosis) as an early indicator of response to anticancer treatment. The studies reported at the SNM meeting are part of a larger effort to use Apomate and nuclear medicine techniques to determine the extent and location of myocardial cellular injury after an infarction and the response to treatment. Evidence presented at the SNM meeting suggests that Annexin SPECT is safe and effective in detecting persistent areas of damage and diagnosing the extent of past myocardial injury in patients who have experienced MIs. Using this information, physicians may be able to tailor treatment plans and lifestyle changes to the specific needs of each patient Myocardial infarction is the medical term for a heart attack and results when the supply of oxygen is cut off to some portion of the heart muscle. The American Heart Association estimates that more than a million Americans will experience a heart attack in 2002, and more than 300,000 American will die of sudden cardiac arrest.
The Society of Nuclear Medicine Annual Meeting is being held June 15–19 at the Los Angeles Convention Center, Los Angeles, CA. In addition to educational sessions, the meeting will focus on leading medical developments in the field of nuclear medicine, including radioimmunotherapy with a new class of drugs that target cancer, diagnostic breakthroughs with PET, and other topics. More than 5,000 specialists in the field of nuclear medicine, including scientists, technologists, researchers, and representatives from the medical industry, are expected to attend. The Society of Nuclear Medicine is an international scientific and professional organization with more than 13,000 members dedicated to promoting the science, technology, and practical applications of nuclear medicine. The SNM is based in Reston, VA.
For late-breaking news about the world of nuclear medicine and events at the 49th Annual Society of Nuclear Medicine meeting, visit www.snm.org
Abstract 11. Sunday, June 16, 3:06–3:18 p.m. Room 410
Simultaneous Dual Isotope 201Tl/99mTc-Annexin (ApomateTM) SPECT in Detection of Acute Myocardial Infarction: Initial Results of a Phase II Multicenter
N. Steinmetz, R. Taillefer, R. C. Hendel, F. L. Weiland, D.S. Berman, M.I. Travin, M. Fish, M.E. Mallett, and A.M. Green Main contact:
Neil Steinmetz MD
Abstract 15. Sunday, June 16, 4:15–4:27 p.m. Room 410
99mTc-Annexin V Scintigraphy in Detection of Acute Myocardial Infarction (MI): Repeat Imaging After the Onset of Acute Symptoms in Order to Evaluate the Persistence of Abnormal Radiotracer Uptake
R. Taillefer, D.C. Phaneuf, D.H. Duong, C. Benjamin, S. Lajeunesse, A. Gagnon, A.M. Green, N.D. Steinmetz
Contact author: R. Taillefer
Centre Hospitalier de l'Université de Montréal
Montréal, PQ, Canada
Email: micheline.lauzon.chum@ssss.gouv.qc.ca
Media Contact
Karen Lubieniecki
EurekAlert
All latest news from the category: Health and Medicine
This subject area encompasses research and studies in the field of human medicine.
Among the wide-ranging list of topics covered here are anesthesiology, anatomy, surgery, human genetics, hygiene and environmental medicine, internal medicine, neurology, pharmacology, physiology, urology and dental medicine.
Back to home
Newest articles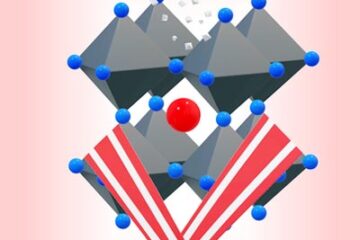 Perovskite solar cells soar to new heights
Metal halide perovskites have been under intense investigation over the last decade, due to the remarkable rise in their performance in optoelectronic devices such as solar cells or light-emitting diodes….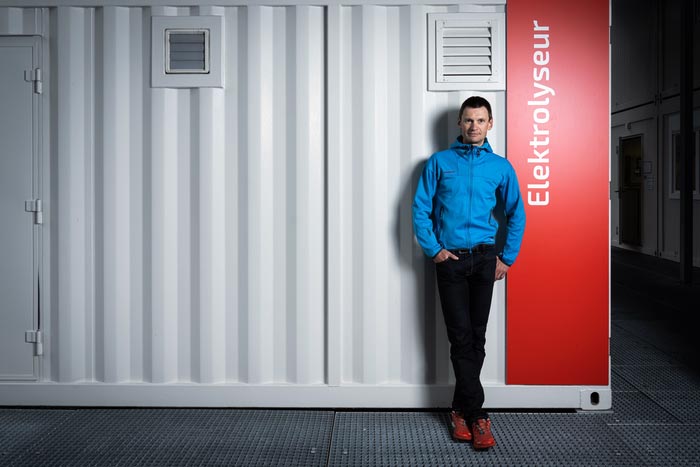 Blue hydrogen can help protect the climate
An international group of researchers led by the Paul Scherrer Institute and the Heriot-Watt University has carried out in-depth analyses of the climate impact of blue hydrogen. This is produced…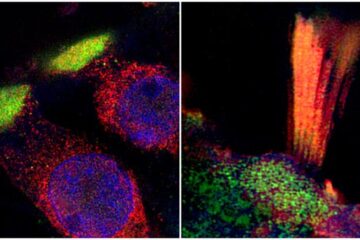 Genes associated with hearing loss visualised in new study
Researchers from Uppsala University have been able to document and visualise hearing loss-associated genes in the human inner ear, in a unique collaboration study between otosurgeons and geneticists. The findings…