Death by color: spiny spiders' bright stripes don't alarm but attract prey, Cornell behavior scientist discovers
Like the glitter and glare of Las Vegas beckoning tourists to the gambling tables, the orb-weaving spiny spider flashes its colorful back to lure unsuspecting quarry into its web. The discovery of this lethal use of color runs contrary to the long-held belief that in the animal kingdom color is used generally to attract mates rather than to entice prey, says a Cornell University animal behavior researcher
"Attraction is all casinos are about. They lure you; they want to get you there. They lure people with bright lights, cheap plane tickets, inexpensive hotel rooms, great shows and great meals," says Mark E. Hauber of Cornell's Department of Neurobiology and Behavior. "The spiny spiders work the same way."
Hauber's discovery will be described in a forthcoming issue of the Royal Entomological Society journal Ecological Entomology (September 2002), in an article, "Colouration attracts prey to a stationary predator."
Bright colors and contrasting patterns should be rare in predators that use traps, since conspicuous body color is scientifically counter-intuitive in stationary predators, says Hauber. Generally, he says, animals use "sit-and-wait" tactics in their concealed traps to capture prey, and colors and patterns only alert potential prey. Yet orb-weaving arachnids, such as the spiny spiders of Australia, are brightly colored and have contrasting patterns on their bodies. Hauber found that the more colorful their backs, the greater their chances of catching prey.
"It goes against what most scientists would have thought. Color is an attracting feature," says Hauber. "While color on animals like parrots allows them to blend into the colorful rain forest, other animals use color to attract mates. In this case, the color lures prey to the web. Perhaps the color itself may look like flowers to the insects that eventually become entrapped in the web," he says.
Hauber observed spiny spiders (Gasteracantha fornicata ) in northeastern Australia. He covered the yellow-black striped dorsal surface on the spiders' backs with ink from a black felt-tip pen. Spiders with the black dorsal surface caught less prey than spiders with their normal colorful stripes. Repeatedly he found that the blackened spiny spider always attracted and caught less prey.
"Perhaps the colors and patterns of their dorsal surface mimic the color of food — such as flowers — for visually oriented prey. It is also possible that the dorsal surface of the spiny spider is highly reflective in the ultraviolet part of the spectrum," he says. "Many flies, mosquitoes and gnats are attracted to bright light, and the kind of light rich in ultraviolet spectra, because these indicate the presence of field clearings adjacent to dense forests."
Hauber also learned that spiny spiders set their webs at an angle and that they sit on the underside of their webs with their backs to the ground. This suggests, says Hauber, that sun and nearby vegetation offer camouflage for the web. "Daytime web-building and hunting, along with the web placement and orientation, is consistent with behavior that attracts prey traveling from darker areas to lighter ones," says Hauber.
Funding for the research came from the Howard Hughes Medical Institute Predoctoral Fellowship program
Media Contact
Blaine P. Friedlander Jr.
EurekAlert
All latest news from the category: Life Sciences and Chemistry
Articles and reports from the Life Sciences and chemistry area deal with applied and basic research into modern biology, chemistry and human medicine.
Valuable information can be found on a range of life sciences fields including bacteriology, biochemistry, bionics, bioinformatics, biophysics, biotechnology, genetics, geobotany, human biology, marine biology, microbiology, molecular biology, cellular biology, zoology, bioinorganic chemistry, microchemistry and environmental chemistry.
Back to home
Newest articles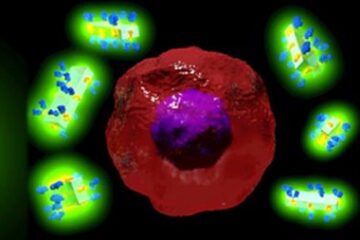 A world-first antibody-drug delivery system
It sounds like the stuff of science fiction: a man-made crystal that can be attached to antibodies and then supercharge them with potent drugs or imaging agents that can seek…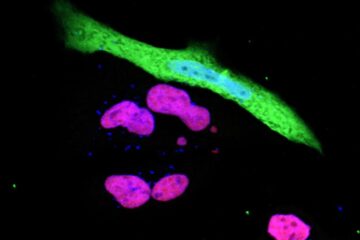 Revealed: How SARS-CoV-2 evades our immune system
Scientists at Hokkaido University and Texas A&M University have identified a key mechanism used by the SARS-CoV-2 virus to evade host immune systems. Researchers in Japan and the United States…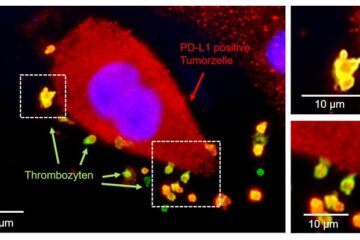 New approach developed to predict response of immunotherapies in lung cancer
New methodology at the University Hospital of Tübingen harnesses the function of platelets. At Tübingen University Hospital, a preclinical study led by Dr. Clemens Hinterleitner and Prof. Dr. Lars Zender,…