Siemens will provide the first H-class power plant technology in Mexico
Siemens has been awarded a contract to supply two SGT6-8000H gas turbines and two generators to Mexico. The components are to be installed at the Empalme I Combined Cycle Power Plant (CCPP) in Sonora, Mexico.
The plant will have an installed power generating capacity of 770 megawatts (MW) in total. The customer is a consortium led by SENER which will act as turnkey EPC contractors for the project. The end customer and operator of the plant is the state owned utility Comisión Federal de Electricidad (CFE) in Mexico. Commercial operation is scheduled for November 2017. This power station will become the first plant with H-class technology in commercial operation in Latin America.
For the new natural-gas-fired power plant units in Empalme I, Siemens will supply two gas turbines of the model SGT6-8000H and two SGen-2000H generators, including technical services during erection and commissioning.
"It makes us happy to be trusted partners of CFE and to have been awarded this order for two H-Class gas turbines in Mexico. It is the first order for this innovative machine not only in Mexico but also in Latin America. It reinforces our position as the worldwide market leader for this well proven H-class technology with more than 170,000 operating hours," said Jose Aparicio, Vice President of Power and Gas Division for Siemens Mesoamerica. "We are proud to be part of the development of Mexico's electricity market. The Energy Reform sets new power schemes in Mexico and advanced technology and proven solutions will play a major role during the transition process and to meet its objectives."
The components will be produced in the Charlotte gas turbine manufacturing plant in North Carolina, United States.
Siemens has so far sold 48 H-class gas turbines and is now present in the world's biggest energy markets: North and South America, Asia, Europe, and soon in Africa. Sixteen of these machines are already in successful commercial operation with a high degree of starting reliability and availability. The fleet of Siemens H-class world-record gas turbines has achieved more than 170,000 cumulative equivalent operating hours.
For further information on Division Power and Gas, please see: www.siemens.com/about/power-gas
For further information on SGT6-8000H gas turbine series, please see: www.energy.siemens.com/hq/en/fossil-power-generation/gas-turbines
Siemens AG (Berlin and Munich) is a global technology powerhouse that has stood for engineering excellence, innovation, quality, reliability and internationality for more than 165 years. The company is active in more than 200 countries, focusing on the areas of electrification, automation and digitalization. One of the world's largest producers of energy-efficient, resource-saving technologies, Siemens is No. 1 in offshore wind turbine construction, a leading supplier of combined cycle turbines for power generation, a major provider of power transmission solutions and a pioneer in infrastructure solutions as well as automation, drive and software solutions for industry. The company is also a leading provider of medical imaging equipment – such as computed tomography and magnetic resonance imaging systems – and a leader in laboratory diagnostics as well as clinical IT. In fiscal 2014, which ended on September 30, 2014, Siemens generated revenue from continuing operations of €71.9 billion and net income of €5.5 billion. At the end of September 2014, the company had around 343,000 employees worldwide on a continuing basis.
Further information is available on the Internet at www.siemens.com
Reference Number: PR2015050236PGEN
Contact
Ms. Gerda Gottschick
Power and Gas Division
Siemens AG
Freyeslebenstr. 1
91058 Erlangen
Germany
Tel: +49 (9131) 18-85753
gerda.gottschick​​@siemens.com
All latest news from the category: Corporate News
Back to home
Newest articles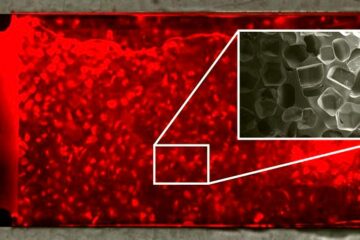 Silicone sponge captures unknown bacteria
KIT researchers develop a chip that captures microbial dark matter in air, water, and soil – new tool for biotechnology and medicine. From human intestines to the bottom of the…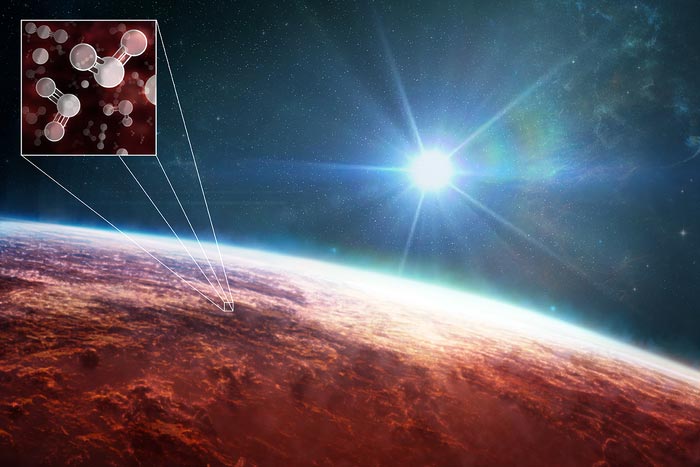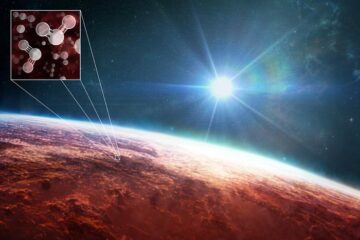 An exoplanet atmosphere as never seen before
The JWST just scored another first: a detailed molecular and chemical portrait of a distant world's skies. The telescope's array of highly sensitive instruments was trained on the atmosphere of…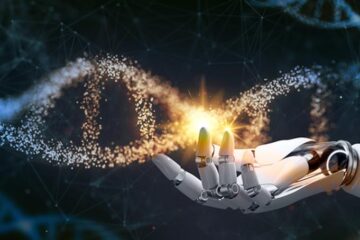 AI tailors artificial DNA for future drug development
With the help of an AI, researchers at Chalmers University of Technology, Sweden, have succeeded in designing synthetic DNA that controls the cells' protein production.  The technology can contribute to…