Siemens to modernize pickling line for ArcelorMittal Asturias in Avilés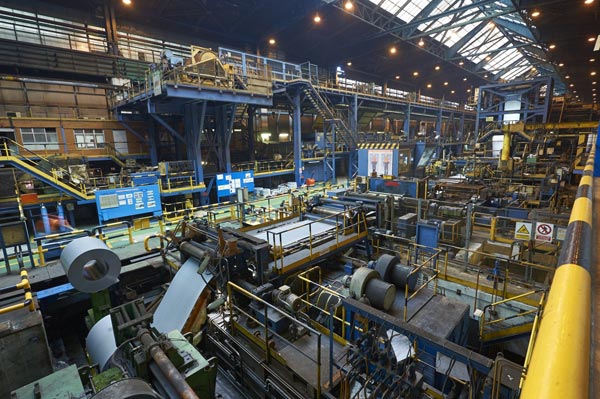 Spanish steel producer ArcelorMittal Asturias has awarded Siemens Metals Technologies an order to completely modernize the pickling line at its Avilés plant. The aims of the project are to increase the capacity of the pickling line from 1.5 to 1.8 million metric tons per annum, and to further improve working safety. The revamp will be performed during short planned downtimes. The modernized line is scheduled to be operational at the end of 2015, and pay back within two years.
ArcelorMittal Asturias runs two integrated steel plants at its Avilés und Gijón locations in the Principality of Asturias in Northern Spain. The plant in Avilés has a productions capacity of 4.2 million metric tons of liquid steel per annum. It produces a wide range of flat carbon-steel products, including hot and cold strip, as well as galvanized, tin-coated and organically coated sheets. The pickling line had been revamped twice 30 years and 14 years ago by Cosim, the Spanish Clecim subsidiary, which is now part of Siemens. It processes strips for end applications in the construction and automotive industries.
For the modernization of the pickling line, Siemens will supply a charging section, a new strip preparation, a new entry section, and will increase the capacity of the strip accumulators. A new scale breaker will replace the existing skin-pass mill. The exit section will be equipped with an edge notcher. In the course of the conversion, potential danger points will also be eliminated along the layout of the line to make work safer.
Siemens is responsible for the complete basic and detail engineering of the mechanical components, and will supervise the installation and commissioning of the line. The necessary work will be planned to minimize interruptions to production.
The Metals Technologies Business Unit (Linz, Austria) is one of the world's leading life-cycle partners for the metallurgical industry. The Business Unit offers a comprehensive technology, modernization, product and service portfolio as well as integrated automation and environmental solutions covering the entire life cycle of plants.
For further information on solutions for steelworks, rolling mills and processing lines, please see www.siemens.com/metals
Siemens AG (Berlin and Munich) is a global technology powerhouse that has stood for engineering excellence, innovation, quality, reliability and internationality for more than 165 years. The company is active in more than 200 countries, focusing on the areas of electrification, automation and digitalization. One of the world's largest producers of energy-efficient, resource-saving technologies, Siemens is No. 1 in offshore wind turbine construction, a leading supplier of combined cycle turbines for power generation, a leading provider of power transmission solutions and a pioneer in infrastructure solutions and automation and software solutions for industry. The company is also a leading supplier of medical imaging equipment – such as computed tomography and magnetic resonance imaging systems – and a leader in laboratory diagnostics as well as clinical IT. In fiscal 2013, which ended on September 30, 2013, revenue from continuing operations totaled €75.9 billion and income from continuing operations €4.2 billion. At the end of September 2013, Siemens had around 362,000 employees worldwide on the basis of continuing operations. Further information is available on the Internet at www.siemens.com
Reference Number: PR2014100011PDEN
Contact
Mr. Rainer Schulze
Process Industries and Drives Division
Siemens AG
Turmstr. 44
4031 Linz
Austria
Tel: +49 (9131) 7-44544
rainer.schulze​@siemens.com
All latest news from the category: Corporate News
Back to home
Newest articles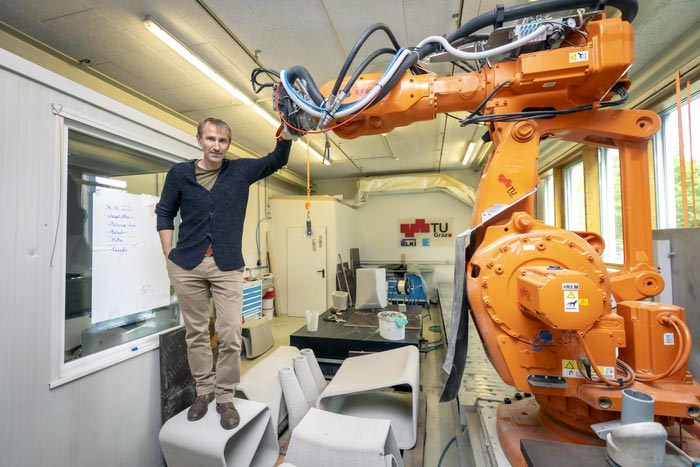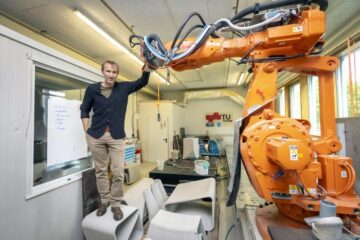 Building lighter with concrete
How concrete 3D printing saves material and CO2. "As soon as climate compatibility comes into play we have to look at mineral building materials. And this is where the really…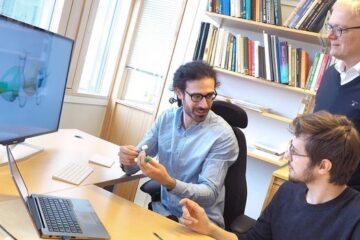 Optical cavities could provide new technological possibilities
Light and molecules behave in very special ways in optical cavities. Don't think this is important to you? It may be soon. A research team from the Norwegian University of…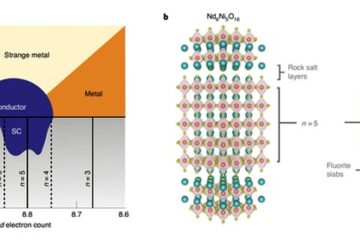 Finding superconductivity in nickelates
Arizona State physicist uses intuition, supercomputers to identify new high-temperature superconductor. The study of superconductivity is littered with disappointments, dead-ends, and serendipitous discoveries, according to Antia Botana, professor of physics at…