Siemens receives major order for 151-MW wind project in the US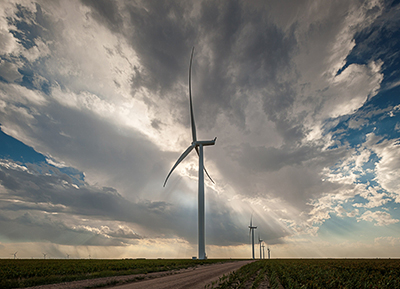 Siemens has been awarded an order from Apex Clean Energy to supply, support installation and provide long-term service for 66 wind turbines for the Grant Wind project in Grant County, Oklahoma.
The Grant Wind project follows an announcement earlier this year that Siemens will provide turbines, service and financing for Apex Clean Energy's Kay Wind project in Kay County, Oklahoma. Installation of the turbines is scheduled to begin in October 2015, with the start of operations expected in the spring of 2016. Siemens Financial Services is supporting the project's construction financing with $50 million.
The project will feature 66 Siemens SWT-2.3-108 wind turbines, each with a power rating of 2.3 megawatts (MW) and 53-meter blades. The Siemens SWT-2.3-108 wind turbines are part of the company's G2 platform of onshore geared products – the workhorse of Siemens' installed portfolio with rotor diameters optimized for all wind conditions.
The G2 platform features exceptional reliability and low operational costs for an optimized return on investment. The nacelles for the Grant Wind project will be assembled at the Siemens facility in Hutchinson, Kansas, and the blades will be manufactured at the Siemens blade facility in Fort Madison, Iowa. The 151-MW project is expected to create enough clean energy to power approximately 50,000 average U.S. homes.
A long-term service and maintenance agreement for the turbines was also signed and includes Siemens' remote monitoring and diagnostic services, which offer a proactive approach to service and maintenance to help bolster the performance of the turbines during their lifetime. Additionally, Siemens is supplying the project's main step up transformer.
"With this second order in one year, Apex Clean Energy continues our successful collaboration," underlines Thomas Richterich, CEO Onshore of the Siemens Wind Power and Renewables Division. "We are proud to meet the customers demand with our full spectrum of resources including equipment, service and financing."
For further information on Division Wind Power and Renewables, please see: www.siemens.com/wind
Siemens AG (Berlin and Munich) is a global technology powerhouse that has stood for engineering excellence, innovation, quality, reliability and internationality for more than 165 years. The company is active in more than 200 countries, focusing on the areas of electrification, automation and digitalization. One of the world's largest producers of energy-efficient, resource-saving technologies, Siemens is No. 1 in offshore wind turbine construction, a leading supplier of combined cycle turbines for power generation, a major provider of power transmission solutions and a pioneer in infrastructure solutions as well as automation, drive and software solutions for industry. The company is also a leading provider of medical imaging equipment – such as computed tomography and magnetic resonance imaging systems – and a leader in laboratory diagnostics as well as clinical IT. In fiscal 2014, which ended on September 30, 2014, Siemens generated revenue from continuing operations of €71.9 billion and net income of €5.5 billion. At the end of September 2014, the company had around 343,000 employees worldwide.
Further information is available on the Internet at www.siemens.com
Reference Number: PR2015090363WPEN
Contact
Mr. Bernd Eilitz
Wind Power and Renewables Division
Siemens AG
Lindenplatz 2
20099 Hamburg
Germany
Tel: +49 (40) 2889-8842
bernd.eilitz​@siemens.com
All latest news from the category: Corporate News
Back to home
Newest articles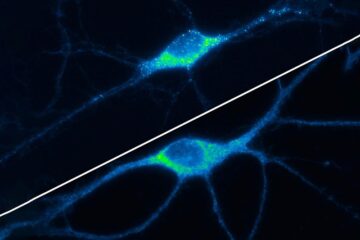 Neurons: How RNA granules grow and shrink
LMU scientists have shown that small aggregates function as temporary RNA repositories, which are regulated by neural activity. Cells constantly have to adapt the level of activity of certain genes…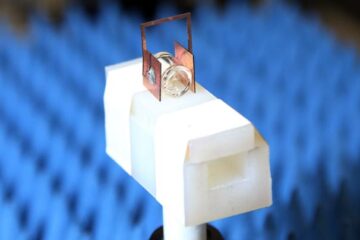 Custom 'headphones' boost atomic radio reception 100-fold
Researchers at the National Institute of Standards and Technology (NIST) have boosted the sensitivity of their atomic radio receiver a hundredfold by enclosing the small glass cylinder of cesium atoms…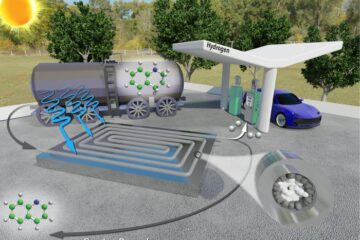 New tech aims to drive down costs of hydrogen fuel
Researchers from North Carolina State University have developed a new technique for extracting hydrogen gas from liquid carriers which is faster, less expensive and more energy efficient than previous approaches….