Siemens receives first offshore order for 7-MW wind turbines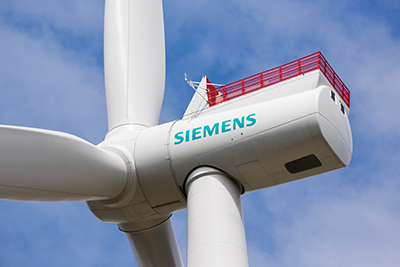 Siemens has received its first order for the new 7MW offshore wind turbine: the company is to supply, install and commission 47 direct drive wind turbines, each with a rotor diameter of 154 meters. The wind turbines will be deployed in the Walney Extension East project in the Irish Sea.
The developer and owner of the offshore wind power plant is DONG Energy. This order is part of the frame agreement concluded between DONG Energy and Siemens in 2012.
The capacity of Walney Extension East will be sufficient to supply more than 230,000 British homes with clean energy. Service for the plant will be provided jointly by Siemens and DONG Energy for a period of five years.
"This marks the first order for the innovative Siemens 7 megawatt wind turbine," said Michael Hannibal, CEO Offshore for Siemens' Wind Power and Renewables Division. "We introduced this upgraded version of our proven 6 MW model into the market only last March, and today we are proud to announce that DONG Energy has chosen our new flagship offshore turbine. Our 7 MW turbine will leverage the energy output of the Walney Extension East Offshore Wind Farm and contribute significantly to lowering the cost of offshore wind power."
Walney Extension East will be erected off the British west coast in the Irish Sea, approximately 19 kilometers from shore. Installation of the turbines is expected to start at the beginning of 2018. The project is situated next to the Walney 1 and 2 offshore wind power plants, each equipped with 51 Siemens wind turbines with an output of 3.6 megawatts each.
Siemens has already installed more than 5.8 gigawatts of offshore wind power capacity worldwide, with two gigawatts commissioned in the last fiscal year alone The UK is one of the major offshore markets. Siemens employs approximately 2,000 people across various sites in the UK in the wind business, grid connections and wind service operations. The company is currently investing 160 million British pounds in setting up a rotor blade manufacturing facility in Hull. The new site is expected to generate not only approximately 1,000 direct local jobs for Siemens but also create jobs throughout the supply chain supporting the development of a clean energy1 industry in the UK.
For further information on Division Wind Power and Renewables, please see www.siemens.com/wind
Siemens AG (Berlin and Munich) is a global technology powerhouse that has stood for engineering excellence, innovation, quality, reliability and internationality for more than 165 years. The company is active in more than 200 countries, focusing on the areas of electrification, automation and digitalization. One of the world's largest producers of energy-efficient, resource-saving technologies, Siemens is No. 1 in offshore wind turbine construction, a leading supplier of gas and steam turbines for power generation, a major provider of power transmission solutions and a pioneer in infrastructure solutions as well as automation, drive and software solutions for industry. The company is also a leading provider of medical imaging equipment – such as computed tomography and magnetic resonance imaging systems – and a leader in laboratory diagnostics as well as clinical IT. In fiscal 2014, which ended on September 30, 2014, Siemens generated revenue from continuing operations of €71.9 billion and net income of €5.5 billion. At the end of September 2014, the company had around 343,000 employees worldwide on a continuing basis.
Further information is available on the Internet at www.siemens.com
Reference Number: PR2015100057WPEN
Contact
Ms. Eva-Maria Baumann
Wind Power and Renewables Division
Siemens AG
Freyeslebenstr. 1
91058 Erlangen
Germany
Tel: +49 (9131) 18-3700
eva-maria.baumann​@siemens.com
All latest news from the category: Corporate News
Back to home
Newest articles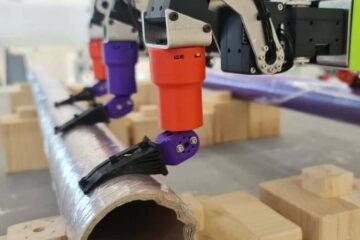 Insects help robots gain better grip
An international research team of biomechanics optimizes robotic movements inspired by insects. A whole generation of gripping robots has been developed using a design concept originally known from fish fins….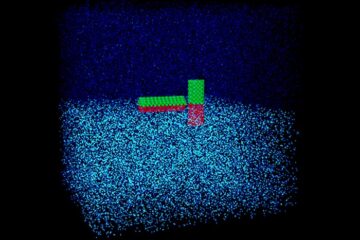 Simulations shed significant light on janus particles
Interfacial diffusion of nanoparticles strongly affected by their shape and surface coating. Named for a Roman god, Janus particles refer to nanoparticles that possess surfaces with two or more distinct…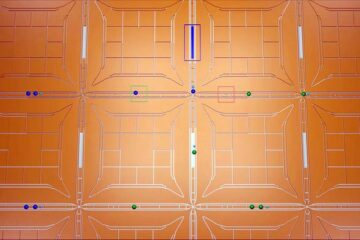 How big does your quantum computer need to be?
What size will a quantum computer need to be to break Bitcoin encryption or simulate molecules? Quantum computers are expected to be disruptive and potentially impact many industry sectors. So…