Siemens equips U.S. hydroelectric power plant with environmentally friendly transformers
The new transformers will replace the technology installed when the hydroelectric power plant first went into operation and will provide for a greater real power transmission capacity.
With the upgrade in the energy infrastructure, the dam and the Glen Canyon hydroelectric power plant will be able to produce approximately five billion kilowatt hours of power annually and will supply electricity to 5.8 million customers. Siemens will begin delivering the transformers in late 2017. The units are expected to be installed and begin operation in 2018 and 2019.
The ester fluid transformers supplied by the Siemens factory in Linz, Austria and with a rated capacity of 125 MVA (10 units designed for 345 kV and 4 units for 230 kV) will connect the Glen Canyon power plant to the transmission grid and increase the transmission power capacity to provide stable, reliable electricity to customers.
This project is the first time the Bureau of Reclamation will use ester fluid transformers of this size for a hydroelectric power plant. The synthetically produced ester fluid offers significant environmental benefits compared to the petroleum-based mineral oil counterparts typically used in power generator step-up (GSU) transformers. The ester fluid is fully biodegradable, operates at a much higher flash point which results in a lower fire risk and can dissipate in water quickly if necessary.
"Yellowstone Electric is very proud to have been selected by the U.S. Bureau of Reclamation to execute this project with Siemens. Together, Yellowstone and Siemens are partnered to provide the Bureau with the latest in environmental technology to solve a potential problem that has existed on the Colorado River since 1964," said George Haddenhorst, vice president of Yellowstone Electric Co.
"Siemens leads the pack in ester filled transformer technology, and this project will showcase how environmental concerns can be eliminated using the best currently available technology, while at the same time, upgrading system capacity and reliability."
"Hydroelectric generation is our nation's largest producer of renewable power, so we need to ensure the systems that support this integral resource are operating efficiently and reliably while keeping environmental and sustainability concerns at the top of our minds," said Richard Boyd, vice president of Siemens Transformers U.S.
"Our goal in working with the Bureau of Reclamation and Yellowstone Electric Co. was to address these issues, and we're proud that our new ester fluid transformers will enhance the integral power infrastructure for the dam and do so in the most environmentally conscious way possible."
Siemens is a global leader in alternative oils in power transformers, manufacturing and installing the environmentally-friendly units for electrical infrastructure projects around the world.
For further information on Energy Management, please see www.siemens.com/energy-management
Siemens AG (Berlin and Munich) is a global technology powerhouse that has stood for engineering excellence, innovation, quality, reliability and internationality for more than 165 years. The company is active in more than 200 countries, focusing on the areas of electrification, automation and digitalization. One of the world's largest producers of energy-efficient, resource-saving technologies, Siemens is No. 1 in offshore wind turbine construction, a leading supplier of gas and steam turbines for power generation, a major provider of power transmission solutions and a pioneer in infrastructure solutions as well as automation, drive and software solutions for industry. The company is also a leading provider of medical imaging equipment – such as computed tomography and magnetic resonance imaging systems – and a leader in laboratory diagnostics as well as clinical IT. In fiscal 2015, which ended on September 30, 2015, Siemens generated revenue of €75.6 billion and net income of €7.4 billion. At the end of September 2015, the company had around 348,000 employees worldwide.
Further information is available on the Internet at www.siemens.com
Reference Number: PR2015120116EMEN
Contact
Ms. Sabrina Martin
Energy Management Division
Siemens AG
Freyeslebenstr. 1
91058 Erlangen
Germany
Tel: +49 (9131) 7-37168
sabrina.martin​@siemens.com
Media Contact
Sabrina Martin
Siemens Energy Management
All latest news from the category: Corporate News
Back to home
Newest articles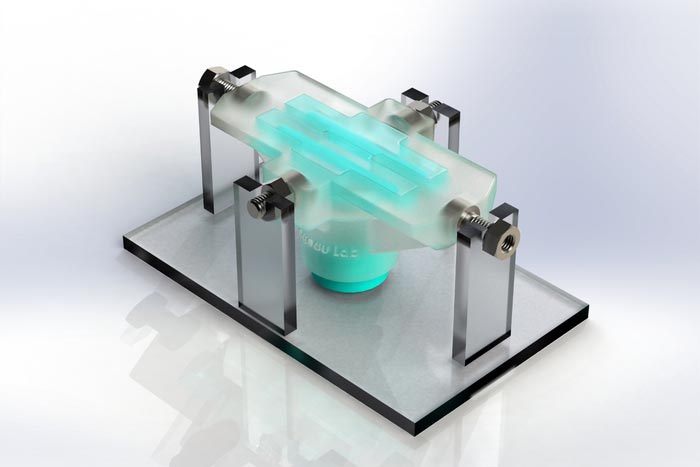 Synthetic tissue can repair hearts, muscles, and vocal cords
Scientists from McGill University develop new biomaterial for wound repair. Combining knowledge of chemistry, physics, biology, and engineering, scientists from McGill University develop a biomaterial tough enough to repair the…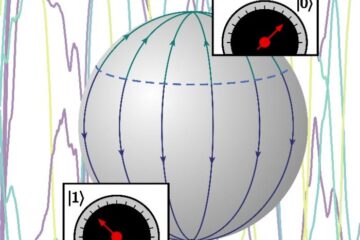 Constraining quantum measurement
The quantum world and our everyday world are very different places. In a publication that appeared as the "Editor's Suggestion" in Physical Review A this week, UvA physicists Jasper van…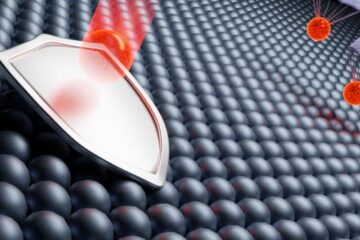 Transparent electrodes without the damage
Crucial in the design of any semiconductor device is how to inject and extract an electrical current, and now a KAUST-led team has reviewed ways to do this without damage…