Siemens Energy to build most environmentally friendly gas-fired combined cycle power plants in the Netherlands
Siemens Energy has secured an order for turnkey construction of a combined cycle power project in the Rotterdam harbor in the Netherlands.
Purchaser is Enecogen, a partnership of the Dutch utility Eneco and the Danish utility DONG Energy. The project with an installed capacity of approximately 870 megawatts (MW) is scheduled to go on line in late 2011. The order volume, including a long-term maintenance agreement, is just under EUR700 million.
"This project underlines that even in these difficult economic times customers can commit to build such power plants in an open partnership arrangement with a reliable EPC contractor allowing to achieve best schedule and price", said Michael Suess, CEO of the Fossil Power Generation of Siemens Energy. "I'm very happy that Enecogen's specific requirements fit perfectly with our reliable, sound and most environmentally friendly power plant concept."
The project consists of two trains of the SCC5-4000F 1 S combined cycle power plant, which through its modular concept allows easy adaptation to specific customer needs and site requirements, high operational flexibility, short start up times and high ramp rates. Siemens Energy will build the power plant as a turnkey project and supply the main components comprising for each train one SGT5-4000F gas turbine, one SST5-5000 steam turbine and one hydrogen-cooled generator, the entire mechanical equipment, and the electrical and I&C systems. All three main components are arranged on a single shaft. A synchronous self-shifting (SSS) clutch is installed between the generator and steam turbine. This provides high operating flexibility and reliability.
"With low NOx emissions of less than 10 ppm and a plant efficiency of more than 59 percent the two gas-fired plants will be the most environmentally friendly recently built commercially in Europe," said Lothar Balling, CEO of Energy Solution Business Europe of Siemens Fossil Division. "Since the development of this plant concept in the mid-nineties and the introduction of this plant concept in 1994 in Kings Lynn (UK), almost 80 of these single shaft trains have been sold worldwide. Today, there are 43 units in operation and further 35 units under construction especially in Europe, which demonstrates its capability to meet the European market demand." Due to the high commitment of Siemens and its major sub-suppliers NEM (for HRSG), BAM and other Dutch civil partners this plant will be built in less than 30 month and will go online end of 2011. All in all this will result in an improvement of the business case for the owners of the project.
Recent orders that Siemens secured for this power plant concept in Europe include Severn Power in the UK (also recently taken over by DONG Energy), Timelkam and Mellach in Austria, Sloe in the Netherlands, Pego in Portugal, Gönyü in Hungary, Malzenice in Slovakia and further single-shaft trains in Russia.
Combined cycle power plants are an important feature of Siemens environmental portfolio. In 2008, revenue from the products and solutions of Siemens environmental portfolio was nearly EUR19 billion, which is equivalent to around a quarter of Siemens total revenue.
Kees-Jan Rameau, Member of the Board of Management Eneco Holding N.V. commented: "Eneco is committed to strong growth in renewable energy and is consequently investing in highly flexible gas-fired power plants and gas storage to balance our fast growing, more volatile wind power production. Our current gas-fired power generation fleet is already very modern and flexible which makes the highly efficient Enecogen asset a perfect addition to this portfolio. We are happy to have Siemens and DONG Energy as reliable partners for the Enecogen project. During the recent difficult times in the market, Siemens has truly shown its strong commitment to the project and its ability to adjust to rapidly changing market circumstances. This commitment has given us great confidence in the cooperation going forward."
"DONG Energy has a defined strategy to strengthen its power portfolio in its core European markets and we have in the past two months expanded the gas-fired power capacity with investments both in the UK and the Netherlands. In both cases we have chosen Siemens Energy Solutions as a strong partner," said Kurt Bligaard Pedersen, Executive Vice President of DONG Energy, and added: "The Enecogen project specifically underlines our commitment to the Dutch energy market and strengthens our vertically integrated position in the market. We currently have activities within LNG through our participation in the Gate Terminal, retail sales through our sales office in Den Bosch and import of gas from our own E&P activities in the North Sea."
The Siemens Energy Sector is the world's leading supplier of a complete spectrum of products, services and solutions for the generation, transmission and distribution of power and for the extraction, conversion and transport of oil and gas. In fiscal 2008 (ended September 30), the Energy Sector had revenues of approximately EUR22.6 billion and received new orders totaling approximately EUR33.4 billion and posted a profit of EUR1.4 billion. On September 30, 2008, the Energy Sector had a work force of approximately 83,500.
DONG Energy is one of the leading energy groups in Northern Europe with headquarter in Denmark. DONG Energy's business is based on procuring, producing, distributing and trading in energy and related products in Northern Europe, and are employing approximately 5,500 employees and generated more than EUR8.2 billion in revenue in 2008. For further information, see www.dongenergy.com.
About Eneco
Eneco (www.eneco.nl) is one of the three leading energy companies in the Netherlands. Eneco has an integrated distribution strategy specialised in the production, transmission, trading, supply and metering of energy (electricity, gas and heat), and related products & services. Eneco is in process of transforming its business into a renewable energy company, in close co-operation with its customers. In total Eneco serves approximately two million business and domestic customers. Eneco has 5,500 employees who are mainly located in the Zuid-Holland and Utrecht provinces. Its headquarters is located in Rotterdam.
Siemens AG
Press Office Energy
Gerda Gottschick
Tel. +49 9131/18-85753
Fax: +49 9131/18-7039
mailto:gerda.gottschick@siemens.com
Reference Number: EFP 200905.056 e_fp
All latest news from the category: Corporate News
Back to home
Newest articles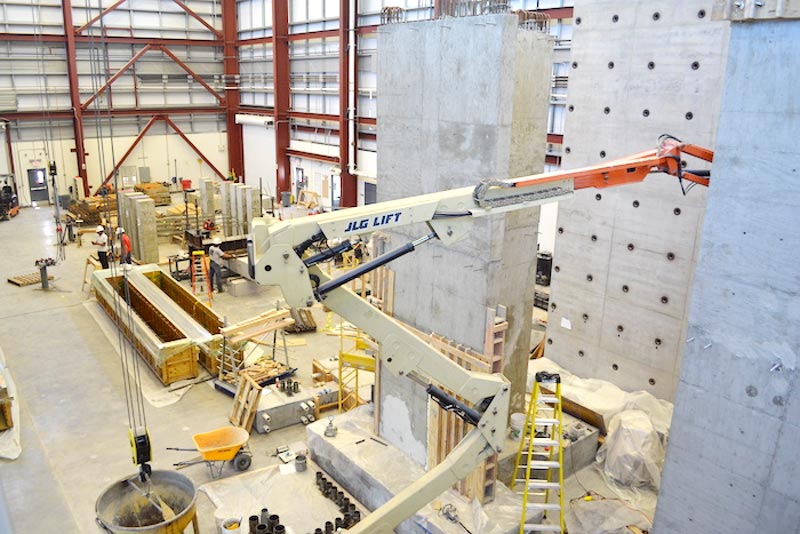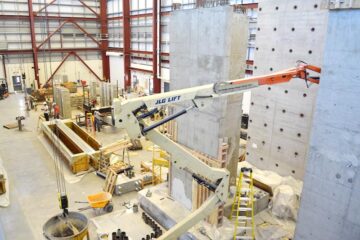 Strengthening American dams, levees with technological innovation
A team of researchers at the University of Kansas School of Engineering has partnered with U.S. federal agencies in a push to reinforce American dams and levees nationwide using fiber-reinforced…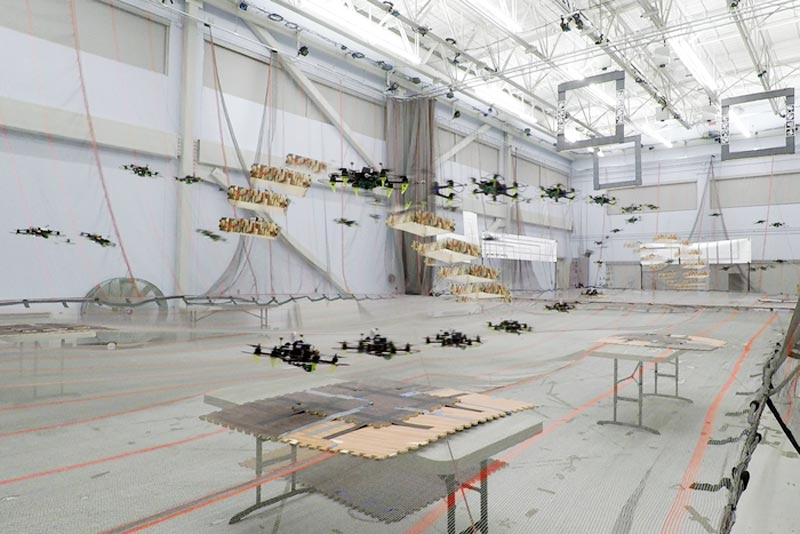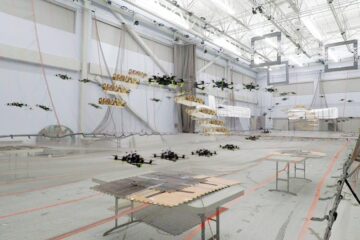 New algorithm keeps drones from colliding in midair
Researchers create a trajectory-planning system that enables drones working together in the same airspace to always choose a safe path forward. When multiple drones are working together in the same…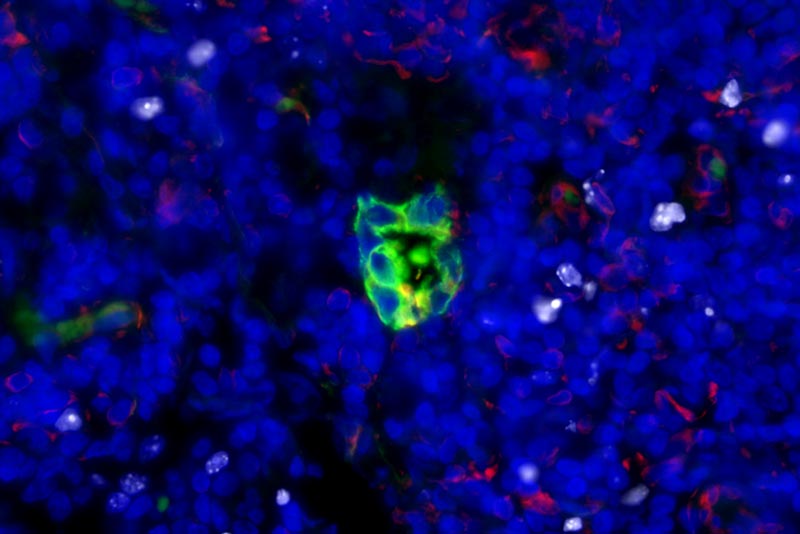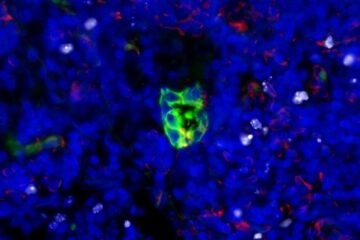 Potential new strategy against metastasis
MSK researchers identified a key role for the STING signaling pathway in preventing dormant metastatic cancer cells from progressing to active metastases. Treating laboratory mice with a STING activator helped…