Mindjet Mindmanager and Microsoft Office project connected, creating powerful new project management tool
A powerful new software combination for project management, enabling business professionals to develop comprehensive project plans faster and more effectively, was announced by Mindjet. United by ProjectLINKER 2008, developed by Wodey Informationssysteme, Bonn, Germany, the leading business mapping software, Mindjet MindManager is elegantly coupled to Microsoft Office Project 2007, enabling enterprise teams better visibility and predictability earlier in the project management process.
With ProjectLINKER 2008, project plans and data are bi-directionally synchronized between MindManager and Microsoft Office Project 2007 as well as Microsoft Project Server 2007. This gives business managers unprecedented visibility to their resources for projects small or complex and can be tracked in Microsoft Office Project Server 2007.The solution now makes it faster and easier to report project status in a visual intuitive format to executives and client stakeholders. Without specialized project management training, business managers will have the advantage to access resource availability during the initial planning phases and be able to make informed decisions earlier in the process, perform quicker assessments, and produce more effective business outcomes.
ProjectLINKER offers business leaders clarity and transparency in their project portfolios. Additionally, teams can record project history, status, and multi-project overviews – all with graphical indicators to enhance visual reporting. ProjectLinker's use of Mindjet MindManager for project planning can accelerate the deployment of Microsoft Project Server 2007. Due to MindManager's powerful, yet easy-to-use interface, even the most complex projects can be planned in MindManager and tracked in Microsoft Office Project Server.
ProjectLINKER 2008 has been presented for the first time at the Microsoft Office Project Conference, October 28 -31, 2007 in Seattle, WA. Wodey Informationssysteme and their U.S. partner, Project Management Practice Inc. presented ProjectLINKER 2008 during the conference and during a panel on the final day.
In Germany, the new product will be presented during the Microsoft Office Enterprise Project Management Info Days in Düsseldorf/Neuss on November 14th and December 12th as well as in Stuttgart/Böblingen on November 29th.
The German and English product versions of ProjectLINKER 2007 are available now. ProjectLINKER 2008 will be available by the end of the year. A trial version can be found at www.projectlinker.com at the bottom of the web page. A single license is priced at 98,00 Euro plus tax.
About Mindjet
Mindjet makes software that helps people visualize and use information. Its leading product, MindManager software, enables individuals and teams to work smarter, think creatively, and save time every day. There are over 970,000 licenses of MindManager software used globally by 85 of the Fortune 100 companies and more than 50 percent of Global 2000 organizations. Mindjet is headquartered in San Francisco with offices throughout the world and is backed by the leading international venture capital firms Investor Growth Capital, Inc. and 3i.
About Wodey Informationssysteme
Wodey Informationssysteme is being valued as leading specialist in the field of enterprise-wide implementation of visual and holistic project management programmes. The service portfolio ranges from a first analysis, over the to-be-concept and a pilot model to the realisation of the project. After the implementation process customer-specific requests will be fulfilled and all parties involved will be trained according to their different roles and responsibilities. Wodey Informationssysteme offers training and coaching programmes as well as support for professional project management.
The company is a Mindjet Premier Technology Partner, Sales and Training Partner as well as a Microsoft Premier Project Partner. Reiner Wodey, Managing Director, holds a membership at the Microsoft Partner Advisory Council in Redmond, USA. Wodey Informationssysteme is headquartered in Bonn,Germany and is being represented in 13 additional countries.
All latest news from the category: Corporate News
Back to home
Newest articles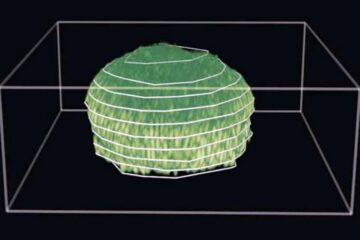 Growing biofilms actively alter host environment
The findings may offer insight into disease growth and the mechanics of antibiotic resistance. Dental plaque, gut bacteria and the slippery sheen on river rocks are all examples of biofilms,…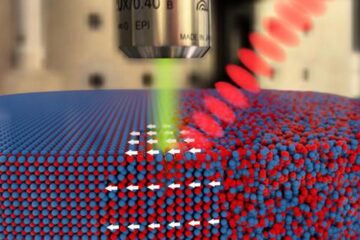 Magnetization by laser pulse
Research team identifies new details of a promising phenomenon. To magnetize an iron nail, one simply has to stroke its surface several times with a bar magnet. Yet, there is…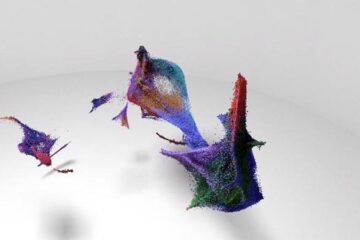 Turn cells into recording devices to unlock secrets of disease
Seattle Hub for Synthetic Biology launched by Allen Institute, Chan Zuckerberg Initiative, and the University of Washington will turn cells into recording devices to unlock secrets of disease. First-of-its-kind research…