Mindjet Announces Availability Of MindManager 7 Amid Strong Interest From Users And Influencers
Mindjet® Corporation today announced the highly anticipated and immediate availability of the next generation of its popular visualization software, MindManager® 7, along with its new Project Management Jetpack and online map gallery. The new MindManager 7 for Windows and Macintosh have received widespread acclaim for new and improved features that increase effectiveness in managing information and projects.
MindManager 7 optimizes both individual and team productivity and delivers quick results to achieve new levels of project and process improvement, communication and interactions, as well as access to and management of key information. New enhancements in MindManager Pro 7 include powerful integration capabilities with Microsoft Office products and easier browsing in a completely redesigned Microsoft Fluent UI with logically grouped tabs, saved queries and views, new map styles and galleries for faster formatting, and enhanced ScreenTips. MindManager 7 Mac offers a powerful new way to select topics with rules, which can be saved and applied as filters; printing enhancements that allow users to print large maps across multiple pages and add headers and footers and borders to printed maps; enhanced import and export capabilities including OPML, HTML, Text Outline and more.
Excellent Early Acceptance of MindManager 7
MindManager 7 received strong early acceptance during Mindjet's beta testing phase and early look reviews, and has received over 100 positive references in articles and blogs for its powerful new features that make it easier to interact with ideas and information, increase effectiveness, and improve collaboration.
"This new version of MindManager Pro 7 reflects a major improvement in usability. It's far easier to get things done. There are great interface improvements, the commands and insertions are much easier to locate, and the program seems really fast and much easier to use. Everything is at hand when wanted. Using MindManager Pro 6, I was able to prepare the outline for Design to Sell, my latest book, in about an hour. With MindManager Pro 7, it would take even less time! I'm really impressed," said Roger C. Parker, designer, business consultant, and author of 38 books.
"MindManager has been one of my essential applications for the last 12 years and I consider it as important to my effectiveness at my job as I do email, Microsoft Office and the Internet," said Dan Hamilton, an Information Technology Vice President at Universal Music Group (UMG), the world's No. 1 music content company. Hamilton uses MindManager Mac for meeting preparation, management, problem solving, and task management.
Mindjet continues its rapid pace of customer momentum, with over 100,000 downloads of MindManager in the first quarter of this year and a rate of 20,000 new MindManager users per month.
Pricing and Availability
The English and German language versions of all of the MindManager 7 applications are available immediately. Pricing is as follows: MindManager Pro 7 US$349, upgrade US$179; MindManager 7 Mac US$129, upgrade US$69; MindManager Lite 7 US$99. The Project Management Jetpack is available now in English or German and is free with the purchase of MindManager Pro for a limited time. Visit www.mindjet.com for more information.
About Mindjet
Mindjet makes software that helps people visualize and use information. Its leading product, MindManager, enables individuals and teams to work smarter, think creatively, and save time everyday. There are over 880,000 licenses of MindManager used globally by 85 of the Fortune 100 companies and more than 50 percent of Global 2000 organizations. Mindjet is headquartered in San Francisco with offices throughout the world and is backed by the leading international venture capital firms, Investor Growth Capital, Inc. and 3i. For more information, visit www.mindjet.com
All latest news from the category: Corporate News
Back to home
Newest articles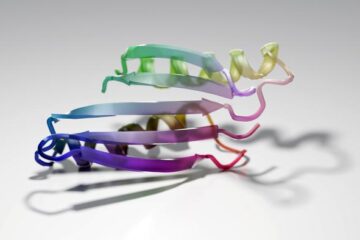 Deep learning dreams up new protein structures
A neural network trained exclusively to predict protein shapes can also generate new ones. Just as convincing images of cats can be created using artificial intelligence, new proteins can now…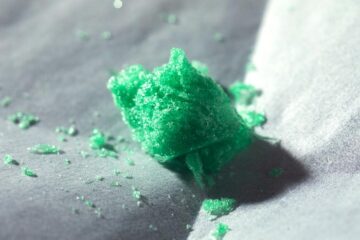 How to freeze-dry a potential COVID-19 vaccine
In Science Advances, scientists report successfully freeze-drying specialized liposomes that could be developed for use in future vaccines. Things that are freeze-dried: Astronaut food. Emergency rations. And, just maybe, some…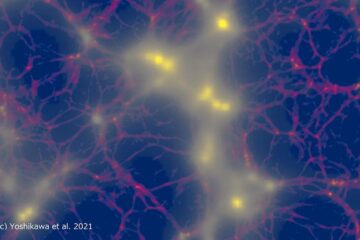 Record-breaking simulations of large-scale structure formation in the universe
Researchers led by the University of Tsukuba present computer simulations that capture the complex dynamics of elusive neutrinos left over from the Big Bang. Current simulations of cosmic structure formation…