Mobile cinema for a more enjoyable drive
 
 
 
Drivers of the Volkswagen Passat will soon be able to take advantage of the AutoVision system from Johnson Controls, an entertaining way to keep passengers happy during long trips. Photo: Volkswagen AG

AutoVision conquers the rear seat

What do rear-seat passengers in the Volkswagen Passat, Opel Signum, Chrysler PT Cruiser and Jeep Cherokee have in common? They will all soon enjoy a "front-row view" when it comes to in-car entertainment. This is made possible thanks to AutoVision, the versatile video entertainment system from Johnson Controls, one of the world´s leading suppliers of automotive interior systems, interior electronics and batteries. Available for all of the above car models, this entertainment feature alleviates boredom on long trips and makes even short rides more fun. Whether passengers want to watch a movie, listen to music or play a computer game – they can turn the car´s interior into a mobile movie theater in no time.

Banishing boredom in the car – even for children

AutoVision is versatile and easy to use. It supports all common formats, such as DVD (Digital Versatile Disk), MP3 and (S)VCD. Video game consoles and camcorders as well as additional headsets can be plugged in at any time. The core of the video entertainment center is formed by a high-performance flat screen, which folds down from an overhead panel at the touch of a button.

The AutoVision monitor is very compact so that the driver's view through the rear mirror is always free, even when the monitor is folded out. The modern display technology used in the monitor ensures excellent picture quality regardless of lighting conditions – even for passengers seated several seat rows back or at the side. The system can be comfortably operated using an infrared remote control. Wireless stereo headsets make sure there is no noise in the car – so the driver can concentrate on the road while passengers in the rear are enjoying AutoVision.

AutoVision is already available ex works as an option for the Opel Zafira, the Meriva, and now for the Signum as well. Similarly to VW for the Passat, DaimlerChrysler will also be offering the system for the PT Cruiser, Cherokee and Grand Cherokee as a retrofit option from summer this year. BMW already offers AutoVision in the form of original equipment as a retrofit option for various models. The DVD system is also available for the Ford Fusion+ and the Ford Focus C-MAX.

All AutoVision systems from Johnson Controls are seamlessly integrated into the vehicle´s interior and meet all of the automotive industry´s passenger safety requirements.
All news from this category: Corporate News
Back to the Homepage
Latest posts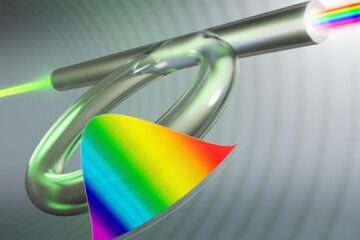 Novel chirped pulses defy 'conventional wisdom'
University of Rochester researchers describe first highly chirped pulses created by a using a spectral filter in a Kerr resonator. The 2018 Nobel Prize in Physics was shared by researchers…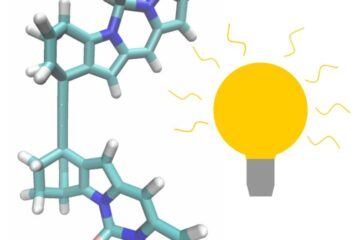 Scientists design superfast molecular motor
Light-driven molecular motors have been around for over twenty years. These motors typically take microseconds to nanoseconds for one revolution. Thomas Jansen, associate professor of physics at the University of…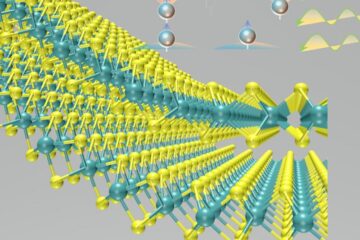 Changing a 2D material's symmetry can unlock its promise
Jian Shi Research Group engineers material into promising optoelectronic. Optoelectronic materials that are capable of converting the energy of light into electricity, and electricity into light, have promising applications as…