phoenix|x-ray reports record number of purchase orders in 2003 and expands business activities in the US
phoenix|x-ray Systems + Services published their latest business activity report today. Established in early 1999, the manufacturer of high-resolution X-ray inspection systems has shown strong growth and performance for the fifth year in a row. With sales exceeding 21 m. $US and a solid profit in 2003, the company is now the clear market leader for microfocus and nanofocusTM X-ray systems, tubes and inspection services and, in 2004, brought in the best ever purchase order volume for a first quarter.
The US division reported record sales in 2003 and continued with a good start in the first months of 2004. Referring to the successful performance Mr. Helmut Appelt, General Manager and spokesperson of the phoenix|x-ray Systems + Services group of compa-nies, stated "Our target for the coming months is to further expand activities in the North American market. We are going to strengthen the company's presence in key industrial markets and will put more focus on serving the growing need for non-destructive testing of mechanical and micromechanical devices". A first step will be the establishment of a new office in the US in order to expand the existing sales network. The new structure will be based on sales divisions for the East and West Coast, each possessing over a sales, service and applications department. The East Coast office will be managed by the newly appointed Vice President, Mr. Boris Mathiszik, who brings more than eight years experi-ence in Automatic Optical Inspection and electronics to phoenix|x-ray. In charge of the West coast sales division will be Vice President David Lehmann, who has been with the company for more than four years. Mr. Bob Maziuk is going to be sales manager for the key non-destructive-testing market (non electronics).
Part of the product diversification strategy will be the establishment of a joint venture be-tween phoenix|x-ray and SIEMENS AG, Munich/Germany in mid 2004. The two partners are going to set up a new enterprise for the development and distribution of highly resolv-ing industrial computed tomography systems. Capitalizing on the extensive expertise of SIEMENS in reconstruction algorithms for medical computed tomography and phoenix|x-ray´s experience in building X-ray tubes and systems, this joint venture will offer industry-leading high-tech x-ray systems for fast and reliable 3D inspection.
Based on the excellent order situation, phoenix|x-ray also announced plans to build a second production facility at the German headquarters. Construction of the 100,000 square feet facility is slated to begin in the second half of 2004. One of the expected benefits is that the growing number of customized, mostly oversized systems will be eas-ier to manufacture once the new facility becomes available.
About phoenix|x-rayâ:
phoenix|x-ray, a dynamic group of companies founded in 1999 is the leading manufacturer of microfo-cus and nanofocusTM X-ray systems, X-ray tubes and computed tomography systems.
phoenix|x-ray world-wide supplies application oriented X-ray systems and complete customised inspec-tion solutions for the electronics, semiconductor, automotive, aerospace and many other industries. The company puts high priority on customer service and large investments in the development of systems and software solutions in order to provide all-inclusive and versatile support to customers, establishing mutually beneficial, long-term partnerships.
All latest news from the category: Corporate News
Back to home
Newest articles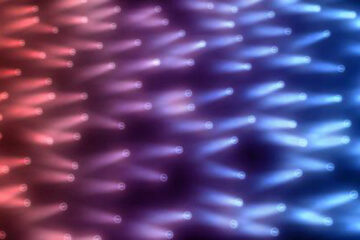 Researchers show an old law still holds for quirky quantum materials
This surprising result is important for understanding unconventional superconductors and other materials where electrons band together to act collectively. Long before researchers discovered the electron and its role in generating…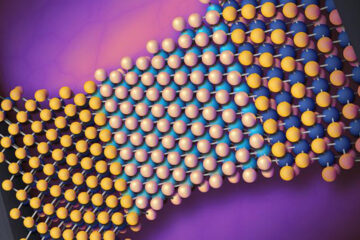 Straining memory leads to new computing possibilities
Researchers develop hybrid phase-change memristors that offer fast, low-power, and high-density computing memory.# By strategically straining materials that are as thin as a single layer of atoms, University of Rochester scientists have…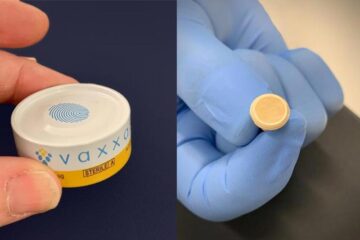 A patch of protection against Zika virus
A simple-to-apply, needle-free vaccine patch is being developed to protect people from the potentially deadly mosquito-borne Zika virus. A prototype using The University of Queensland-developed and Vaxxas-commercialised high-density microarray patch…