Garderos gains access to regional network operators
Munich-based WLAN software specialist Garderos will cooperate with arcusA of Hanover, a specialized purchasing organization for German carriers. The cooperation gives Siemens spin-off Garderos access to a variety of regional network operators.
Hanover-based arcusA GmbH will include the access and accounting software of Garderos Software Innovations GmbH in its portfolio. arcusA bundles the purchasing of companies and now counts on Garderos in the area of WLAN (wireless local area networks). This enables arcusA to offer its customers (e.g. regional carriers), a powerful and complete solution for the deployment and management of WLAN hotspots, i.e. public places providing wireless high-speed Internet access. All necessary services such as installation, documentation and system integration are provided by Siemens AG ICN Carrier Sales Germany, or other partners.
Andreas Heinbokel, CEO of arcusA, views the flexibility of the Garderos software, which is unique in the market, as a great advantage: the software is completely hardware independent, and comes with a variety of interfaces that allow roaming with partners like Greenspot. Finally, the Garderos software is flexible with regard to the payment method: WLAN access can be billed either via vouchers, credit cards or subscription. Ralf Spork,
CEO of arcusA, summarizes: "The software of Garderos is a professional and comprehensive product which has proven its reliability in the market for years. We are now able to offer our customers an ideal and future-proof WLAN software."
Hans Christensen, CEO of Siemens spin-off Garderos, views the new cooperation as proof of the company's WLAN software apabilities. "Cooperating with arcusA enables us to reach a highly attractive customer group: the city and regional carriers. They differentiate themselves through unique customer offerings from the mass market." Referring to Garderos' market penetration strategy he adds: "Within a few months, we were able to firmly establish our software in the European WLAN-market."
All latest news from the category: Corporate News
Back to home
Newest articles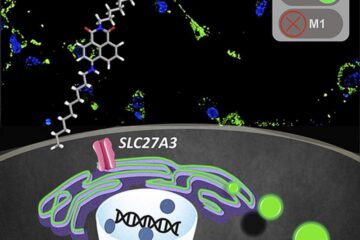 Labeling macrophages …
… associated with cancer progression using a selective dye. M1 and M2 are activated macrophages that protect our immune system and maintain homeostasis. Interestingly, they are characterized by distinct and…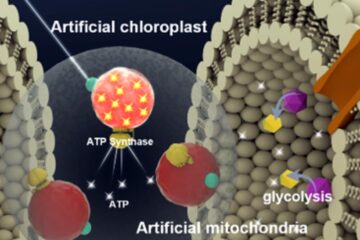 The powerhouse of the future: Artificial cells
Assessing how energy-generating synthetic organelles could sustain artificial cells. Energy production in nature is the responsibility of chloroplasts and mitochondria and is crucial for fabricating sustainable, synthetic cells in the…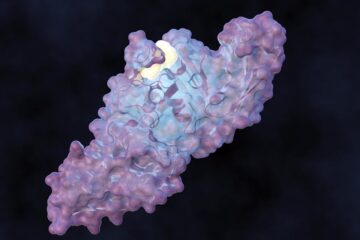 Molecule to disrupt SARS-CoV-2 infection
A team of scientists led by the Department of Energy's Oak Ridge National Laboratory designed a molecule that disrupts the infection mechanism of the SARS-CoV-2 coronavirus and could be used…