UCF research could help e-mailers find valentine, impress employees
University of Central Florida researchers are looking into how people form opinions about others through e-mail
Online romantics trying to win over valentines and businesspeople seeking to impress colleagues and clients may get some help from University of Central Florida research looking into how people form opinions about others through e-mail.
Professor Michael Rabby of UCF's Nicholson School of Communication and graduate student Amanda Coho want to find out what messages and phrases are most likely to make people believe that someone who is e-mailing them is, among other things, trustworthy, eager to help others and willing to admit to making mistakes.
"E-mail communication has impacted so much of our lives, but it's still a pretty understudied area," Rabby said. "We're now looking more closely at the messages that impact people the most. If I want to show you that I always go out of my way to help people in trouble, what messages would I send to convey that? In business, if I want to show that I'm compassionate, how would I do that?"
Early results of Rabby's and Coho's research show that people generally develop favorable opinions of someone with whom they're communicating only via e-mail or instant messages. Rabby said it's easier to make a favorable impression in part because people can choose to present only positive information about themselves.
Rabby and Coho will present their preliminary findings Feb. 16 at the Western States Communication Association annual conference hosted by the University of New Mexico in Albuquerque. The association members are mainly faculty and students; other members include professionals such as lawyers and journalists.
Since the 2003 spring semester, Rabby has divided students in his Communication Technology and Change classes into pairs and asked them to exchange five e-mail messages with their partners. In almost all of the cases, the students did not know each other and were forming first impressions based on the e-mail messages and, sometimes, instant messages.
After they exchanged the e-mail messages, the students filled out surveys rating themselves and their partners in a variety of categories, such as whether they're likely to go out of their way to help someone in trouble and whether they practice what they preach. In most cases, the students gave their partners higher ratings than themselves.
The students also re-examined e-mail messages written by their partners and highlighted specific phrases or sections that caused them to form opinions. In some cases, direct statements such as "I am independent" led to conclusions, while other opinions were based on more anecdotal evidence. One student wrote about how he quit a "crooked" sales job to keep his integrity, and another student mentioned that she soon would be helping her pregnant roommate care for a baby that was due in a few weeks.
Contacts:
Michael Rabby, professor, UCF Nicholson School of Communication, 407-823-2859, rabby@pegasus.cc.ucf.edu
Amanda Coho, UCF communications graduate student, 407-694-2198, amandacoho@hotmail.com
Alle Nachrichten aus der Kategorie: Communications Media
Engineering and research-driven innovations in the field of communications are addressed here, in addition to business developments in the field of media-wide communications.
innovations-report offers informative reports and articles related to interactive media, media management, digital television, E-business, online advertising and information and communications technologies.
Zurück zur Startseite
Neueste Beiträge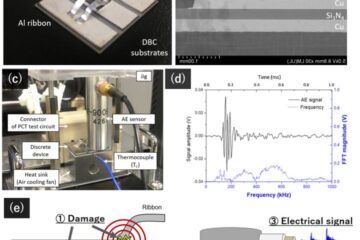 Detecting early-stage failure in electric power conversion devices
Researchers from Osaka University use non-destructive acoustic monitoring to identify the earliest stages of failure in silicon carbide power electronics, which will help in the design of more-durable power devices….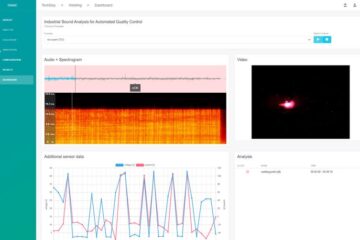 Build your own AI with ISAAC for error detection in production
Fraunhofer IDMT has developed a software tool for quality inspectors based on Artificial Intelligence (AI), which automates and simplifies the analysis of industrial sounds, for example in welding processes. Thanks…
BEAT-COVID – advanced therapy strategies against the pandemic
The present SARS-coronavirus-2 pandemic with all its effects on society – both health and economic – highlights the urgency of developing new therapies for COVID-19 treatment. At the same time,…