A precision metal-cutting tool for use in automated high volume manufacturing
Cutting high-thickness metal sheets is a basic manufacturing process common to a wide range of industrial sectors, from heavy carpentry to ship-building. Laser-cutting technology ought, in theory, to have significant advantages over traditional cutting processes, among them high cutting speed, no tool wear and a reduction in the transfer of energy to the piece of metal being cut. Yet despite the fact that commercial laser-cutting systems have been on the market for a decade, their use has not become widespread.
The problem lies in the extreme sensitivity of the process to external disturbances and in the difficulties in controlling and tuning the variables of the laser-cutting process. These make it difficult to predict and model the cutting trajectory that the laser beam should follow. Even very slight changes in the metal's chemical composition can halt the cutting process, bringing production to a standstill. Consequently the process has to be constantly monitored and adjusted by human operators.
The three partners of project E! 1784 EUROLASER PUBLICS have devised a commercial solution in the form of a fully automated, high power laser-cutting robot which is capable of continuously cutting metals up to 20mm thick in 2D and 3D. A key innovation in the process is to simulate the cut first, to guarantee accuracy. The system enables manufacturers to dispense with human supervision as sensors automatically recognise and correct any anomalies in the cutting process.
The result is a robotic system which will expand the use of lasers beyond the current supervised, small-scale applications into highly automated high volume manufacturing, and at much the same price as traditional laser-cutting systems. European manufacturers will have a cost-effective precision cutting tool which guarantees high cutting quality and uninterrupted production – crucial factors in gaining and maintaining a competitive advantage.
"The two frontiers of laser-cutting machinery are quality and robustness and our solution advances both of these," says Piero Chiabra of Italian lead partner Prima Industrie S.P.A., the leading European manufacturer of industrial robots for welding, cutting and laser applications. "Industrial laser cutting will now have a higher presence worldwide and is expected over the next 5 to 10 years – partially as a result of this project – to achieve even better performances, to the point of eventually replacing existing punching machines in the thin metal sheet market."
Prima Industrie will be marketing the machines worldwide and some are already on the market. The project has officially finished, but work continues on fine-tuning the machines, with the final product expected to be ready for market around the end of 2004.
"The company anticipates a significant increase in turnover as consequence of the project," says Piero Chiabra. "The market has grown faster than expected – before the project started we forecasted that sales of the system would reach 60 a year by 2006, but this prediction is already out of date.
"EUREKA's endorsement has been invaluable – it allowed us to obtain the official funding necessary to get the project successfully to completion. For the partners, it was a mutually beneficial relationship and we plan to work together again. We hope shortly to announce a new project, E! 2791 FACTORY PAMELA, to develop a very high performance laser system for cutting metal sheet."
EUREKA is …
A European network for market-oriented R&D
– strengthening European competitiveness
– promoting innovation in market-oriented collaborative projects
– involving industry, research institutes and universities across Europe
– resulting in innovative products, processes and services.
All latest news from the category: Process Engineering
This special field revolves around processes for modifying material properties (milling, cooling), composition (filtration, distillation) and type (oxidation, hydration).
Valuable information is available on a broad range of technologies including material separation, laser processes, measuring techniques and robot engineering in addition to testing methods and coating and materials analysis processes.
Back to home
Newest articles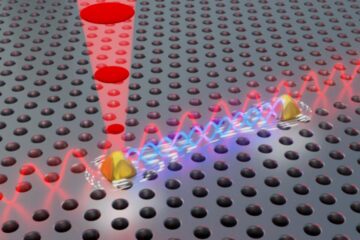 Nanoscopic advance of colossal significance
In a new breakthrough, researchers at the University of Copenhagen, in collaboration with Ruhr University Bochum, have solved a problem that has caused quantum researchers headaches for years. The researchers…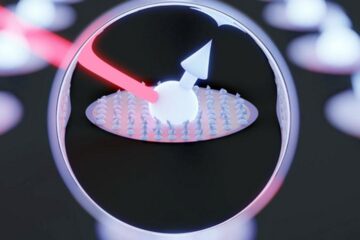 Qubits on strong stimulants
Researchers find ways to improve the storage time of quantum information in a spin rich material. An international team of scientists have demonstrated a leap in preserving the quantum coherence…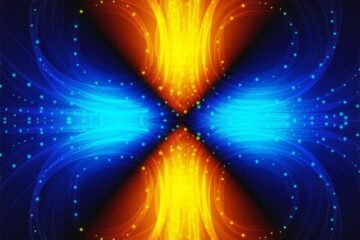 Quantum sensors see Weyl photocurrents flow
Boston College-led team develops new quantum sensor technique to image and understand the origin of photocurrent flow in Weyl semimetals. Quantum sensors can be used to reveal a surprising new…