New maritime WiFi world record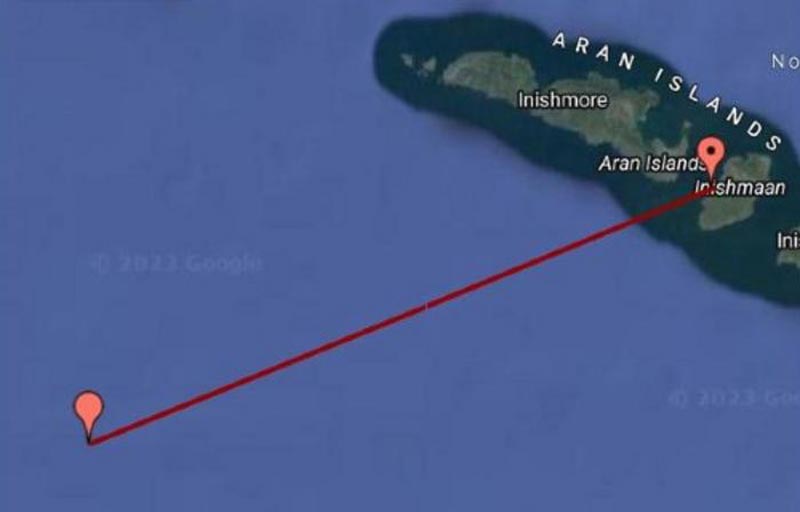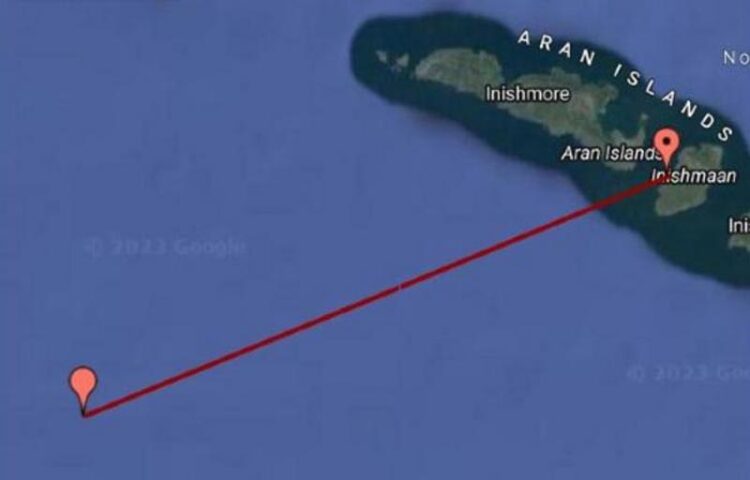 European team use proprietary 'SeaFi' technology to send furthest wireless broadband transmission from ship-to-shore ever achieved without satellite.
A team of scientists working off the west coast of Ireland have set a new world record for the furthest broadband transmission from a ship at sea back to land without satellite or cellular connection. The new record is 36.83km (19.9 nautical miles) set on Saturday, 26 May 2023, off the coast of the Aran Islands.
The team based at Aran Island Research Station (AIRS) on Inishmaan, with support from the local community, Irish manufacturer ÉireComposites, the Marine Institute, University College Dublin (UCD) and ENS Paris-Saclay, used technology called 'SeaFi' to beat the previous record of 35.92km (19.4 nautical miles), set on 6 June 2018 using the same technology.
SeaFi is a self-funded scientific research project that provides enabling technology behind the European Research Council (ERC) funded project HIGHWAVE, which is led by Professor Frédéric Dias from UCD School of Mathematics and Statistics and ENS Paris-Saclay. SeaFi was invented by HIGHWAVE consortium member Arnaud Disant in 2013, with support from the Irish Naval Service and the National Maritime College of Ireland (NMCI). HIGHWAVE is based at AIRS and studies breaking Atlantic ocean waves using fluid dynamics principles. AIRS was built as part of the HIGHWAVE project.
In January this year, the ERC awarded HIGHWAVE a proof-of-concept grant to develop the project's novel maritime wireless communications, under the project name 'REALTIMESEA.'
HIGHWAVE lead researcher, Professor Frédéric Dias said: "This record is another milestone in the development of wireless marine data communication systems. The ERC proof-of-concept REALTIMESEA precisely deals with using the SeaFI system on data buoys. The system offers mobility, privacy, big data throughput capability in a cost-efficient manner.
As shown with the record, it has the capability of being available over tens of kilometres much like UHF/VHF, thus allowing data from a variety of sensors located at sea to be immediately available on shore or at least on a nearby ship.
"I want to thank our collaborators and supporters from the Marine Institute, ÉireComposites and the community of Inishmaan, who are very much a part of the HIGHWAVE team."
As senior research engineer on the project, Mr Disant was on board the MV Blath na Mara (pictured) for the record attempt. He said: "We are delighted to have broken the unchallenged 2018 world record on Inishmaan, almost without preparation and no sea trials."
At sea presently, fishermen and other maritime businesses only have two options for communications: satellite or cellular systems, such as the 3G used by mobile phone networks. SeaFi offers a third alternative, fulfilling a deficit in maritime coastal telecommunications.
The SeaFi technology facilitates the creation of private networks in ports and coastal areas by establishing connections between lighthouses, maritime wind turbines, offshore drilling platforms and vessels at sea. These networks can be used to connect ships and their crews or alternatively data collection from data collection buoys.
SeaFi will be used to connect the new proof-of-concept Met Ocean Buoy 10km off the shores of Inishmaan.
Breaking the Record 
MV Blath Na Mara set sail in the early hours of Saturday morning, crewed by Master Rory Beatty, Helmsman Thomàs Feeney, Navigator Tommy Flaherty and SeaFi Station Operators Micheal O'Conghaile and Arnaud Disant. The day was fair and a gentle breeze helped sail on a course of 250 degrees past the Aran Islands, approximately 70km from the port of Rossaveel, while remaining in contact with the Aran Island Research Station (AIRS) where the scientists from UCD and ENS Paris-Saclay received multiple emails and video calls over the course of the record attempt.
The last email sent from the bridge of MV Blath Na Mara, registered at a distance of 36.83 km was also received by independent witnesses in Beijing (China), Larnaca (Cyprus), Bordeaux (France) and San Diego (USA).
ÉireComposites directly supported the challenge, working closely with Arnaud Disant to create a concept dome structure, in a move to benefit the technology industry in Connemara, telecommunications and ocean engineering generally. The Marine Institute helped to secure Merchant Vessel Blath Na Mara and a crew. UCD and ENS Paris Saclay were instrumental in lining up a team of scientists. All these efforts were wholly backed by the local community of the Aran Islands who have become a support network and enthusiastically engage with the HIGHWAVE project.
About HIGHWAVE
The €2.5m HIGHWAVE project applies fluid dynamics to study the physical mechanisms underlying destructive breaking waves on the ocean's surface and develop accurate wave models. These models could help improve criteria for the design of ships and coastal and offshore infrastructures, help to quantify seabed erosion, and help to quantify air-sea CO2 transfer, which is key to predicting future climate.
About the ERC 
The ERC, set up by the European Union in 2007, is the premier European funding organisation for excellent frontier research. It funds creative researchers of any nationality and age, to run projects based across Europe. The ERC offers four core grant schemes: Starting Grants, Consolidator Grants, Advanced Grants and Synergy Grants. With its additional Proof of Concept Grant scheme, the ERC helps grantees to bridge the gap between their pioneering research and early phases of its commercialisation.
The ERC is led by an independent governing body, the Scientific Council. Since 1 November 2021, Maria Leptin is the new President of the ERC. The overall ERC budget from 2021 to 2027 is more than €16 billion, as part of the Horizon Europe programme, under the responsibility of the European Commissioner for Innovation, Research, Culture, Education and Youth.
Media Contact
Caroline Byrne
UCD Research & Innovation
caroline.byrne1@ucd.ie
Original Source
Media Contact
UCD Research & Innovation
All latest news from the category: Communications Media
Engineering and research-driven innovations in the field of communications are addressed here, in addition to business developments in the field of media-wide communications.
innovations-report offers informative reports and articles related to interactive media, media management, digital television, E-business, online advertising and information and communications technologies.
Back to home
Newest articles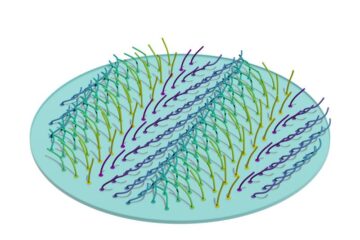 Order from a border
Edges cause cilia to quickly synchronize their beating pattern. Border regions can cause cilia to coordinate their motion creating a unidirectional wave that is essential for biological functions. Scientists from…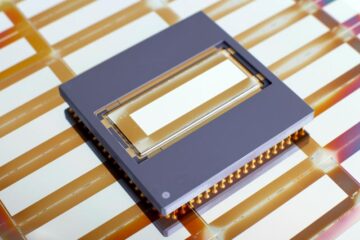 Microtechnology conquers space for more precise earth observation
Earth observation is like a super detective for our planet. It shows us what's happening on Earth and even influences our daily lives, for example, through more accurate weather forecasts….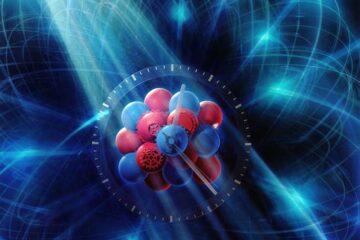 Milestone for novel atomic clock
X-ray laser shows possible route to substantially increased precision time measurement. An international research team has taken a decisive step toward a new generation of atomic clocks. At the European…