One in seven private sector jobs disappear each year
Fortunately even more jobs are created.
– 2.65m jobs lost each year, but 2.76m jobs created.
– Small firms more important than many previously claimed — accounting for 70 per cent of new jobs, but also 60 per cent of jobs destroyed.
– Most detailed analysis of the scale of job creation and destruction ever carried out in the UK. Researchers surprised by the figures, which they say could influence public policy makers
One in seven private sector jobs is destroyed in the UK each year, according to new research from GEP – the Globalisation and Economic Policy Centre at The University of Nottingham. Fortunately even more jobs are created.
The researchers claim that, based on data from 1997–2005, 2.65m private sector jobs are destroyed in the UK each year, and 2.76m created (equivalent to 51,000 jobs lost each week and 53,000 created).
This is the first comprehensive research into the scale of job creation and job destruction across UK private sector firms and the results could influence public policymakers say the researchers.
GEP Associate Professor, Dr Peter Wright, said: "People might be surprised at the results. It doesn't mean all these workers have been fired — when a firm shrinks it may do so by not replacing workers who leave voluntarily — but it shows how dynamic the UK employment market is.
"It is not necessarily a bad thing for the economy that we have so much movement in the employment market, but it does mean that there are likely to be many people changing jobs involuntarily, which may involve considerable adjustment costs. And it also has important implications in terms of training provision as many workers are likely to need to regularly change or update their skills if they are to stay employed and maintain income levels in such a dynamic market."
The analysis, based on data from Customs and Excise (VAT registered businesses) and the Inland Revenue (PAYE registered businesses) also shows the importance to the economy of small firms (under 100 staff). These businesses employ around half of the workforce and account for up to 70 per cent of jobs created, but also account for 60 per cent of jobs destroyed.
Dr Wright said this is likely to reignite a longstanding debate between economists and other academics.
He said: "There has always been a big debate about whether small entrepreneurial firms or large firms are most important in terms of job creation. If you talk to most economists they would probably say that big firms are the key to understanding how the economy works, but within business schools there has always been a bias towards small firms and the outcome of this debate does have importance in terms of public policy.
"It is clear from this research that small firms employ a significant proportion of the workforce and account for most new jobs but, on the flip side, their failure rates are much higher. This means that Government support to small firms is inherently risky, but if the Government could identify why so many of these firms fail it could have a significant impact on net job creation."
Alle Nachrichten aus der Kategorie: Business and Finance
This area provides up-to-date and interesting developments from the world of business, economics and finance.
A wealth of information is available on topics ranging from stock markets, consumer climate, labor market policies, bond markets, foreign trade and interest rate trends to stock exchange news and economic forecasts.
Zurück zur Startseite
Neueste Beiträge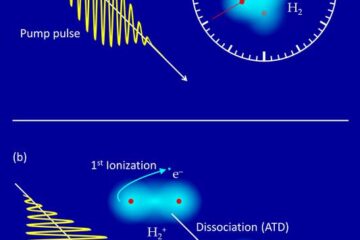 Rotation of a molecule as an "internal clock"
Using a new method, physicists at the Heidelberg Max Planck Institute for Nuclear Physics have investigated the ultrafast fragmentation of hydrogen molecules in intense laser fields in detail. They used…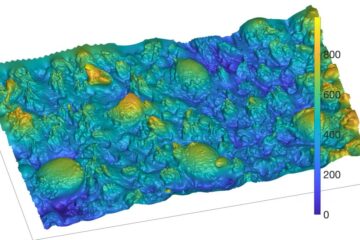 3D printing the first ever biomimetic tongue surface
Scientists have created synthetic soft surfaces with tongue-like textures for the first time using 3D printing, opening new possibilities for testing oral processing properties of food, nutritional technologies, pharmaceutics and…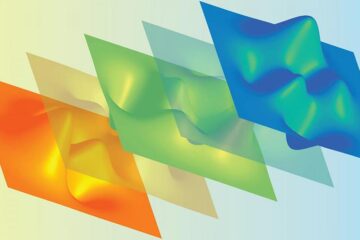 How to figure out what you don't know
Increasingly, biologists are turning to computational modeling to make sense of complex systems. In neuroscience, researchers are adapting the kinds of algorithms used to forecast the weather or filter spam…