Kiel Trade Indicator 10/22: Congestion in container shipping declines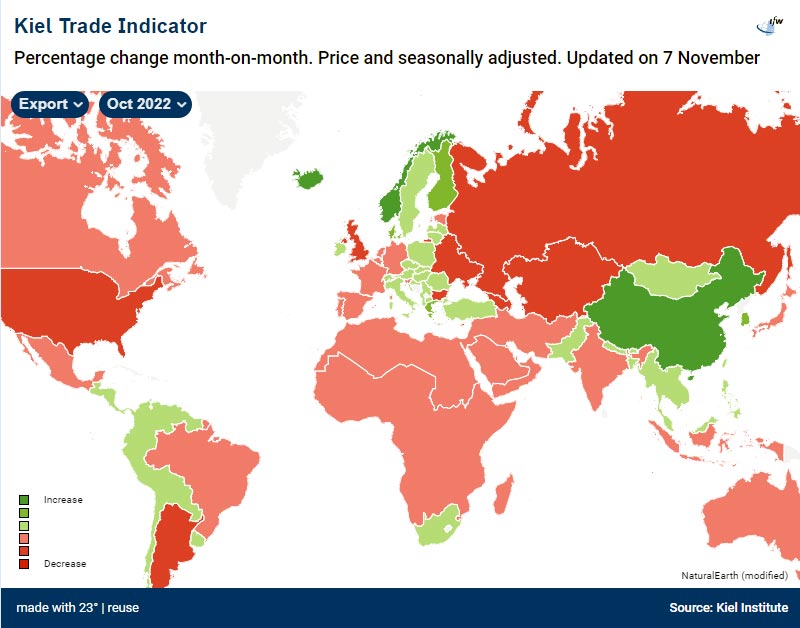 Congestion in container shipping is receding at a high level. This is shown by the latest data update of the Kiel Trade Indicator for the month of October. Freight rates for the transport of goods from China to Europe are at their lowest level since around 2 years. Trade values globally and for major economies compared to the previous month tend to be negative (price and seasonally adjusted). In the case of Russia, the sanctions are having an impact. The country is missing imports worth around 4.5 billion US Dollars per month.
According to the latest data update by the Kiel Trade Indicator, world trade volumes slightly decline month-on-month by 0.8 percent (price and seasonally adjusted). For Germany, indicator values point to a marginal decrease for imports (-0.9 percent) and no significant change for exports (-0.2 percent). There is also little change in trade of the EU, as imports (0.0 percent) and exports (1.0 percent) lie on previous month's levels or slightly above.
For the United States, the Kiel Trade Indicator signals no change to import levels (0.0 percent), but a reduction of export levels (-2.7 percent). Values indicate no significant change to import levels of China (0.9 percent) and a strong increase of exports (10.1 percent).
"Global trade is showing an unsteady path, even if this development is not evenly distributed across all countries. German exports have been following this sideways movement in price-adjusted terms for several months now, so the difficult economic conditions are obviously having a noticeable impact on German exporters," says Vincent Stamer, Head of Kiel Trade Indicator.
"China's export growth over the month of September is a positive outlier in global trade. It remains to be seen if this marks an easing of China's restrictive zero-Covid strategy and if this implies a sustainable positive trend for Chinese exports. Large monthly trade changes are historically not unusual for Chinese trade."
In Russia, the sanctions imposed by Western countries are having an impact. Both for exports (-2.6 percent) and for imports (-0.4 percent) the indication for monthly changes to trade volumes are negative. Trade had already slumped significantly in recent months, especially with the EU.
Russia's official statistics agency has not published any import figures for several months now, apparently to conceal the effect of the sanctions against Russia. An analysis of exports from 57 countries and regions to Russia, including the EU and China, for the summer months of June, July, and August 2022 shows that Russia imports around 24 percent fewer goods per month than in 2021. The monthly import gap is around 4.5 billion US Dollars.
While the EU was Russia's most important trading partner in the summer of 2021, China has now taken over this top position. Compared to the previous year, the EU exports 43 percent fewer goods to Russia, while China exports 23 percent more. However, the increase in exports from China to Russia lost momentum in September.
"Since China's exports are currently not sufficient to compensate for the drop of Russia's trade with the EU, Russia's efforts to replace slipping imports from Europe are proving increasingly difficult. The sanctions imposed by the Western alliance are apparently hitting the Russian economy hard and noticeably limiting the population's consumption options," Stamer said.
This is also indicated by the decline in cargo unloaded at Russian ports. St. Petersburg, formerly Russia's largest container port and an important hub for trade with Europe, for the first time achieved less than 10 percent of the previous year's volumes in October. The major port in the Black Sea, Novorossiysk, also realized only 50 percent of previous year's trade. The port of Vladivostok, which is important to the handling of trade with Asia, has also seen declines in incoming cargo, so that the disappearing trade between Europe and Russia cannot be compensated there.
Container ship congestion around the globe continues to show signs of easing at a high level. Currently, 10 percent of all goods shipped worldwide are in congestion.
Since the beginning of the year, freight rates from China to Northern Europe have fallen by around two thirds. For the first time in around 2 years, prices for a standard container are again below 5,000 US Dollars and thus close to the level before the outbreak of the trade crisis. On the route from China to North America, prices began to fall somewhat earlier.
Stamer: "The significant drop in freight rates is a positive impulse for global trade and thus also for the German economy. If rates remain low and global shipping congestion continues to ease, low transport costs could partly counteract fears of recession in exporting industries."
The next Kiel Trade Indicator updates will be on November 21 (without media information) and December 6 (with media information for November 2022 trade data).
For more information on the Kiel Trade Indicator and forecasts for 75 countries, visit www.ifw-kiel.de/tradeindicator (https://www.ifw-kiel.de/topics/international-trade/kiel-trade-indicator/)
­­
About the Kiel Trade Indicator
The Kiel Trade Indicator estimates trade flows (imports and exports) of 75 countries worldwide, the EU, and world trade as a whole. Specifically, the estimates cover over 50 individual countries as well as regions such as the EU, sub-Saharan Africa, North Africa, the Middle East, or emerging Asia. It is based on the evaluation of ship movement data in real time. An algorithm programmed at the Kiel Institute uses artificial intelligence to analyze the data and translates the ship movements into seasonally adjusted growth figures compared with the previous month.
We update the data twice a month. Around the 20th (without press release) for the current and the following month and around the 5th (with press release) for the previous and the current month.
Arriving and departing ships are recorded for 500 ports worldwide. In addition, ship movements in 100 maritime regions are analyzed and the effective utilization of container ships is derived from draught information. Country-port correlations can be used to generate forecasts, even for countries without their own deep-sea ports.
Compared to other leading trade indicators, the Kiel Trade Indicator is available much earlier, is much more comprehensive, relies on a uniquely large database using big data, and has a low statistical error by comparison. The algorithm of the Kiel Trade Indicator uses machine learning, so that the quality of the forecast continues to improve over time.
Media Contact:
Mathias Rauck
Press Officer
T +49 431 8814-411
mathias.rauck@ifw-kiel.de
­
Kiel Institute for the World Economy
Kiellinie 66 | 24105 Kiel | Germany
T +49 431 8814-774
F +49 431 8814-500
www.ifw-kiel.de
Wissenschaftliche Ansprechpartner:
Vincent Stamer
Trade Policy
T +49 431 8814-228
vincent.stamer@ifw-kiel.de
Media Contact
Mathias Rauck Kommunikation
Kiel Institut für Weltwirtschaft
All latest news from the category: Business and Finance
This area provides up-to-date and interesting developments from the world of business, economics and finance.
A wealth of information is available on topics ranging from stock markets, consumer climate, labor market policies, bond markets, foreign trade and interest rate trends to stock exchange news and economic forecasts.
Back to home
Newest articles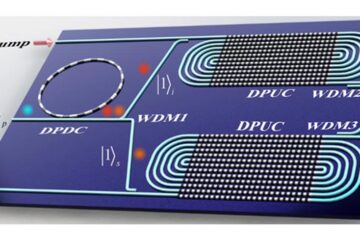 Toward practical quantum optics: multiphoton qubits from LNOI
New research demonstrates feasibility of photon-number doubling with a lithium-niobate-on-insulator (LNOI) platform. Can quantum optics be used for practical applications? A lot depends on whether a large number of photons…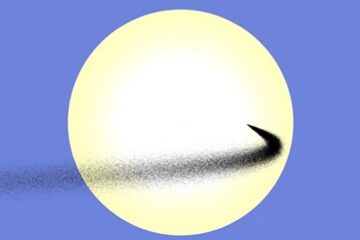 Could space dust help protect the earth from climate change?
On a cold winter day, the warmth of the sun is welcome. Yet as humanity emits more greenhouse gases, the Earth's atmosphere traps more and more of the sun's energy,…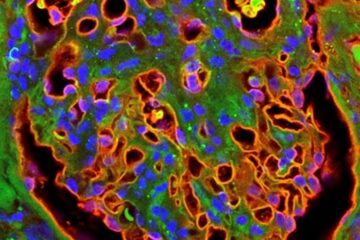 New way to reduce progression of diabetic kidney disease discovered
Study could help the 4.8 million people in the UK with diabetes. A new way to reduce progression of diabetic kidney disease, affecting 40% of people with diabetes, has been…