Universities UK report demonstrates economic benefits of a degree
The report shows that the gross additional lifetime earnings is now approximately £160,000 or between 20 and 25% more for individuals with a higher education qualification than for those with two or more A-levels.
The main findings include:
·Financial benefit is greatest for men from lower socio-economic groups or from families from lower levels of income
·The rate of return to the individual would be expected to rise from 12.1% to 13.2% following changes to the student finance package arising from the introduction of variable tuition fees
·The benefits associated with HE qualifications increase as graduates get older
·Graduates are more likely to be employed compared to those with the next highest qualification and are more likely to return to employment following periods in unemployment or economic inactivity
·Significant costs associated with higher education are borne by the state
The report looks at a number of factors when assessing the benefits of a higher education qualification, including gender, socio-economic group and subject of qualification. The benefits are also discussed in the context of a wide number of non-financial benefits such as health, reduced crime rates and social cohesion.
Diana Warwick, Chief Executive, Universities UK: "We already know that graduates in the UK enjoy one of the highest financial returns of any OECD country. This report provides evidence that despite the expansion of higher education, the graduate premium has been maintained. Higher education is still clearly a worthwhile investment for the individual.
"While we know of course that the vast majority of graduates don't measure the value of their degrees in purely economic terms, the enhanced career opportunities and employability that a degree brings is nevertheless a key factor in deciding whether to go on to higher education."
Professor Drummond Bone, President, Universities UK, added: "This report also highlights the economic benefits of higher education for our wider society. As such, it adds to the evidence put forward in our submission to the Government's Spending Review 2007, supporting our call for continued public investment in higher education."
Alle Nachrichten aus der Kategorie: Business and Finance
This area provides up-to-date and interesting developments from the world of business, economics and finance.
A wealth of information is available on topics ranging from stock markets, consumer climate, labor market policies, bond markets, foreign trade and interest rate trends to stock exchange news and economic forecasts.
Zurück zur Startseite
Neueste Beiträge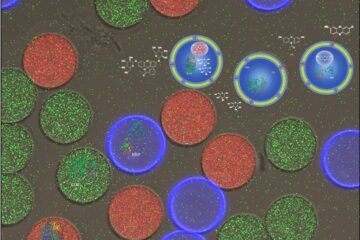 An artificial cell on a chip
Researchers at the University of Basel have developed a precisely controllable system for mimicking biochemical reaction cascades in cells. Using microfluidic technology, they produce miniature polymeric reaction containers equipped with…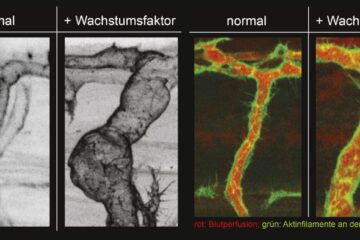 Specific and rapid expansion of blood vessels
Nature Communications: KIT researchers identify a new mechanism to control endothelial cell size and arterial caliber – basis for better treatment of heart infarct and stroke. Upon a heart infarct…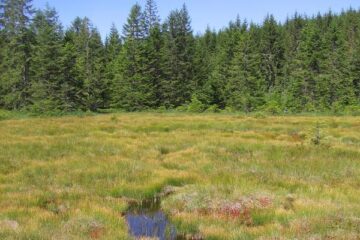 Climate change drives plants to extinction in the Black Forest in Germany
Climate change is leaving its mark on the bog complexes of the German Black Forest. Due to rising temperatures and longer dry periods, two plant species have already gone extinct…