Assessing and repairing roads and pavements
Repairing our roads when and where it is needed was the goal for EUREKA project GEOSECMA-PMS. The project team created a complete software ''toolbox'' for municipalities and road authorities to assist them in the maintenance of roads and streets, thereby providing a safer, more comfortable ride for the public and savings for local government.
Hans-Goeran Wilhelmsson, chief executive of KORDAB, lead partner in the project, says the results have benefited citizens as well as planners, "The citizen benefits from more comfortable and safer driving on the streets while the planner has a tool that proposes the most cost effective actions."
The project brought together two specialist companies that had both independently developed systems in two different countries, Sweden and Denmark. GEOSECMA-PMS incorporated these two systems into one integrated product to provide municipalities with a complete, highly efficient tool for planning, evaluation, management and maintenance of municipal property.
"Road authorities may now manage the maintenance of the entire road, including lighting, road signs and other inventory objects, as well as pavement management issues," says Wilhelmsson. "The integrated software takes into account factors such as ruts and cracking in the road surface, the intensity of traffic and the wear it causes, and proposes what actions should be taken within a fixed budget to prolong the residual life of the road or pavement as much as possible."
Information about the pavement material, type of lighting, road signs and kerb material are entered into the system, which then delivers planners and engineers the best options to either repair or replace. GEOSECMA-PMS also includes the necessary technology to then send out work instructions direct to the Personal Digital Assistants (PDAs) carried by maintenance staff.
Wilhelmsson argues that a EUREKA project provides a useful basis for the kind of international cooperation that is essential in tackling diverse markets.
"Developing new technology with international partners provides the best platform for commercial success on an international arena," he says. "The combination of know-how and highly specialised competence within the pavement engineering sector produced a commercial software product that was aimed at road authorities around the world and is being used by municipalities in six countries."
It is important not to underestimate cultural differences. "The culture and work procedures are different although the partners were situated in neighbouring countries. We increased the number of meetings between people and soon moved on."
The product is now available in municipal markets in EU countries and Central and Eastern Europe, and is now being targeted at the municipal markets of EU candidate countries Poland and Lithuania.
Alle Nachrichten aus der Kategorie: Transportation and Logistics
This field deals with all spatial and time-related activities involved in bridging the gap between goods and people, including their restructuring. This begins with the supplier and follows each stage of the operational value chain to product delivery and concludes with product disposal and recycling.
innovations-report provides informative reports and articles on such topics as traffic telematics, toll collection, traffic management systems, route planning, high-speed rail (Transrapid), traffic infrastructures, air safety, transport technologies, transport logistics, production logistics and mobility.
Zurück zur Startseite
Neueste Beiträge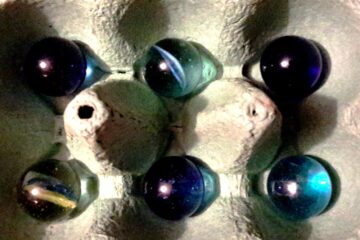 Theoreticians show which quantum systems are suitable for quantum simulations
A joint research group led by Prof. Jens Eisert of Freie Universität Berlin and Helmholtz-Zentrum Berlin (HZB) has shown a way to simulate the quantum physical properties of complex solid…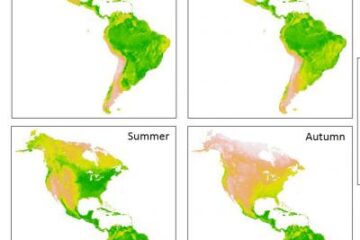 Most migratory birds rely on a greening world
Continued climate change could spell disaster for many species. A new study from the Cornell Lab of Ornithology confirms that most birds–but not all–synchronize their migratory movements with seasonal changes…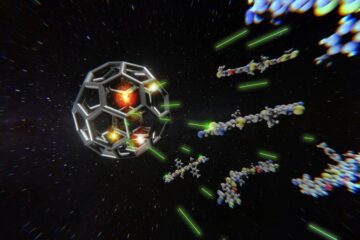 A question of affinity: How to design organic solar cell materials
A collaboration of scientists from the Max Planck Institute for Polymer Research (MPI-P) in Germany and the King Abdullah University of Science and Technology (KAUST) in Saudi Arabia have recently…