New high-speed welding technology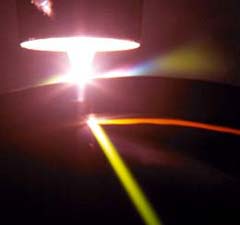 Australian scientists have produced a new high-speed welding technology that slashes hours from traditional joining of corrosion-resistant metals.
The Keyhole Welding process has been developed jointly by the Cooperative Research Centre for Welded Structures and CSIRO Elaborately Transformed Metals at Woodville in Adelaide, South Australia.
CSIRO's Dr Ted Summerville says, 'This is a breakthrough, high-quality solution to the limited penetration of conventional TIG welding'.
'The new process combines high welding currents and novel torch design to give a process that can punch through 12 mm plate with ease.'
Dr Summerville says, 'A keyhole is formed in the molten metal produced by the arc, and this keyhole then anchors to both the front and root faces of the plate, rendering it very stable'.
'This, and the fact that the arc gases can now pass cleanly through the material, make the process highly reproducible and very robust.
'A feature of Keyhole Welding is the square edge plate preparation, which minimises joint preparation and filler material consumption.'
Another key feature is its ability to complete joints in a single pass. 'This reduction in number of weld passes lowers the risks of weld contamination, and can significantly increase productivity, especially when the materials are thicker than about 5 mm', says Dr Summerville.
'These are major bonuses when welding corrosion-resistant metals such as stainless steel and titanium.
'This new process can be used for welding all types of stainless steel, C-Mn steel and titanium alloys', Dr Summerville says. 'Single pass welding speeds vary with the thickness being welded, for example 12 mm plate is typically welded at 300 mm per minute, 8 mm plate at 500 mm per minute and 3 mm plate at 1000 mm per minute.'
'Welding stainless steel and titanium, which previously took hours, can now be automated and completed in minutes.'
Keyhole Welding is easily implemented as the process uses a conventional GTAW power supply capable of delivering 500-1000 amps.
Licenses for Keyhole Welding technology are being offered in Australia, Europe and the USA for use in the manufacture of products ranging from spiral-welded pipe to railway rolling stock.
A number of licensees in these markets have reported significant productivity improvements.
Dr Summerville will be in Europe shortly to demonstrate the technology, particularly through welding industry associations.
For further Information Contact:
Ken Anderson, +61 3 9545 2052, 0414 457 214
Manager Marketing Communications CSIRO Manufacturing & Infrastructure Technology
Email: Ken.Anderson@csiro.au
Website: www.cmit.csiro.au
Dr Colin Chipperfield, +61- 2-4252-8889
Chief Executive Officer
Cooperative Research Centre for Welded Structures
Email: cchipper@uow.edu.au
Website: http://www.crcws.com.au
All news from this category: Process Engineering
This special field revolves around processes for modifying material properties (milling, cooling), composition (filtration, distillation) and type (oxidation, hydration).
Valuable information is available on a broad range of technologies including material separation, laser processes, measuring techniques and robot engineering in addition to testing methods and coating and materials analysis processes.
Back to the Homepage
Latest posts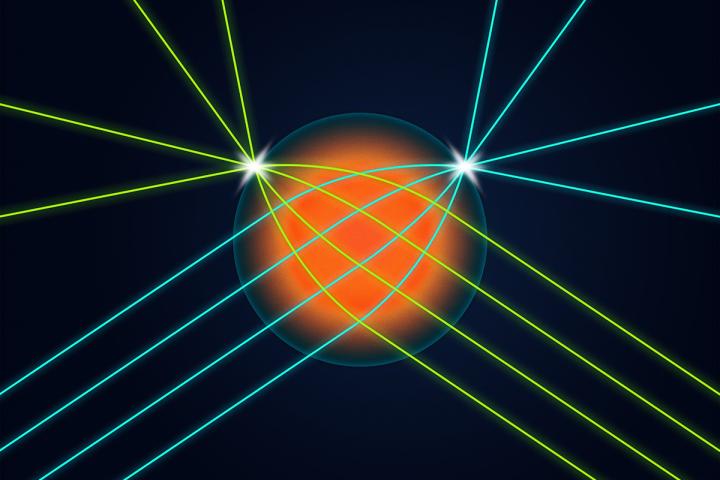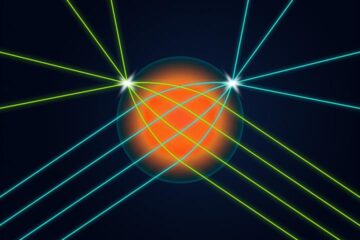 Researchers confront optics and data-transfer challenges with 3D-printed lens
Researchers have developed new 3D-printed microlenses with adjustable refractive indices – a property that gives them highly specialized light-focusing abilities. This advancement is poised to improve imaging, computing and communications…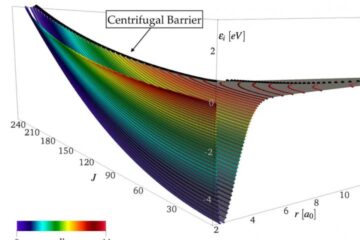 Research leads to better modeling of hypersonic flow
Hypersonic flight is conventionally referred to as the ability to fly at speeds significantly faster than the speed of sound and presents an extraordinary set of technical challenges. As an…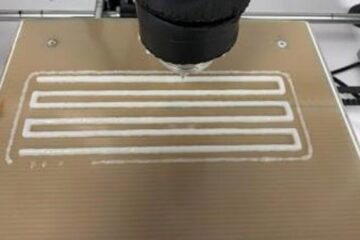 Researchers create ingredients to produce food by 3D printing
Food engineers in Brazil and France developed gels based on modified starch for use as "ink" to make foods and novel materials by additive manufacturing. It is already possible to…