Millésime Bio increases floor space for organic wine in 2014
Sudvinbio, the organizer of the trade show, has increased capacity with the addition of an extra hall, in order to welcome over 4,000 industry professionals and 800 exhibitors. Millésime Bio focuses on wine-tasting and the trade; thanks to an array of conferences, it constitutes a unique professional forum for the organic-wine market.
Millésime Bio, one of the foremost international events in organic winegrowing, is a unique concept that brings together organic wines from a variety of French regions and from many countries outside France. The trade show provides a platform for dialogue and exploration through conferences, and thanks to its open wine-tasting areas.
The opening of a third exhibition hall for the 2014 event, to be held in Montpellier in late January of next year, will allow for more exhibitors and will create optimum conditions for wine-tasting.
The 2013 event welcomed 689 exhibitors from 11 countries, which equated to a 5% rise in the number of producers and traders, as compared to 2012. France, Italy and Spain were the most represented countries, but there was also increased attendance from winegrowers based in countries such as Austria, Germany and Portugal.
Visitor numbers also went up — from 3,360 in 2012 to 4,160 in 2013 — with 24% of visitors coming from outside France. The majority of visitors were importers (19.80%), followed by wine merchants (18%) and wine traders (8.65%), with professionals working in the hospitality industry (6.50%) coming fourth.
The organic-wine market is steadily increasing in size and importance, with a 6% rise in the land area given over to organic-wine production in France between 2011 and 2012. Over a four-year period, the surface area devoted to organic winegrowing in France has almost tripled. The three leading French regions are Languedoc-Roussillon (51 acres, up 4% in one year), Provence-Alpes-Côte d'Azur (36 acres, up 8%) and Aquitaine (24 acres, up 3%). Worldwide, France is in second place — behind Spain and ahead of Italy — in terms of the size of its organic-winegrowing sector.
According to a consumer survey carried out in France by market-research specialist company IPSOS in 2013, one in three people polled indicated regularly or occasionally drinking organic wine. The industry turnover in 2012 stood at €413 million overall (up 15% in one year). Export sales — to countries such as Germany, Japan and the USA, among others — have risen and, at €58 million, now represent 19% of the turnover of the organic-food-and-drink sector.
The prime distribution channel for organic wine is direct sales (36%), followed by retail outlets specializing in organic products (27%), mass-retail food stores (19%) and, finally, small shops (17%).
About Sudvinbio
Sudvinbio was formed in 1991 by organic winegrowers in order to collectively promote their wines. Formerly called Interprofessional Association of Organic Wines from Languedoc-Roussillon (AIVB-LR), it was renamed Sudvinbio in 2012.
Today, Sudvinbio is held in high regard by industry professionals and by the authorities as an active and dynamic association which, through its actions, has widely contributed to enhancing the profile of organic wines from Languedoc-Roussillon, and that of the organic-wine sector in general.
Millésime Bio, the trade show of reference for the organic-wine sector, will be held from 27 to 29 January 2014 at the Exhibition Centre, in Montpellier (Southern France).
For further information about the trade show, please go to: www.millesime-bio.com
For further information about the association, please go to: www.sudvinbio.com
For further information, please contact :
Quote ref. : FTPBxxxx
Ms Kate RILEY – Press Officer
UBIFRANCE Press Office in London
Tel: +44 (0) 207 024 3640
kate.riley@ubifrance.fr
All latest news from the category: Trade Fair News
Back to home
Newest articles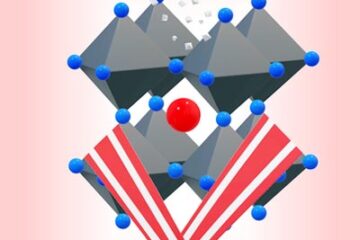 Perovskite solar cells soar to new heights
Metal halide perovskites have been under intense investigation over the last decade, due to the remarkable rise in their performance in optoelectronic devices such as solar cells or light-emitting diodes….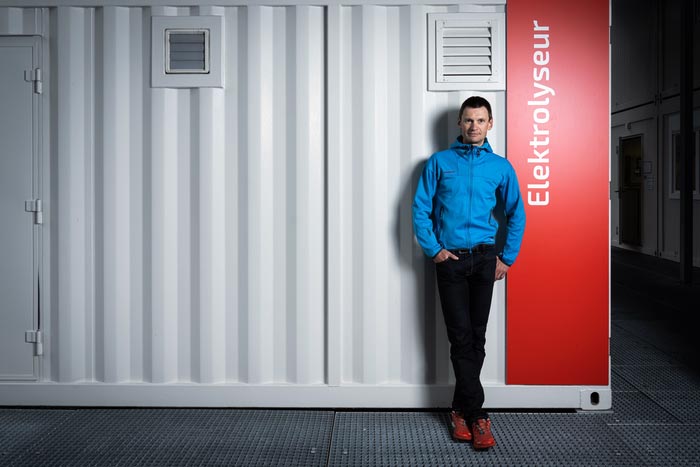 Blue hydrogen can help protect the climate
An international group of researchers led by the Paul Scherrer Institute and the Heriot-Watt University has carried out in-depth analyses of the climate impact of blue hydrogen. This is produced…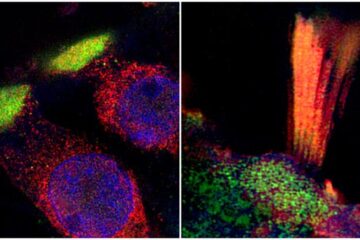 Genes associated with hearing loss visualised in new study
Researchers from Uppsala University have been able to document and visualise hearing loss-associated genes in the human inner ear, in a unique collaboration study between otosurgeons and geneticists. The findings…